While the fast food Mexican chains spreading across the country may not produce the most authentic fare, their cheap eats are certainly popular -- and tasty.
"The burrito and chimichanga aren't really familiar foods to most Mexicans from Mexico. They are much more Mexican-American or Tex-Mex than they are real Mexican food," John Mariani, food critic and author of "How Italian Food Conquered The World," told Latino Voices.
If our expanding waistbands are any indication, Americans are happy to opt for taste over authenticity.
That's why we asked Heather Bauer, R.D., C.D.N., author of "Bread is the Devil" and HuffPost blogger, to talk us through some of her favorite ways to make the healthiest choices when ordering Mexican. Arm yourself with these savvy tricks, and let us know in the comments how you make healthier choices to go.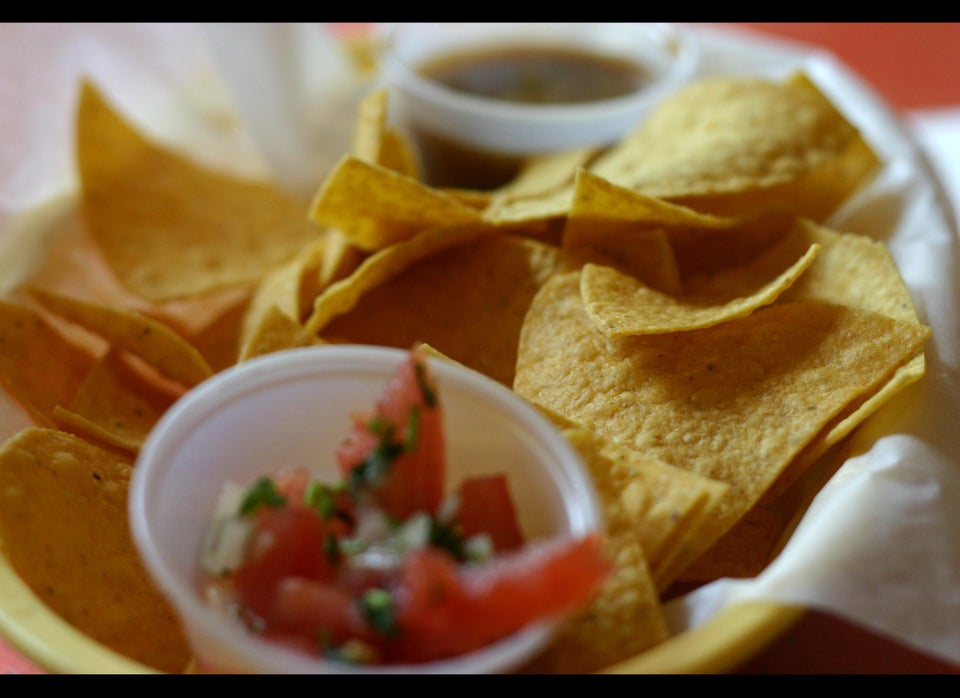 Healthier Mexican Takeout
Popular in the Community