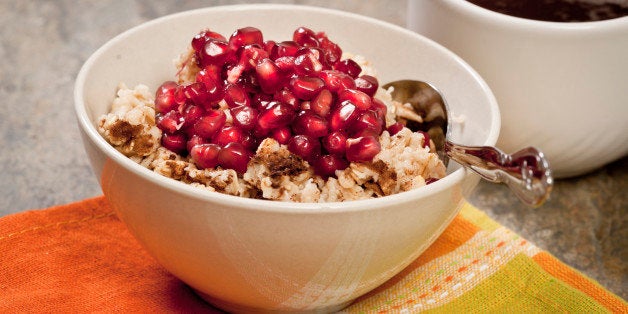 Not that there's anything wrong with 'em, but is anyone else tired of the same old oatmeal toppings? Mixed berries, almond butter and chopped walnuts can only hold our interest for so long.
So how do you mix things up when you're in an oatmeal slump? We asked some of our favorite nutrition experts for creative combinations to try. Here are a few particularly tasty ones. Take a look -- and then let us know your favorite oatmeal topping in the comments below!
FRUIT
You've probably tried a whole bunch of fruity toppings already, but basically anything fresh will do. Get creative, with options like pear, nectarine, mango, pineapple and more, says Academy of Nutrition and Dietetics spokesperson Vandana Sheth, RDN, CDE.
Mandarin Oranges
Angela Ginn-Meadow, RD, LDN, CDE, recommends these slivers of citrus. They pack some serious A and C, as well as some filling fiber.
CHOCOLATE
Chocolate for breakfast?! Done right, we say yes, please!
Cacao
Lucky for us, dark chocolate is not off limits. Not only does it boost your mood and fill you up, it also may decrease stroke risk and improve blood flow. Ginn-Meadow suggests dried cherries and shaved dark chocolate in your bowl, while Sheth suggests cocoa powder or dark chocolate chips. Dawn Jackson Blatner, RDN, author of The Flexitarian Diet raises the stakes with this mouthwatering combo: banana, unsweetened cocoa powder and walnuts. Instagram user jenniferrood opted for raw cacao in its purest form here. Yum all around.
VEGETABLES
That's right, vegetables.
Carrots
Blatner suggests adding raisins and pecans to a bowl of oatmeal with shredded carrots. Carrots famously provide heaps of vitamin A, but they also boast fiber, potassium and vitamins C and K.
Zucchini
Turns out zoats -- yes, that's zucchini oats -- are a thing. Blatner recommends adding maple syrup and sunflower seeds to your next (or first!) bowl of oats and zucchini. This summery green is a low-calorie source of lots of vitamins, as well as potassium and fiber.
NUTS, SEEDS, HERBS & SPICES
A little bit of these flavorful additions goes a long way!
Ginger
Ginger seems to contain anti-inflammatory properties and may help soothe stomachaches. Blatner gets fancy with candied ginger, plum and cashews.
Pistachios
Nuts of any kind are a healthy -- and crunchy -- addition to your oats, but pistachios are particularly tasty and are some of the lowest-calorie nuts out there.
Pumpkin Seeds
Sheth suggests pumpkin purée, an all-time oatmeal favorite. But the seeds offer healthy fats and oils not found in the flesh -- and some welcome crunch to boot!
Want to get really creative? Chef and nutritionist for The Biggest Loser, Cheryl Forberg, RD, takes savory to a whole new level with this Oat Risotto recipe, adapted from her book Positively Ageless:
Ingredients:
1 tablespoon olive oil
1 cup finely chopped yellow onion
1⁄2 cup finely chopped carrot
1⁄4 cup finely chopped celery
1 tablespoon chopped garlic
1⁄4 cup white wine
1 cup steel cut oats
2 1/2 - 3 cups fat-free chicken or vegetable broth
2 teaspoons chopped fresh thyme (or 1 teaspoon dried)
4 cups baby spinach leaves or torn leafy greens, such as Swiss chard (or arugula)
2 tablespoons freshly grated Romano cheese (optional)
Salt and ground black pepper

Instructions:
Heat the oil in a shallow 3-quart saucepan over medium-high heat. Add the onion, carrot, celery, and garlic. Cook, stirring occasionally, for 5 minutes, or until the vegetables are soft. Pour in the wine and cook, stirring constantly, until the liquid is completely absorbed. Add the oats and stir well.

Carefully pour in 2 cups of the broth and bring to a boil. Reduce the heat to medium-low and simmer until the liquid is absorbed, stirring frequently. This will take about 10 minutes. Add the thyme and the remaining 1⁄2 cup broth. Turn up heat until the broth comes to a boil, then reduce the heat to low. Sim¬mer for 10 minutes, stirring occasionally, until most of the liquid is absorbed. Stir in the greens.

Remove from the heat and let sit for a minute or two until the greens wilt. For a brothier risotto, add extra 1/2 broth or hot water. Add the cheese, if desired. Season with salt and pepper to taste. Serve immediately.
Before You Go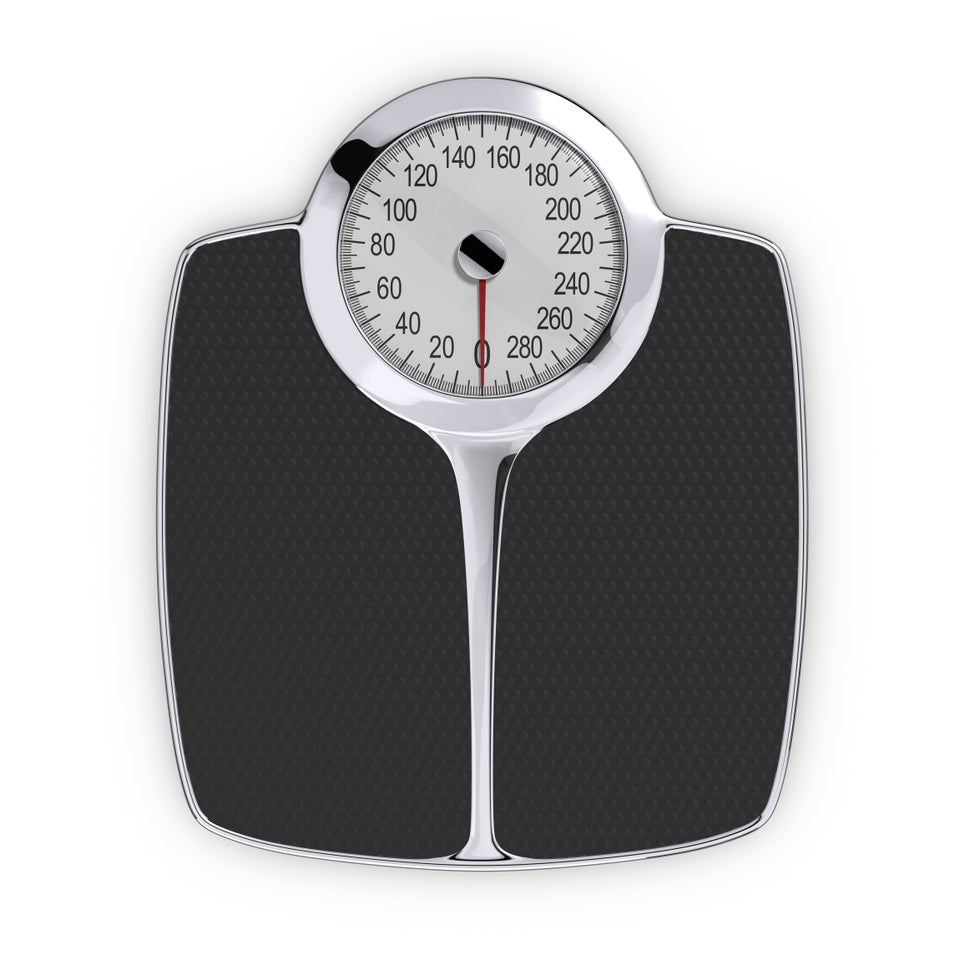 Breakfast Eaters...