We have yet to meet a popsicle we didn't like. Refreshing as they are, most of the icy treats on the market are loaded with sugar and dyes that can leave your lips a Cookie Monster blue. Not to mention, an average box can cost over on buck per -- we can't help it -- pop.
These six incredible homemade recipes below will put your neighborhood ice cream truck to shame. You're in control of the ingredients, which means you can adjust the sugar count to your liking. With a few tools and a serving of patience for your mix to solidify in the freezer, you're on your way to homemade popsicle heaven. Sorry (kind of) to put you out, ice cream man.
Vegan Black Bean Fudge Pops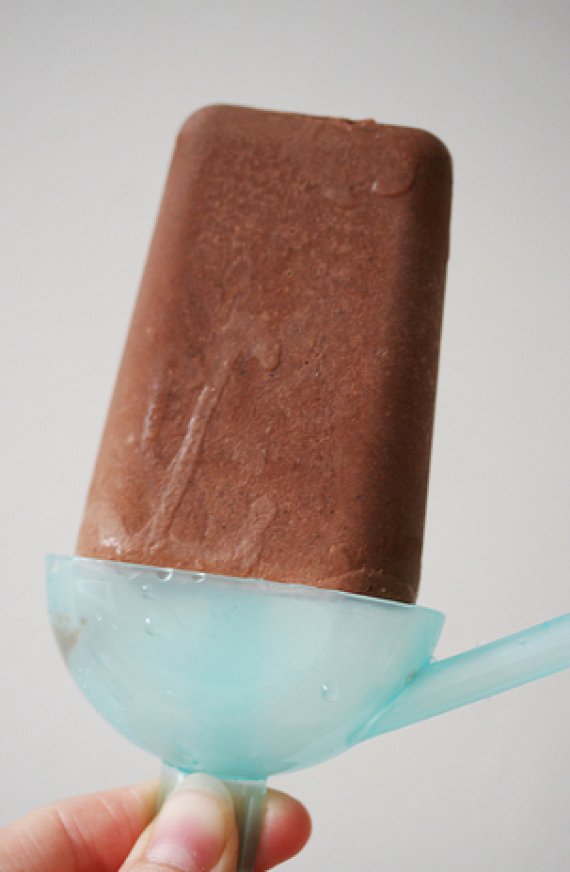 Photo: Flickr/thecraftykitty
These are not your momma's Fudgesicles. Rather than a sticky mixture of empty, chocolatey calories, these pops boast a healthful amount of fiber. The recipe, which comes from Kathy Hester's "The Great Vegan Bean Book," is soy-free, gluten-free oil-free all thanks to it's main ingredient, which is -- you guessed it -- black beans. Find the recipe here.
Dark Chocolate Frozen Kiwi Pops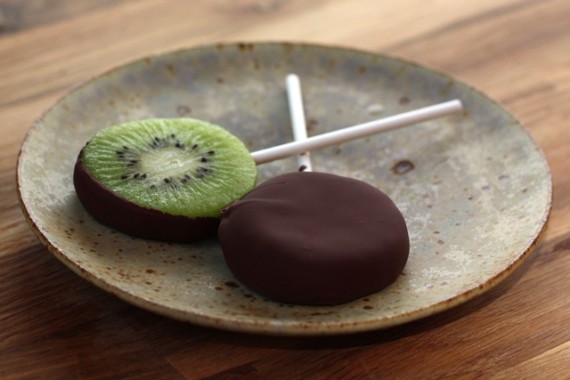 Photo: Bare Feet In The Kitchen
These are beautiful, smart and healthy. A dream date, if you will. This recipe from Bare Feet In The Kitchen calls for three simple ingredients: Kiwi, dark chocolate and coconut oil. Find the whole recipe here.
Pickle Pops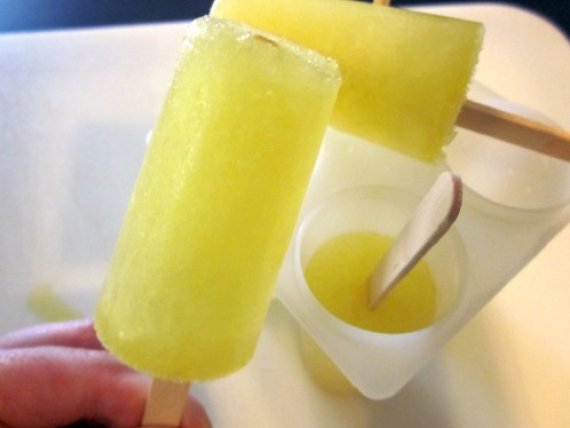 Photo: Amy Bayliss
Don't have a sweet tooth but want in on the frozen fun? We can't possibly blame you. These colorful concoctions are made fuss-free with everyone's favorite sandwich accouterment. Some athletes choose pickle juice over sugary, electrolyte-surged beverages to refuel after a tough workout. There's no reason you can't take a tip from the pros and enjoy one of these post-sweat session. Find the recipe here.
Strawberry Smoothie Popsicles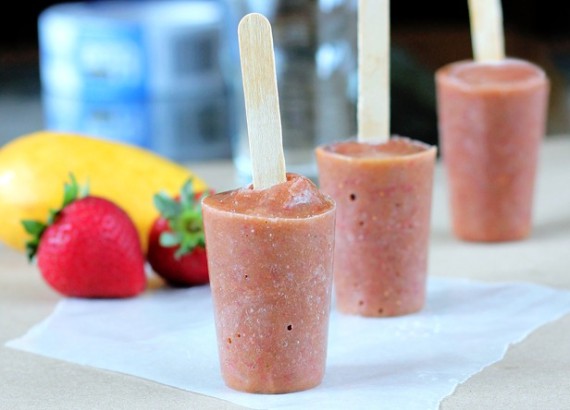 Photo: Chocolate Covered Katie
These sweet things have a secret ingredient we can't help but reveal: Kale! Thanks to everyone's favorite leafy green, these delights serve up a healthy dose of vitamin C. Find how to make your own, here.
Strawberry Shortcake Greek Yogurt Popsicles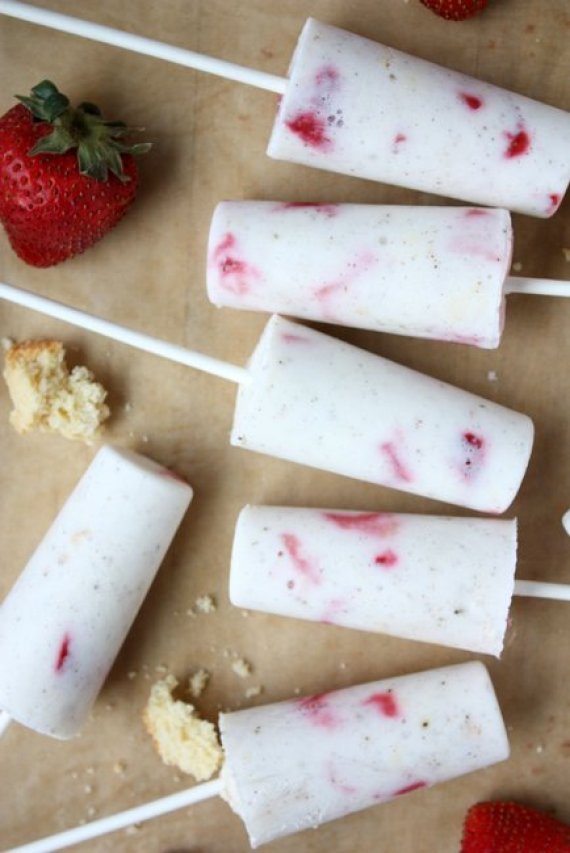 Photo: The Kitchen Paper
Here's something else to do with all that yogurt you've been buying. These beautiful creations boast a protein punch that'll satisfy your hunger as well as your craving for something sweet and creamy. Find the recipe here.
Frozen Fruit Pops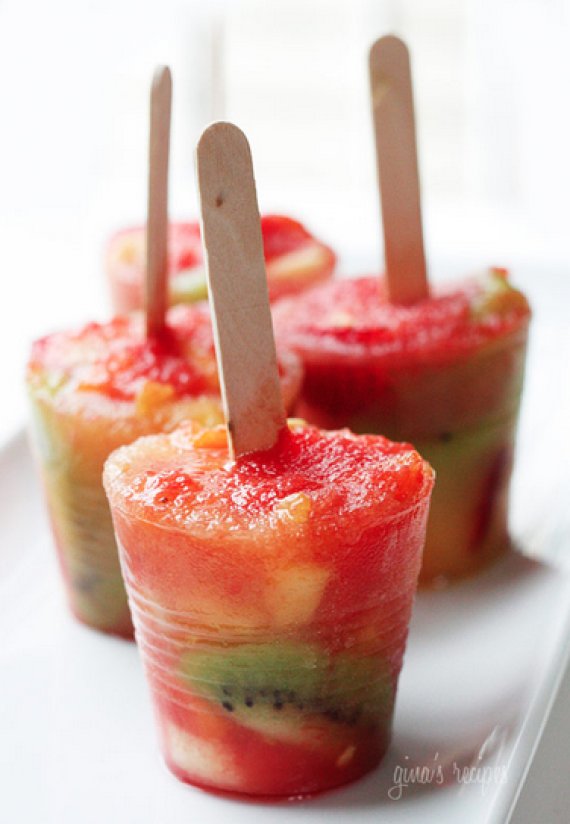 Photo: SkinnyTaste
These tie-dye little numbers require just two elements: fruit (whatever kind your heart desires) and juice. Find the step-by-step recipe from SkinnyTaste here.
Related
Before You Go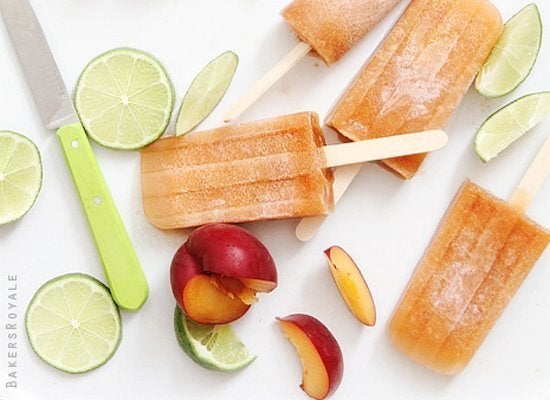 Popsicle Recipes