If you strive to eat healthily but often crave carbs, here's one way to indulge without destroying your diet: healthy lemon potato salad. Nutritionist Keri Glassman shares her recipe in the video above for an alternative to mayonnaise-based potato salad, and explains how potatoes can actually help curb your hunger.
"Potato is one of my favorite ways to indulge in carbs," says Glassman, whose recipe is made with olive oil and Dijon mustard, as well as herbs and spices. "[Potatoes] contain something called resistant starch, especially when the potatoes are cold," she explains on The Doctors. "Resistant starch helps promote your satiety hormone, so it actually helps you feel fuller. It also helps you burn fat faster. You actually use fat for fuel better when you're eating a certain amount of resistant starch."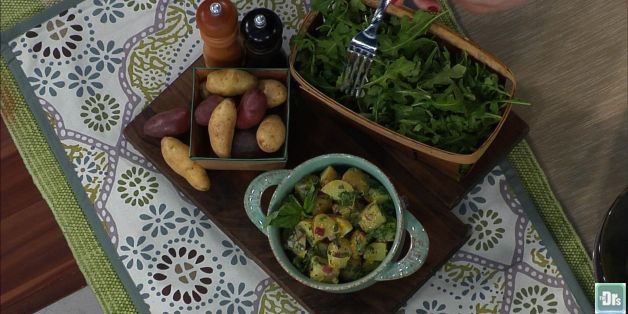 Ingredients:
3/4 pound Yukon Gold potatoes
1/4 teaspoon grated lemon rind
1/4 teaspoon black pepper
1 tablespoon chopped fresh basil
1 tablespoon chopped red onion
Instructions:
Place a saucepan filled two-thirds with water over high heat.
Cut potatoes into 1-inch pieces and add to pan, cover, and bring to a boil.
Reduce heat to medium-high, and cook 5 minutes or until tender.
Whisk together olive oil, lemon rind, lemon juice, Dijon, and pepper in a bowl.
Stir in arugula, basil and onions. Add drained potatoes.
Before You Go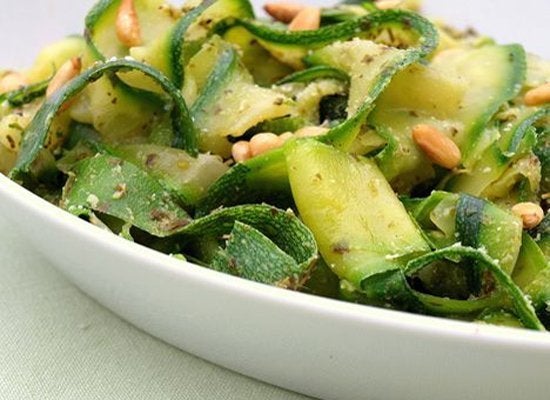 Summer Side Dishes
Popular in the Community