Every week we bring you Sunday Meal Prep to help you crank out a healthy week's worth of meals in one fell swoop. Do your shopping, spend a few hours cooking, and enjoy the fruits of your labor all week long. We curate these recipes to ensure there's a good balance of nutrition and deliciousness every week.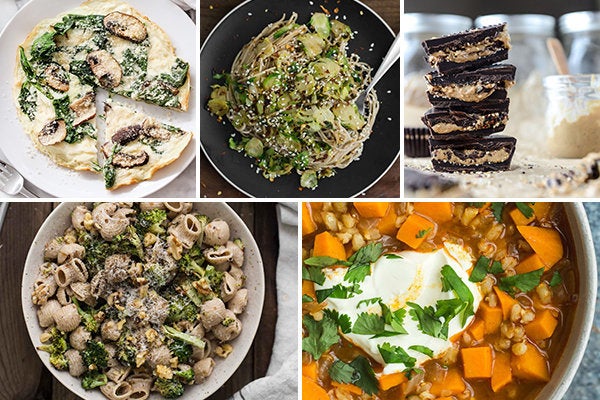 Here we are in early January, with many of us still fully living our resolution for a healthy new lifestyle. We're behind you 100 percent ― that's why we've come equipped with recipes to make that resolution an easy reality. (Because remember, cooking at home is a big step toward eating healthier.)
To make sticking to the healthy-eating choice a little bit easier, we've added just a touch of indulgence in this week's recipes. We have homemade dark chocolate cashew butter cups to help you survive those sugar cravings. Remember, dark chocolate is good for your health in moderation.
If you add a veggie-loaded frittata for breakfast, sweet potato stew or Brussels sprouts soba noodles for lunch, and roasted broccoli pasta for dinner, you'll be doing just fine. Better than fine, because you'll have chocolate.
Without further ado, the recipes...
Spinach And Mushroom Egg White Frittata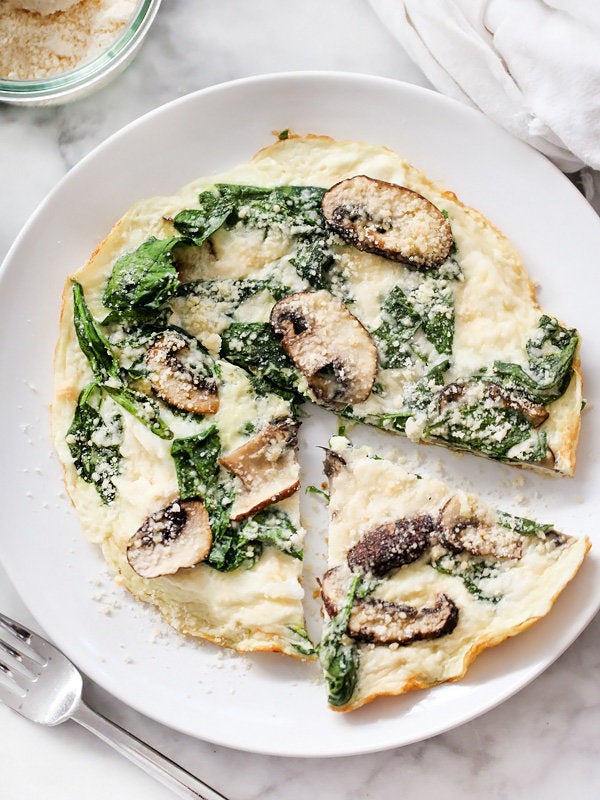 Sweet Potato Barley Stew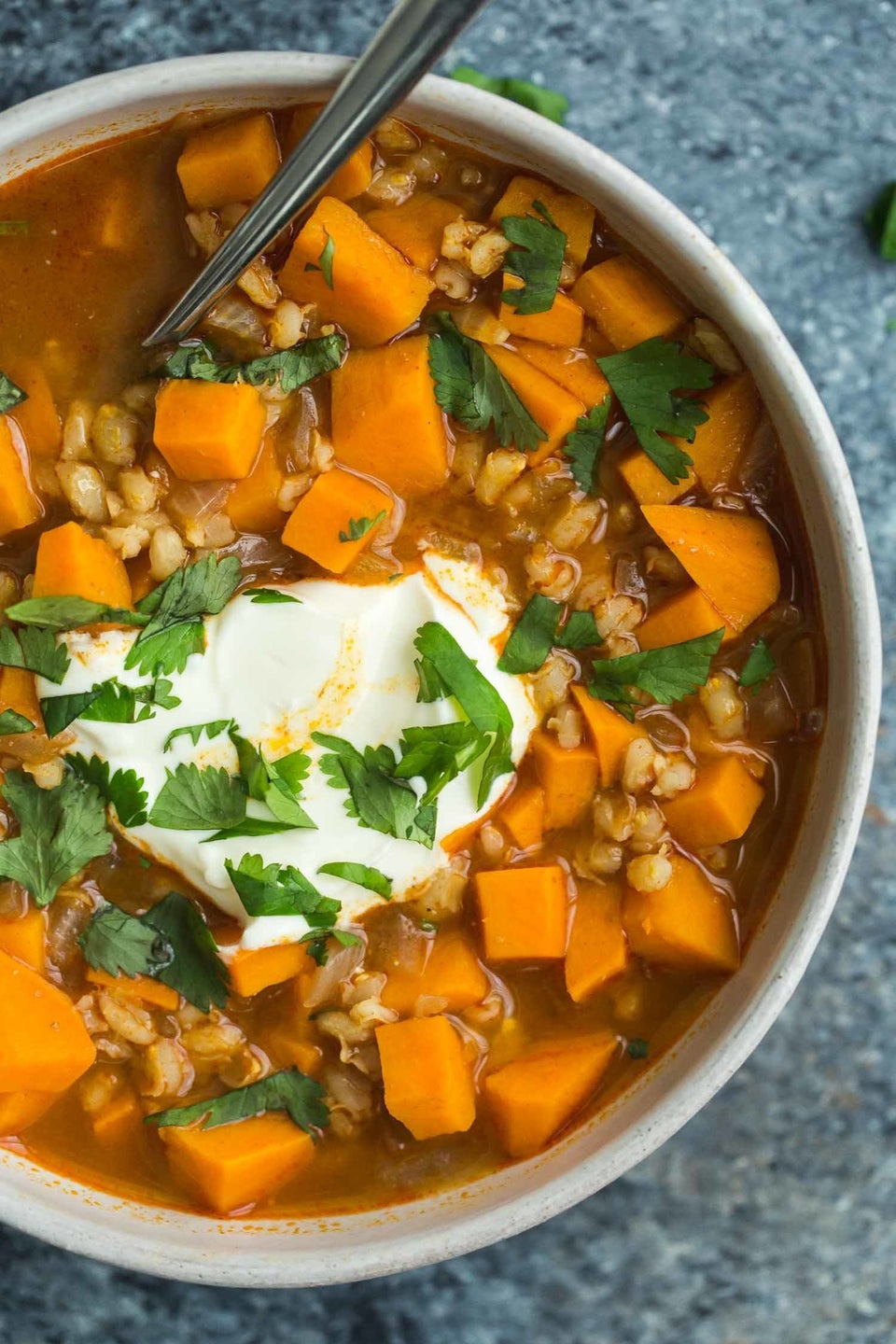 Roasted Broccoli Pasta With Roasted Garlic Goat Cheese Sauce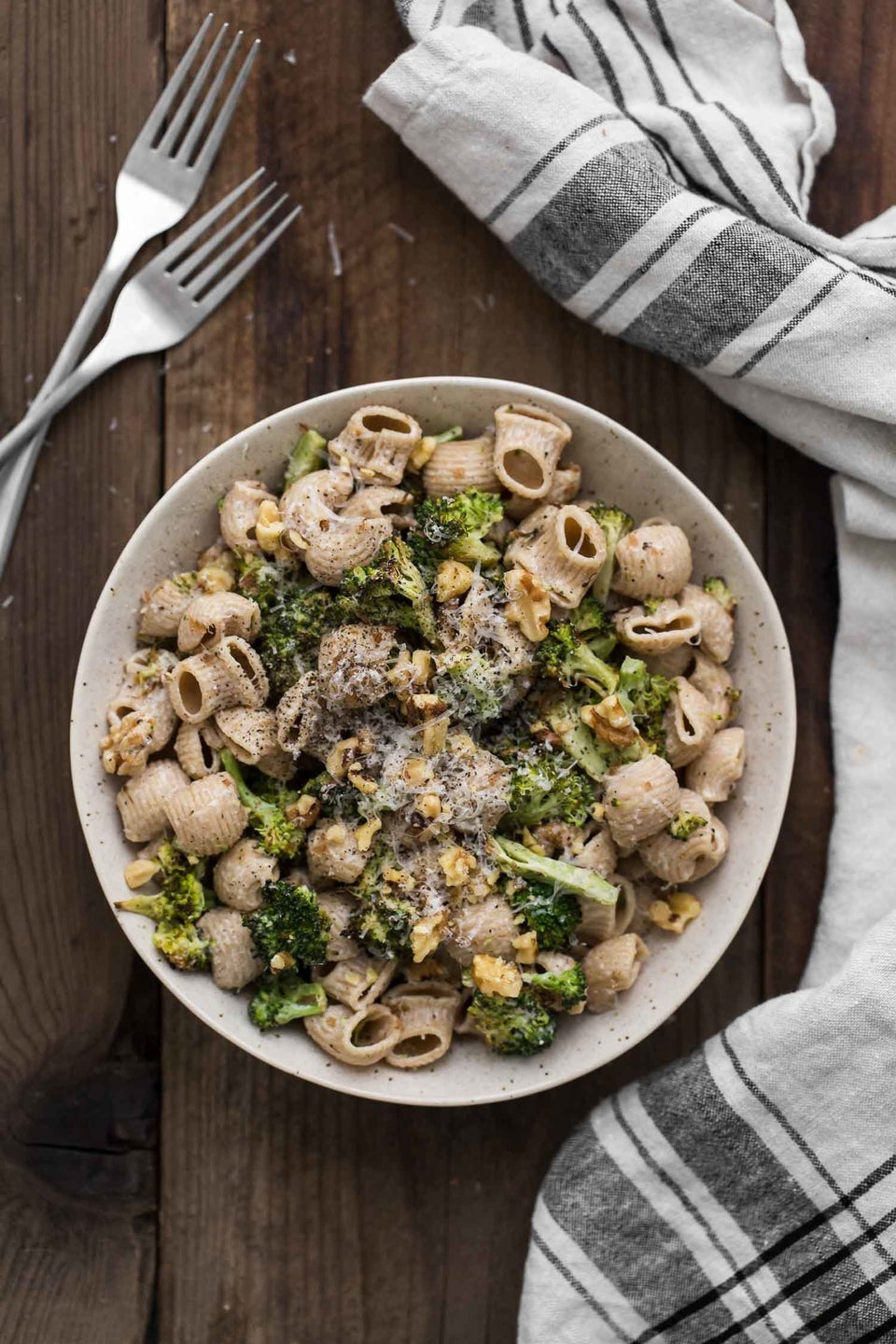 Sesame Brussels Sprout Soba Bowl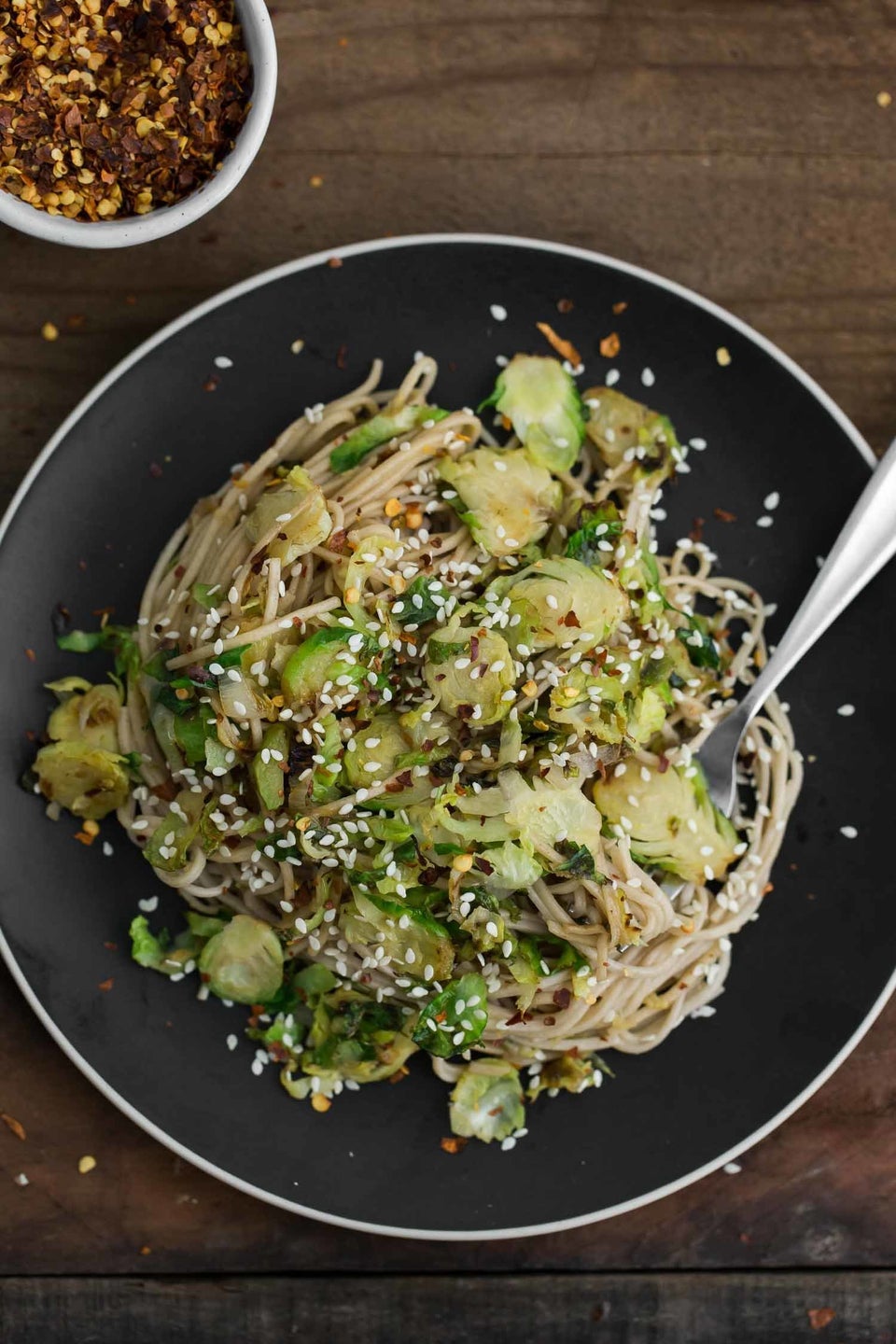 Toasted Quinoa Cashew Butter Cups