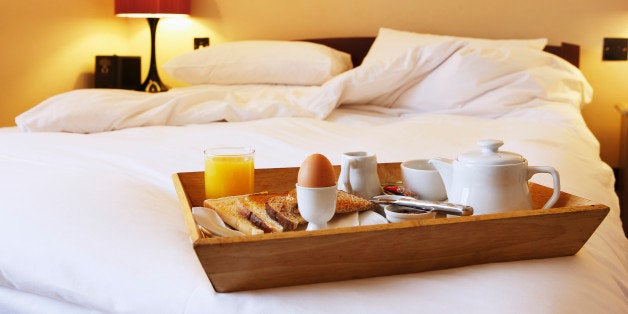 No matter how advanced our suitcase-packing savvy, returning from a trip with extra baggage seems a traveling inevitability -- and I'm not talking souvenirs. Packing on the pounds is a proven problem among road warriors.
A study published in the Journal of Occupational & Environmental Medicine found that those who travel for business two weeks or more a month have higher body mass index, higher rates of obesity and poorer self-rated health than those who travel less often.
Heck, even thinking about travel can be fattening; of all U.S. careers, travel agents report the highest incident of weight gain on the job, according to a CareerBuilder study.
I went to the people who know hotel food better than anyone: the folks who make it. From some of the top U.S. hotel chefs and nutritionists, here are five insider room service secrets for healthy hotel eating: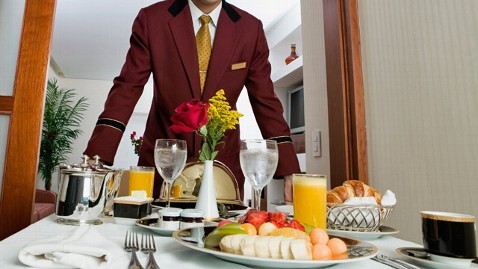 1. Side the sauce; hold the dairy!
"Order all sauces and dressings on the side; it keeps food from getting 'soggy' and allows you to control and minimize the added calories. Also, soy or almond milk is usually available on request but not mentioned on the menu. Skip the milk or cream in your cereal."
-- Beth Scott, VP, Food & Beverage Strategy & Innovation, Hilton Worldwide
2. Order something special.
"The daily special is a good option as it is likely to be in peak season and will have a richer flavor and be more nutritious."
-- Michelin-Star Executive Chef Daniel Corey, Luce, InterContinental San Francisco
3. Choose a better bread.
"Always ask if whole wheat bread is available for substitution. The bread slice is usually thinner (cutting calories) and you get more energy from consuming whole wheat flour instead of white."
-- Executive Chef, John Johnson, Four Seasons Hotel, New York
4. Challenge the chef.
"Challenge the chef to make you a simply prepared piece of fish or chicken, and ask for a fresh vegetable, side salad or fruit as a side option."
-- Susan Terry, Vice President Culinary Operations, Hyatt, the Americas.
5. Color code your order.
"Fuel your body properly for the day by adding color to your breakfast. Forgo the bland-looking starches and [choose a meal] that packs a nutritious punch with superfoods such as spinach and blueberries that are antioxidant-rich and naturally low in calories."
-- Brian Povinelli, Global Brand Leade, Westin Hotels & Resorts and Le Méridien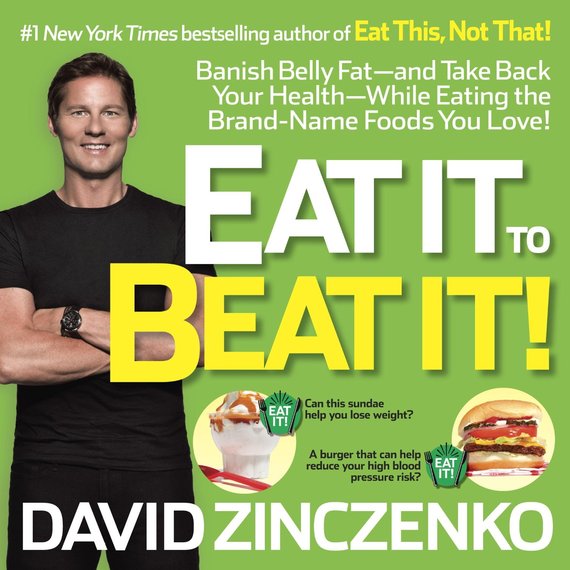 START LOSING WEIGHT TODAY! Get practical tips, easy food swaps and calorie-cutting research in my FREE Eat it to Beat It! newsletter and be sure to follow me right here on Facebook and Twitter.
AND DROP POUNDS AT PANERA BREAD! Check out my tips and discover how you can have your cake, and eat it it too!
Popular in the Community