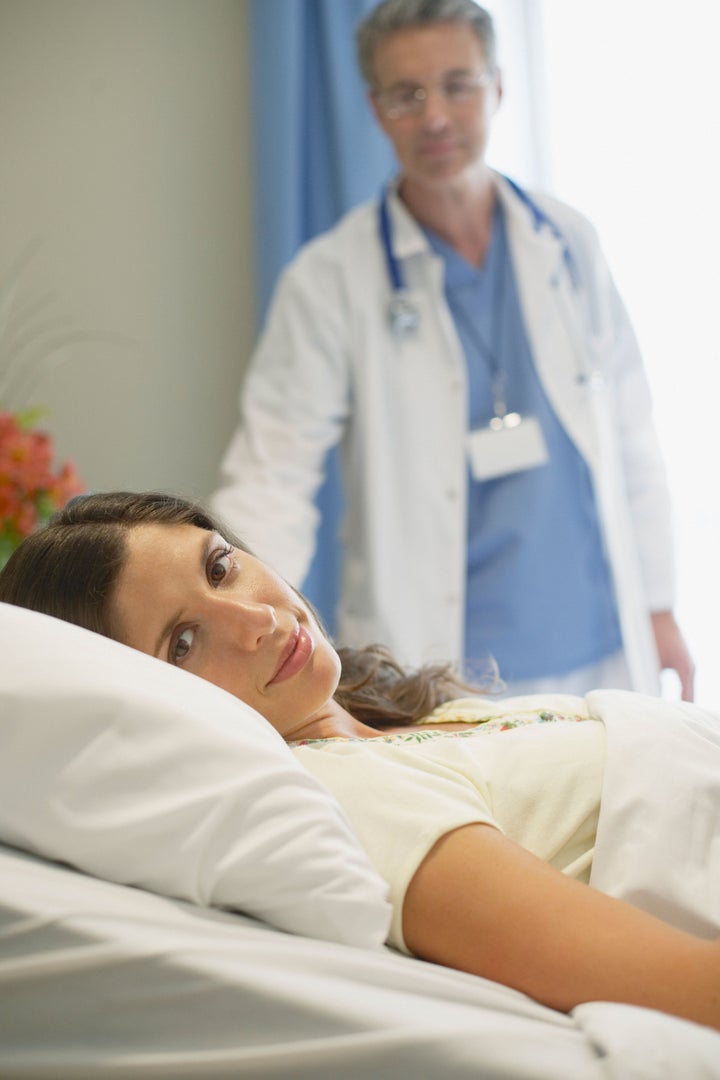 When it came to health care reform, San Francisco was ahead of the national curve.
Passed in 2007, the city's Healthy San Francisco program expanded health coverage to thousands of residents who would otherwise have little access to much needed medical care.
Now Healthy San Francisco is being lauded by Harvard's Kennedy School of Government, which named the ambitious program a finalist, selected from a pool that included over 500 applicants, for its Innovations in American Government Award.
Each of the six finalists receive $10,000--and the eventual winner will receive an additional $100,000--to help other municipalities around the county implement similar programs.
Other finalists include one program in New York City that connects volunteers with available service opportunities and another that designs anti-poverty initiatives, a city-run small business development organization in Littleton, CO, a coordinated land use program in Oregon working to maximize business growth while combating sprawl and a teacher residency program in Boston public school system.
"The importance of the Innovations in American Government Award has never been greater," the award's section committee chair Anthony Williams told the Harvard Gazette. "Government is facing unprecedented challenges, and I think all of us are sanguine to know that there are leaders and programs out there--including these government finalists--that are working to serve and engage our people better."
Instituted by Mayor Gavin Newsom and based on a plan initially proposed by Supervisor Tom Ammiano, Healthy San Francisco is a universal health care initiative based around preventative medicine that has treated over 100,000 city residents otherwise ineligible to for Medicare or Medi-Cal, regardless of factors like pre-existing conditions or parents' immigration status. Anyone with an annual income under 500 percent of the poverty line can access the program. It currently serves 55,000 San Franciscans--about two-thirds of all uninsured residents.
A recent survey of participants found 94 percent were satisfied with the treatment they received though Healthy San Francisco.
Even though Healthy San Francisco's backers are proud of their service, they insist it isn't for everyone. "If you have insurance, do not drop it," reads a post on the program's website. "Insurance is always a better choice because Healthy San Francisco has limited services and places you can go to get medical care. The program does not include vision or dental care, and services are confined to San Francisco only. If you receive medical care outside of San Francisco for any reason, Healthy San Francisco will not pay for it."
Healthy San Francisco could change significantly if President Obama's health care program--and particularly its mandate that everybody purchase insurance--stands up at the Supreme Court. Sixty percent of Healthy San Francisco patients would be expected to shift to regular health insurance, said Tangerine Brigham, director of Healthy San Francisco.

She said millions around the country still won't be covered, though--because they get waivers for their religious convictions or because they prove they can't afford it, they're undocumented immigrants or they're incarcerated.
The cost of Healthy San Francisco is split between the city, which pays about $100 million, and a little under $80 million kicked in by local businesses. The 2007 law that crated the program mandated all businesses with over 20 employees (and non-profits with more than 50) had to either provide health insurance for their workers, pay into a city-operated health care fund or contribute to health savings accounts based on the size of the business and the number of hours worked by each employee.
Even with these multiple sources of funding, there have been concerns that the rising cost of health care--and the city's substantial budget deficit--could put the program in jeopardy and increase the financial pressure on the city's health clinics, which already feel squeezed the large influx of new patients brought in by the program.
This is not the first time San Francisco has been a selected for the Harvard prize. The city won previously in 1998 for its First Offender Prostitution Program and in 2004 for a Sheriff Department program targeted at reducing violence in prisons.
The winner of the award will be announced early next year.