In a taste test of new lunch items last year at the Long Beach Unified School District, the "fiesta salad" received a nearly 73 percent approval rating. One student even declared that the dish of pinto beans, cilantro, corn, tomatoes and cayenne pepper was "better than McDonald's." Yet the salad was a flop when the district put it on the menu this year.
Long Beach Unified isn't the only district in California dealing with lunchtime trial and error. In an effort to feed kids healthier foods, new federal nutrition standards require schools to offer more fruits and vegetables, regulate calories, and emphasize whole grains, among other changes.
A new statewide survey shows that while students overwhelmingly support the new nutrition standards, most are tossing the foods they don't like. About 40 percent of students say they eat school lunches in their entirety, according to the survey commissioned by The California Endowment, which provides funding to a number of media organizations, including California Watch.
Schools are "trying to expose kids to more fruits and vegetables and whole grains; that kind of behavior doesn't happen overnight," said Nicola Edwards, a nutrition policy advocate at California Food Policy Advocates.
The survey, conducted this month by the public opinion research firm Fairbank, Maslin, Maullin, Metz & Associates, found that 73 percent of students in grades 7 through 12 were aware of changes to school lunches this year and that 82 percent of students were supportive of the changes.
But what students support and what they'll actually eat are not always aligned. At Long Beach Unified, vegetables, in particular, have been a tough sell.
"We've seen them just take the item and just put them in the trash can," said Cecelia Slater, the district's nutrition services director.
Slater is working with school administrators to help them understand and promote the new nutrition standards and figure out which foods kids will eat. (Lessons learned so far: Spicy jicama sticks are a hit, and prepackaged edamame is less popular than anticipated.) She plans to do the same with parents – 91 percent of whom, according to the survey, support the new meal standards.
Getting parents to also serve healthier foods at home "is really a challenge," Edwards said. Before being read descriptions of the new meal standards, 36 percent of the 600 parents surveyed said they were aware of the changes.
"We're making these changes in the schools and really trying to expose kids to fruits and vegetables, to the healthier stuff. If they get home and they're just eating junk food, what does that message say?" Edwards said.
Of course, families can face many challenges in getting healthy meals on the table, including time and access to healthy foods. Still, Edwards said, many schools are trying to involve parents by sending menus home, sharing recipes and providing nutrition education resources.
"We're hoping that the students embrace these changes a little more as time goes on and they get used to it and parents learn more about it," she said.
Slater said she hopes parents can encourage their children to make healthy food choices and not be wasteful. "Good nutrition that's not eaten is not really good nutrition after all," she said.
Joanna Lin is an investigative reporter focusing on K-12 education for California Watch and the Center for Investigative Reporting. To read more California Watch stories, click here.
Before You Go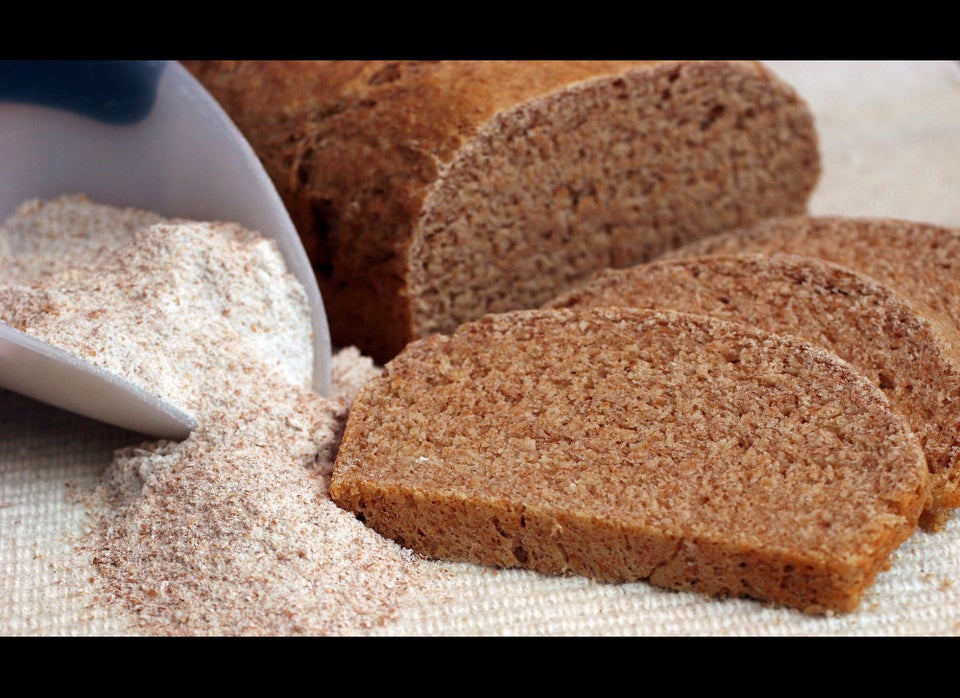 New School Lunch Guidelines Effective Fall 2012
Popular in the Community