At 39 years of age Dr. Yvonne Sanders-Butler thought she had pink eye, but it was way worse than that. As her symptoms worsened she was rushed to the hospital on the verge of a massive stroke. She was morbidly obese, had high blood pressure, was pre-diabetic and could have died.
While lying there in her hospital bed, she made a deal with God. She said, "God, if you let me live, I promise to change my life and advocate for the children." Dr. Sanders-Butler is an elementary school principal. God let her live and what she has done since is truly inspiring.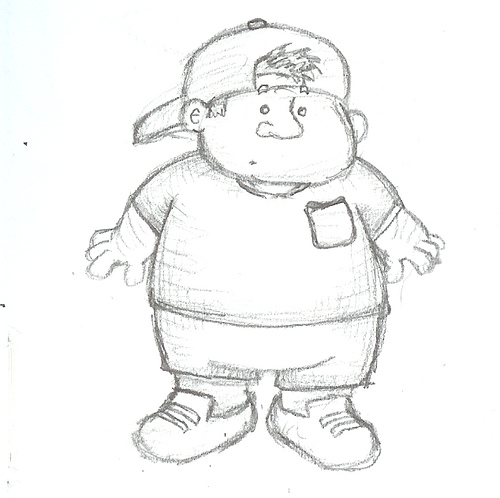 First, she started eating right and exercising herself. Then she started the first "Sugar Free Zone" elementary school in the United States. She eliminated all the high fat/high sugar foods from the cafeteria menus, refused to allow soft drinks in the school's vending machines and instead allowed only water and healthy fruit juices to be sold. She also added a fitness program that incorporates nutrition and exercise into class lesson plans.
The result: a 28% drop in disciplinary referrals, a 23% drop in counseling referrals and higher test scores. The kids say they have more energy and feel much better. There are also less illness related absences. In short, the kids are thriving.
I was lucky enough to meet Dr. Butler and hear her speak at the recent Obesity Epidemic/Food Addiction conference I attended. Before she started her talk she had us all get up and led us in a line dance. Here we had been sitting all weekend listening to lectures and she had us (researchers, clinicians, PhD's from Harvard, Yale, Princeton...) doing a line dance and shaking our booties. It was a sight to behold.
Dr. Sanders-Butler is leading the way for the country in changing what we feed our kids. Our children deserve healthy food and they deserve to be taught how to be healthy at the elementary school level.
Tom French, a chef and philanthropist, is doing the same thing in the public schools in Seattle, and having similar results. He is bringing healthy menus into the school's breakfast and lunch programs and the children are thriving.
We need this to be the norm and not the exception for our children. Here in the United States our obesity epidemic is a tremendous problem and it starts with the kids. If we are truly the greatest nation on the planet, we need to behave accordingly. Dr. Sanders-Butler, Tom French and others are showing us the way.
For more information on what Tom French is doing in Seattle and to get involved visit http://www.experiencefoodproject.org/.
You can follow Irene on Twitter here.