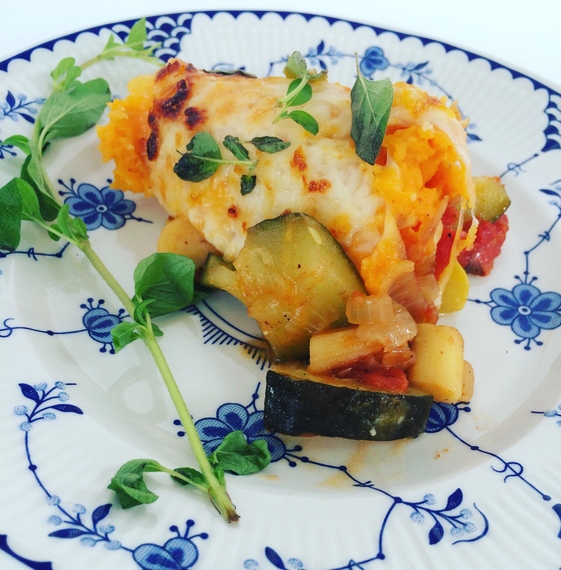 My husband and I just recently visited Ireland. We had an amazing experience there! First of all, it's GORGEOUS. Every direction you look, you see a magnificent, green-hued feast for the eyes. Pictures don't do it justice... you must go there and see it for yourself to understand what I mean. Also, Irish people are very friendly and fun.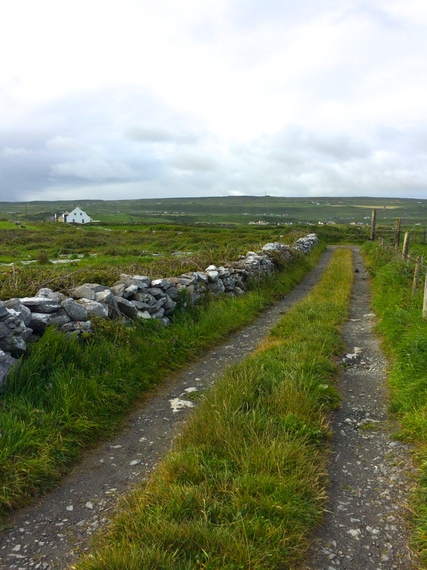 I'm not sure that Ireland is the first place that comes to mind when you think of culinary travels. Italy is probably the place for that. But we ate some wonderful food in Ireland! The Irish breakfasts we had at B&Bs were divine. Fish and Chips and Mushy Peas were also common and delicious. Seafood is fresh and abundant.
I remember a pub in Donegal where we had the best Shepherd's Pie. That is what I am making for my family and friends to celebrate this St. Patrick's Day. I wanted to make a healthy version of it, so I stuck to a blend of veggies with sweet potato topping.
No matter what part of the world you live in, St. Patrick's Day is the perfect time to try cooking Irish food. It's even more fun to have some friends over and celebrate all things green and lucky! I hope you'll try my Shepherd's Pie and have thoughts of Ireland. Happy St. Paddy's Day, friends!