Just like Madonna, Twinkies are iconic. But unlike Madge, the spongy yellow cakes have been unable to reinvent themselves -- a fact that some say helped tilt Hostess toward its recent closure. Challenged by a calorie-conscious market, other companies like Coca-Cola, Danone, and General Mills kept brands relevant by adding "healthier" options to their portfolios (e.g., Coca-Cola Zero and 100-Calorie Greek Yogurt). And while Hostess also attempted to give their signature treats a healthy spin (i.e., 100-calorie Twinkie Bites), this small move proved too little to water down its junk-food image.
But is it too late? When Hostess' line of sweets eventually changes hands, an opportunity will arise to reinvent the classic snacks. And one has to wonder: Will the Twinkie blueprint stay unchanged, or will the next company choose to freshen up the recipe? Will the label continue to be filled with processed items, or will the turnover inspire the use of more natural ingredients? And is there a way to make-over the Twinkie so that it remains a craveable treat while its reputation becomes more than just nostalgia, gas stations, and guilt?
Most likely, the Twinkie will stay the Twinkie, and perhaps that is exactly how it should be. But the doors are now open to variation, a perfect opportunity to give this little yellow cake a healthier look. And while we wait for Twinkie's fate (and before you buy the last of them in stock), give this healthy Hostess hack a try in your own kitchen. With some creativity and ingredients from mother nature's own cupboard, you can make a version that tastes as sinfully sweet as the original, with a lot more nutritional value.
It's made from simple, fresh, and pronounceable ingredients like zucchini, unrefined coconut oil, and flour. It won't last on your counter forever (as no delicious cake ever should). And most importantly, it's worthy of second helpings -- proving that a little makeover might not be the death of the Twinkie, but may help save this sugary snack from going stale.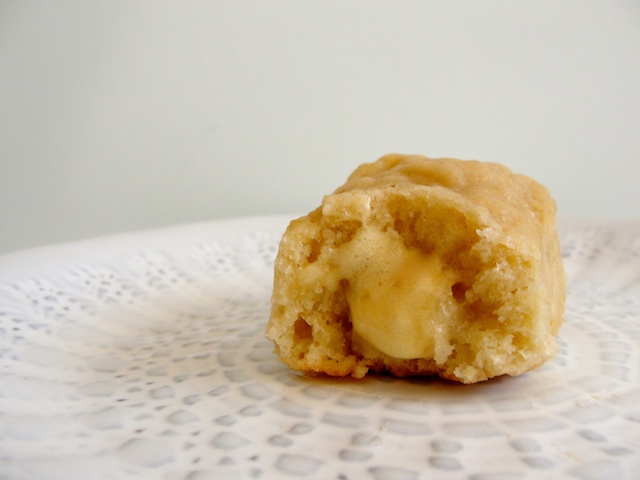 Cook's Notes: This recipe is vegan and low-sodium. And if you're looking to also make it gluten-free, try this recipe here, and use 1 cup of the zucchini and applesauce puree to replace the eggs if you'd like to keep it vegan. As for replicating the classic Twinkie shape, use tinfoil and this tutorial to make your own molds.
Zucchini Twinkie Cake
Ingredients:
Zucchini Twinkie Cake
1 ½ cups all-purpose flour
2 tsp baking powder
1 ½ tsp baking soda (double if using sodium-free baking soda)
1 cup applesauce
1 cup chopped zucchini (outer green layer peeled and discarded)
⅓ cup coconut oil or canola oil
⅔ cup white sugar
1 ½ tsp vanilla extract
Oil spray
Coconut Oil Frosting
1/3 cup unrefined (virgin) coconut oil
2 cups powdered sugar
4 to 6 tablespoons coconut milk
2 teaspoons vanilla
Directions:
Preheat oven to 325 degrees F.
Begin by sifting the dry ingredients (flour, baking powder, and baking soda) into a large bowl. Then, using a stand-up or hand-held blender, blend the applesauce, zucchini, ⅓ cup coconut or canola oil, sugar, and 1 ½ teaspoon vanilla together until smooth and well combined. Add the wet ingredients to the bowl of dry ingredients and, using a whisk, stir until the batter is smooth.
Spray your foil molds and then pour the batter into each one, filling them until it is ¼ to ½-inch below the top. Bake until the cake has a golden brown color and a toothpick, when inserted in the center, comes out clean, about 20 to 25 minutes.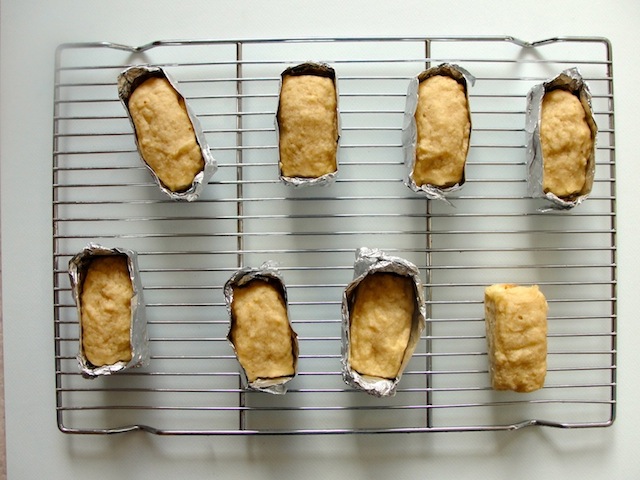 Allow the cakes to cool as you prepare the filling.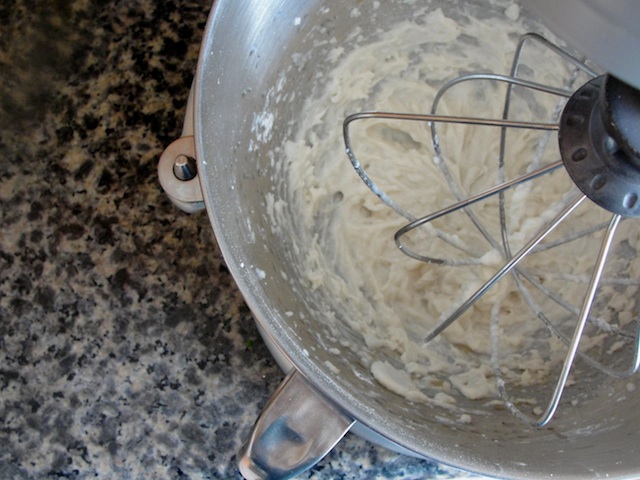 Using a hand-held blender or an electric mixer, whisk ⅓ cup of coconut oil until it becomes creamy and smooth. Add in ¼ of the powdered sugar, 1 teaspoon vanilla, and 2 tablespoons of coconut milk. Continue to mix until smooth. Keep adding the sugar and the milk until everything is smooth and clump-free. Transfer the filling into a pastry or piping bag (or even a plastic bag).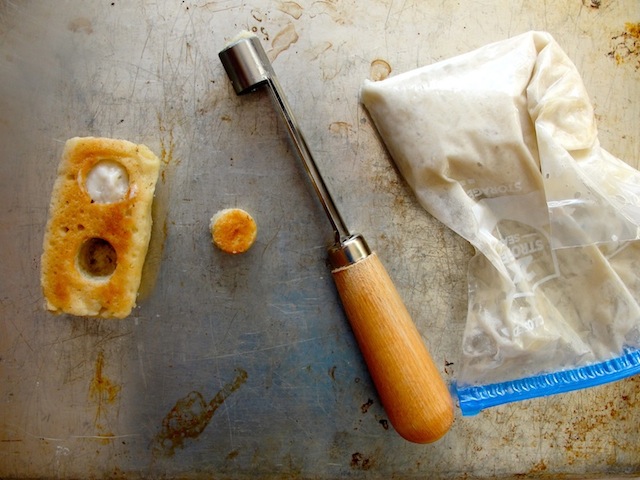 Prepare the Zucchini Twinkies by flipping the cakes over and using a chopstick or a small apple corer, make two to three holes in the bottom. Pipe the frosting into the cake and flip them back over. If using an apple corer, you can even replace the cake plug and fill up the hole.
Enjoy immediately and store any leftovers in an airtight container.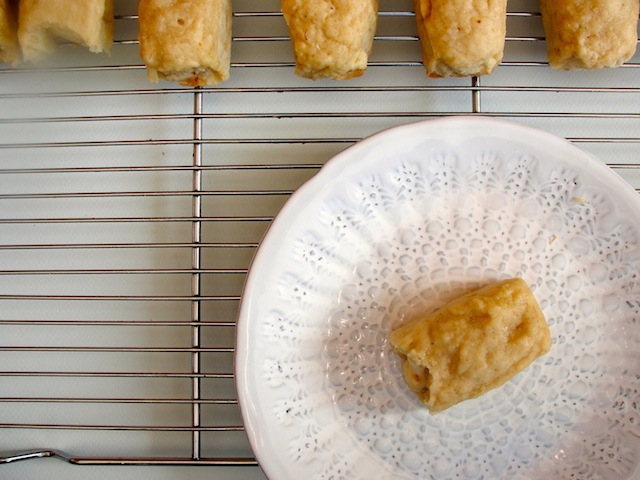 For more by Jessica Goldman Foung, click here.
For more on diet and nutrition, click here.
Calling all HuffPost superfans!
Sign up for membership to become a founding member and help shape HuffPost's next chapter