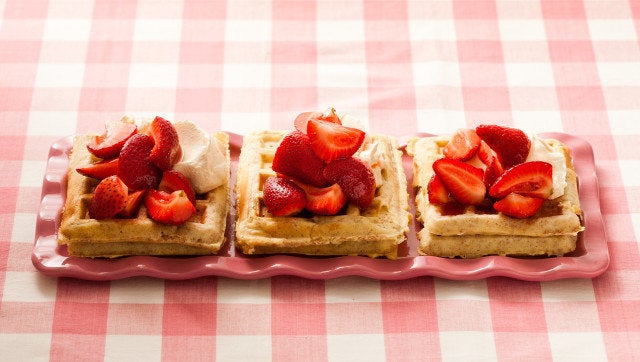 Do you know what a healthy waffle recipe means? It means you get to have a whole lot more waffles in your life -- and we'd all be better off with that. Because even though we love our pancakes and French toast for breakfast, there's something special about waffles -- even if they are healthy. (It's definitely because of their built-in maple-syrup pockets.)
This healthy waffle recipe replaces all the white flour with whole wheat flour. And, with only one tablespoon of sugar for the entire recipe, you can feel free to go a little heavy on the syrup.
Want to see more waffles?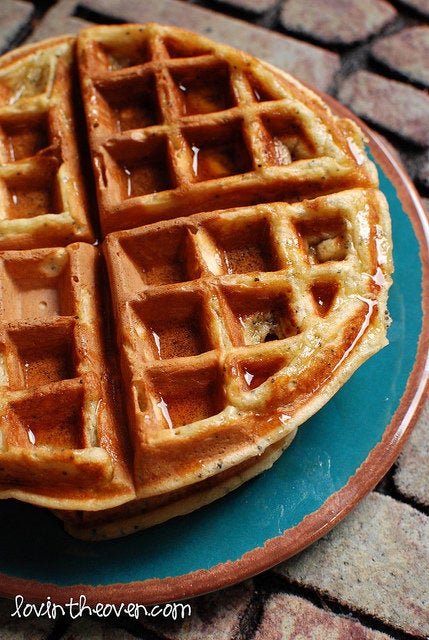 20 Sweet and Savory Waffle Recipes