Healthy eating is a skill that not all of us have mastered. If it's not your forte, allow us to let you in on a little secret: it's all about the meal planning. Dedicating a little time to stocking your fridge with healthy foods that you like to eat makes it a no-brainer next time you need to make a smart choice when you're hungry.
As part of our month-long Eat Well, Feel Great challenge, we dare you to give this healthy meal planning a try. We've already done some of the work for you.
We've found five healthy and versatile recipes for you to prep on Sunday, that'll keep in the fridge for a while so you can grab them for quick dinners, packed lunches and on-the-go breakfasts. Oh, and we also made you a grocery list of all the ingredients you'll need to make these awesome recipes. (You can find that below.) Folks, you are welcome.
Super Chunky Coconut Granola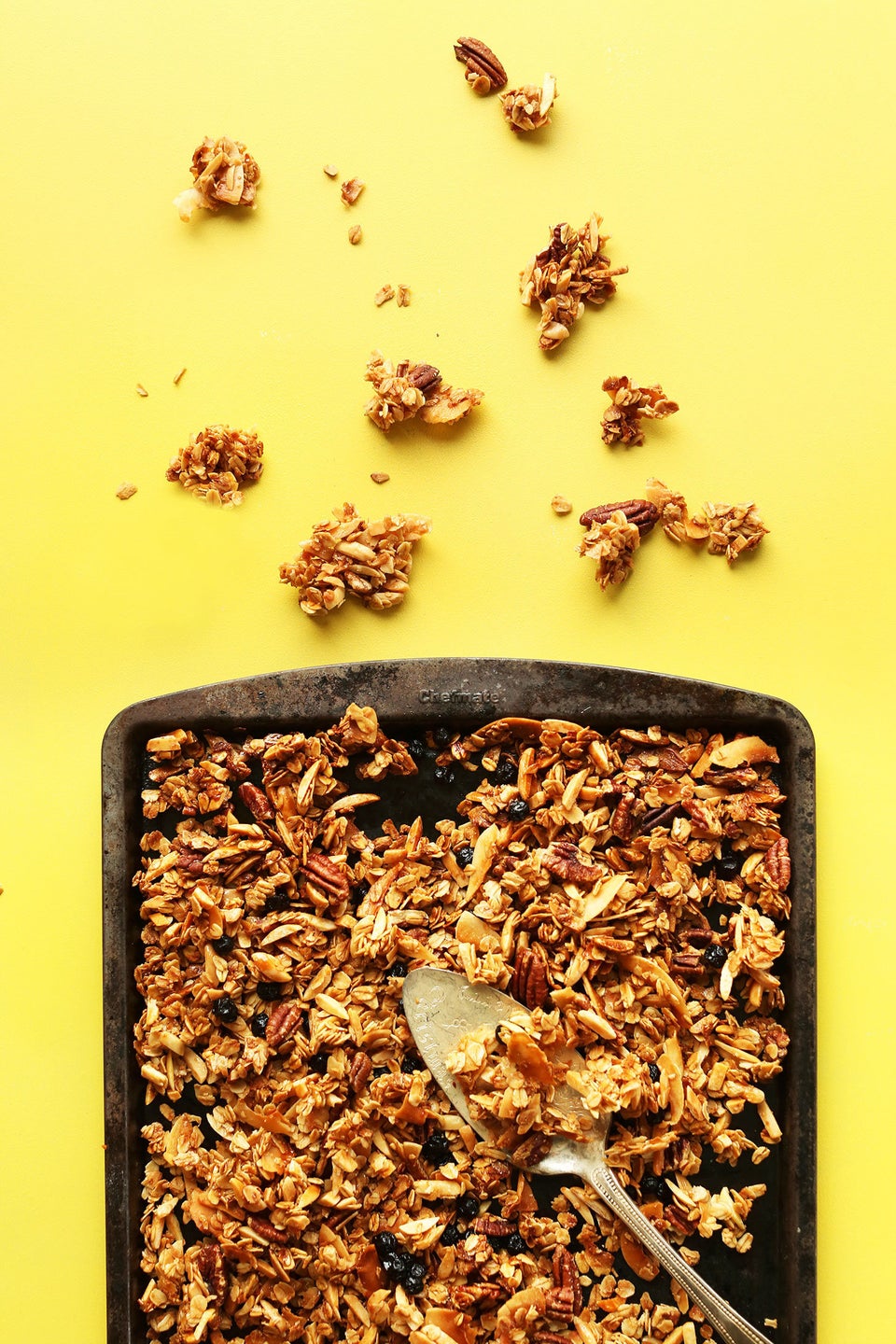 Thai Quinoa Salad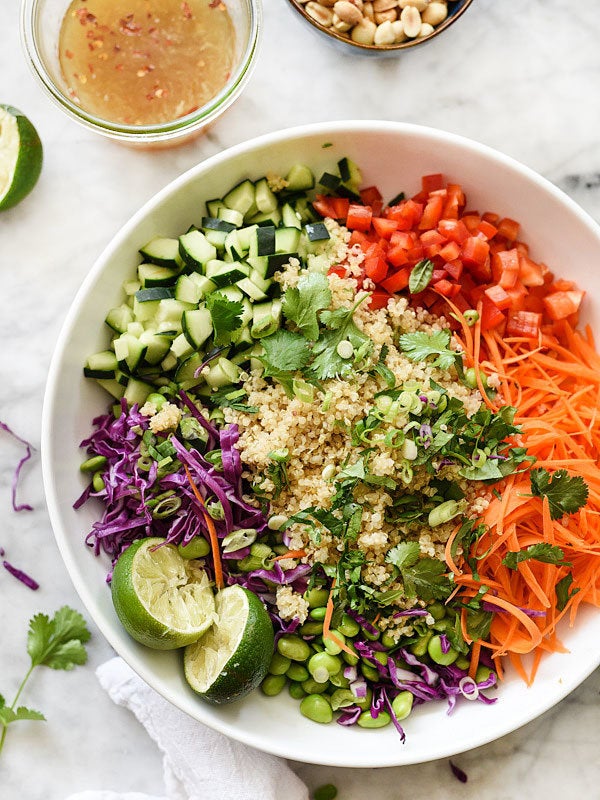 Spicy Red Pasta With Lentils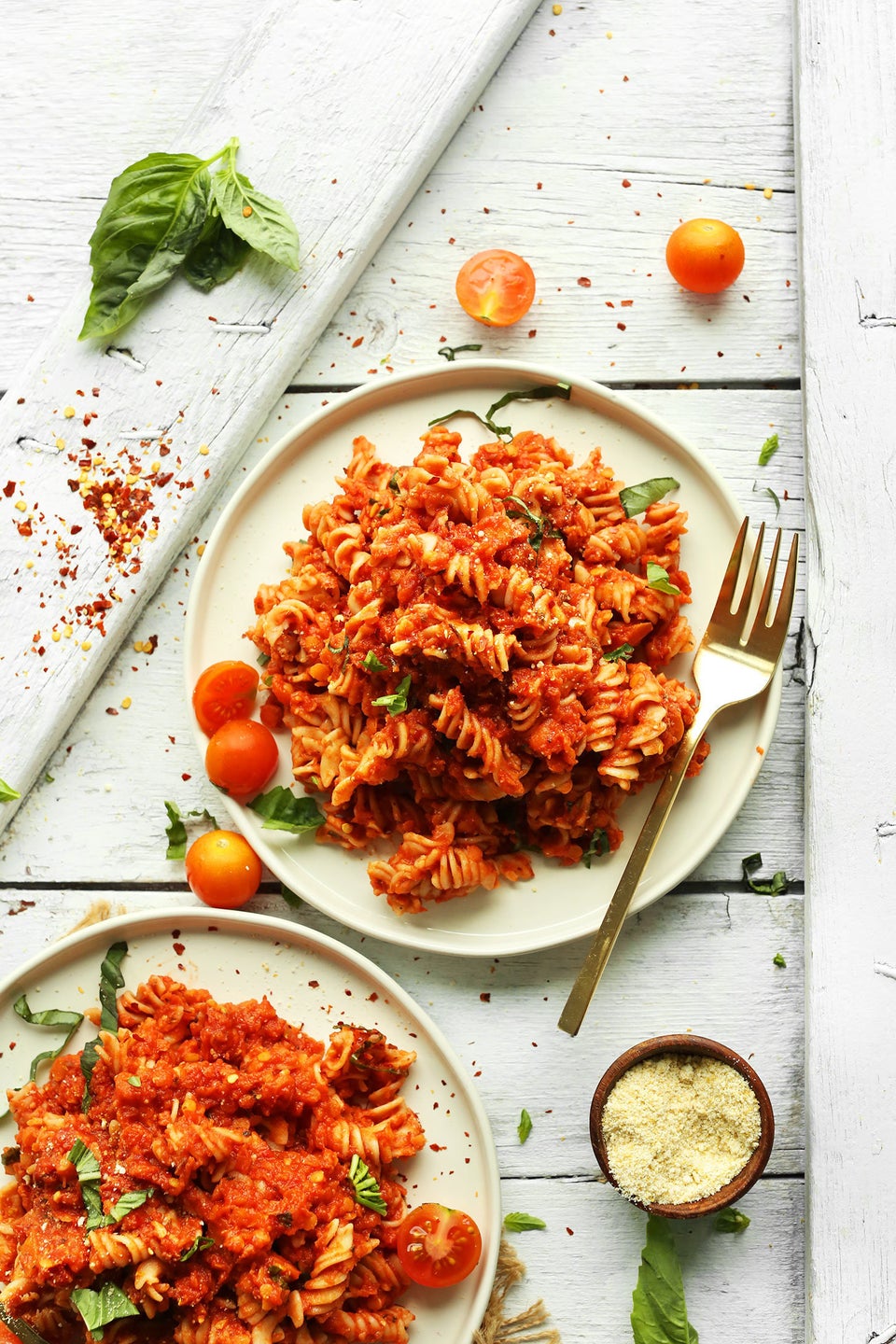 Shrimp In Thai Coconut Sauce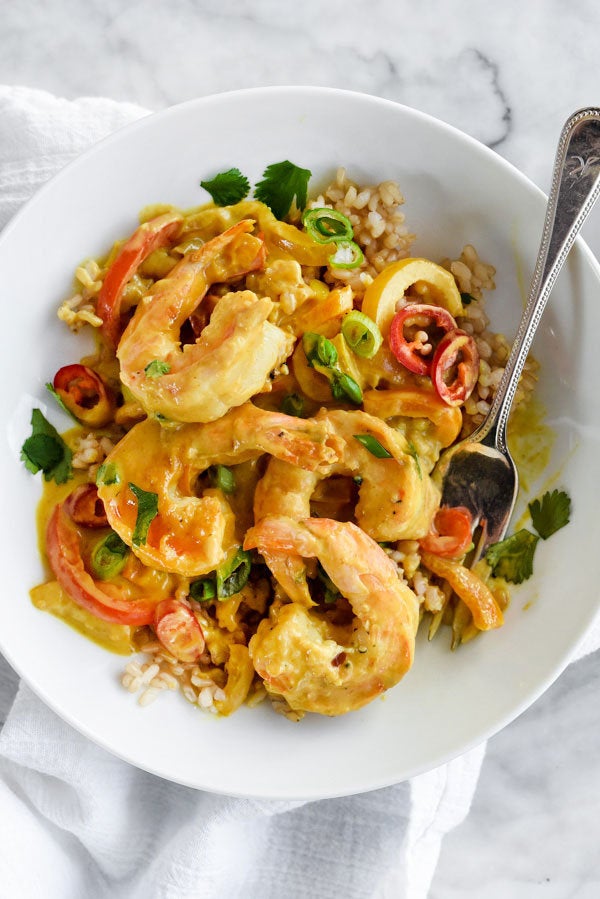 Mediterranean Lentil Dip
GROCERY LIST

Pantry items:

Green lentils
Red lentils
Rolled oats
Unsweetened coconut flakes
Slivered raw almonds
Pecan halves
Peanuts
Coconut sugar (optional, can use regular sugar)
1 15-ounce can tomato sauce
1 small can tomato paste
1 can light coconut milk
1 box pasta
Peanut butter

Perishables:

2 shallots
1 onion
1 lemon
1 head garlic
1 cup quinoa
2 red bell peppers
1 orange bell pepper
1 yellow bell pepper
1 red jalapeno
2 carrots
1 cucumber
Frozen edamame
1 knob ginger
7 green onions
1 red cabbage
Fresh dill
4 limes
Small bunch basil
Small bunch cilantro
Hummus
1 pound jumbo shrimp, shell and tail on

Seasonings (you might already have some, so check your pantry):

Tahini
Fish sauce
Sesame oil
Maple syrup
Sugar
Coconut oil
Vanilla extract
Vegetable oil
Brown sugar
Red chili flakes
Oregano
Do you want to be more mindful about eating healthy foods that'll keep your mind and body at their best? Sign up for our newsletter and join our Eat Well, Feel Great challenge to learn how to fuel your body in the healthiest way possible. We'll deliver tips, challenges and advice to your inbox every day.