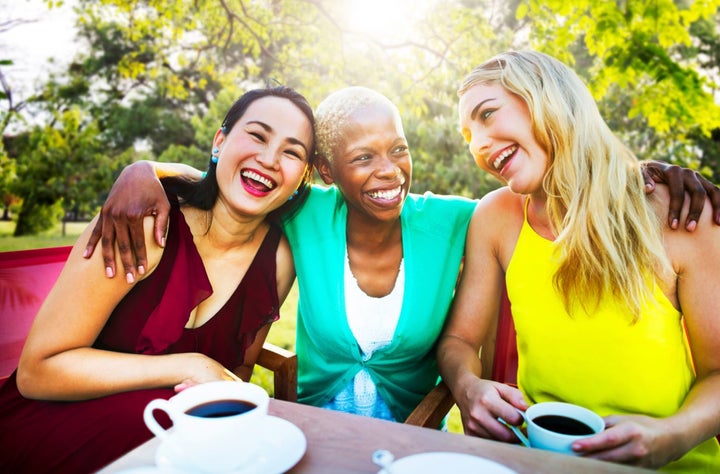 Across the globe, millions of women are held back from reaching their full potential, because of health and well-being issues. Without access to proper healthcare, women disproportionately encounter difficulties entering and remaining in the workforce, preventing them from developing to their full potential, with significant impact on society and the global economy.
In this modern era, 18 million women still die each year from non-communicable diseases (NCD), such as thyroid disease, cardiovascular disease, diabetes, autoimmune disorders and different forms of cancer. Globally, the NCD rates will increase by 17 percent in the next 10 years, and the biggest increase will be in women.
A woman's health status also reflects on the health of her children: poor health conditions for women increase an infant's risk of under-nutrition, low birthweight and vulnerability to NCDs in adulthood. Women's health is therefore critically important to the health of future generations.
Tackling this complex issue requires a concerted effort by governments, society and us – the private sector. That is why Merck KGaA, Darmstadt, Germany, has been working with government partners to improve women's health and well-being through the Healthy Women, Healthy Economies initiative.
This public-private partnership was formed under the auspices of the Asia-Pacific Economic Cooperation (APEC) in 2014, together with the governments of the United States and Philippines. Healthy Women, Healthy Economies links the evidence of the impact women's health and well-being has on sustainable development, with an implementation platform that governments, nonprofits and companies can follow.
As I prepare to address the 2016 APEC CEO Summit in Lima, I am proud of the advances we have already observed. Healthy Women, Healthy Economies was recognized in the reports of the UN Global Compact as a key industry program targeting the Sustainable Development Goals. The initiative has already inspired new partnerships beyond APEC, with a recent Memorandum of Understanding we signed with the Royal Health Awareness Society of Jordan, to focus on thyroid diseases, which predominantly impact women and remain significantly underdiagnosed.
However, we also know that it is not enough for us at Merck KGaA, Darmstadt, Germany, to encourage others to follow best practices – we must lead by example.
We are working along three areas – externally through public-private partnerships, internally by defining what Healthy Women, Healthy Economies means for Merck KGaA, Darmstadt, Germany, and thirdly by contributing global data and real world evidence on key health concerns affecting women.
That's why we are looking inward to uncover how we ourselves can do better to help our female employees thrive. We took a deep dive into our organizational policies and programs and conducted in-depth surveys with employees to understand their awareness and utilization of these policies and programs.
These data will help to identify gaps and create a comprehensive action plan to bridge them. We're committed to releasing our findings, action plan and progress by the next APEC CEO Summit in Vietnam in 2017, because we believe that leading by example starts with making powerful change from within.
The social, but also the economic returns to investing in women's health are enormous. By addressing women's health and well-being issues, we can unleash their economic potential and create a ripple effect – uplifting entire families, communities and economies.
Related
Popular in the Community