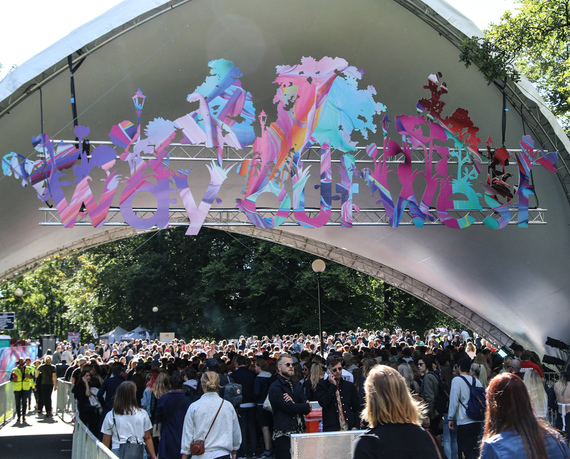 Though this year's edition very well could have been called "Way Out Wet", Way Out West is as chill of a festival as the city in which it takes place. That isn't to say there weren't electrifying moments. There was no shortage of them during the after dark Stay Out West, or during Stormzy's live AF grime set on Saturday. But as a whole, even when the hip hop was blasting in the rain from the makeshift dance floor at the Oataly food truck, Way Out West was laid back, approachable and out for a good time.
For those not familiar with Gothenburg, it is the second largest city in Sweden, located on the west coast and nicknamed "Little London." It has a long tradition as a music city (with a rock focus) and is the origin of many bands including Ace of Base, Little Dragon, and The Knife. So you would assume correctly that the promoters know how to properly curate a line up. There was really something for everyone, even though the party never really got "started" on the electronic floor.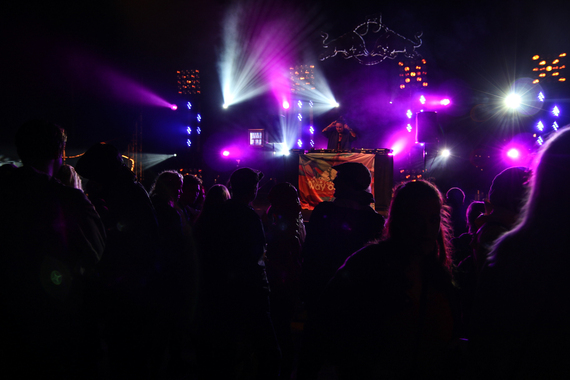 The rain definitely had an effect on the festival (it always felt like more people were leaving than coming in to the grounds) but what shall you do? The setting in itself was perfect. A beautiful park inside of the city, which on a sunny day like Thursday (the first day of the festival) showed how special the Way Out West experience could be. But by Friday morning, the ground was muddy, 90 percent of the crowd was wearing a poncho of some type and the other 10 percent was dressed head to toe in high fashion rainwear.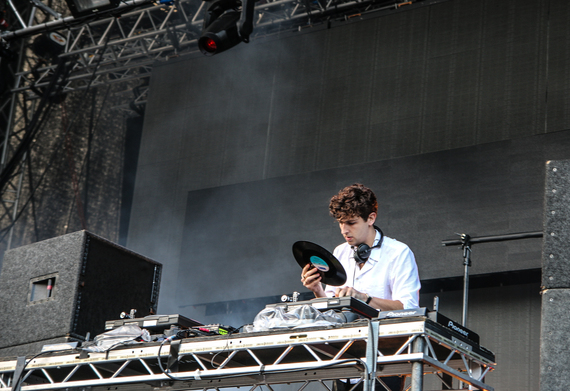 Which is the perfect setting for the one man band that is Jack Garratt to shine.
The tent stage was completely packed during his set. Garratt, noticeably excited to be playing in front of such a welcoming crowd, was playing from the heart and you could feel it. He has the kind of voice that makes you feel something the minute he opens his mouth. Seamlessly switching between playing the electric guitar, a drum kit, and a sample pad, Garratt's voice effortlessly alternated from falsetto to resonate baritone. What a special experience to witness him live, in all his unpretentious glory.
The theme of this year's festival however was no doubt strong, powerful women. On every stage, in every genre, from PJ Harvey to Grace Jones.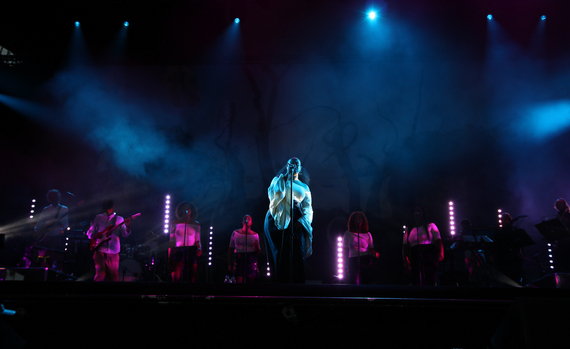 Seinabo Sey, with immense poise and grace, provided one of the most moving sets of the festival. Standing inside of a semi circle of 4 backup singers, and a 7 piece band, she spent most of the concert in the same spot, calm and in control. No remixes, mostly ballads, and two great covers (Lauryn Hill's "Ex-Factor", and Clean Bandit's "No Place I'd Rather Be"). Her acknowledgement of the current struggles that have been illuminated through the Black Lives Matter campaign were reflected in a short, yet visceral clip that preceded her singing the booming bass notes of "Hard Time." Sey ended her set with soaring mezzo soprano as melodies from the string trio in her band circled the moist air.
The final act of the festival on Saturday night was Sia. Opening her set with "Alive," followed by "Diamonds" (which she wrote for Rihanna). The concert felt like a greatest hits collection, and to be fair, Sia had a very established career long before she burst seemingly overnight onto the international stage.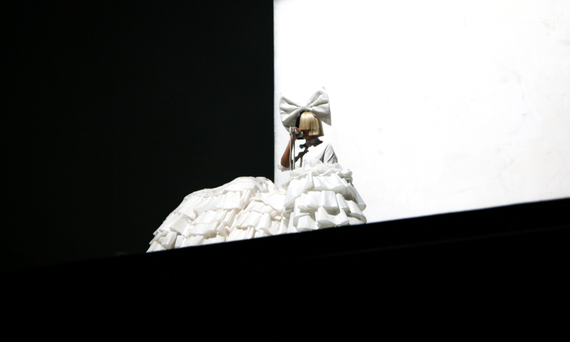 It is always thrilling when an artist sounds at least as good, or even better live than they do when recorded. Sia's voice was strong, crisp, and vulnerable, most notably on a stripped down version of "Titanium", and on "Breathe Me," which provided a chilling soundtrack to the series finale of "Six Feet Under". An incredible ensemble of three dancers helped to bring the songs to life, filmed live in a cinematic quality and projected on screens on either side of the stage. And for most of the set, Sia stood in one place, her face covered (as always) by a massive wig and bow. Sia literally could not see, led around by crew to various positions on the stage. I wonder, does the anonymity provided by the wig allow Sia greater freedom during performance? Can she disappear completely inside of a song allowing her to convey such immediate and intense emotion to the audience?
Well over 100 artists performed as part of the truly special Way Out West Festival. And as summer starts coming to an end, the anticipation is already high for next year's WOW. One thing is for sure, no matter the weather, there will be music and it will move you.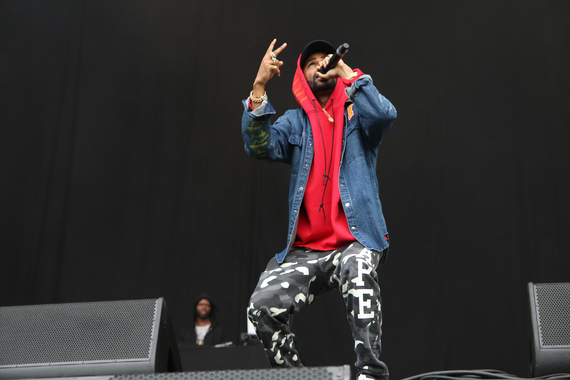 all photos by Sean Bradford
REAL LIFE. REAL NEWS. REAL VOICES.
Help us tell more of the stories that matter from voices that too often remain unheard.