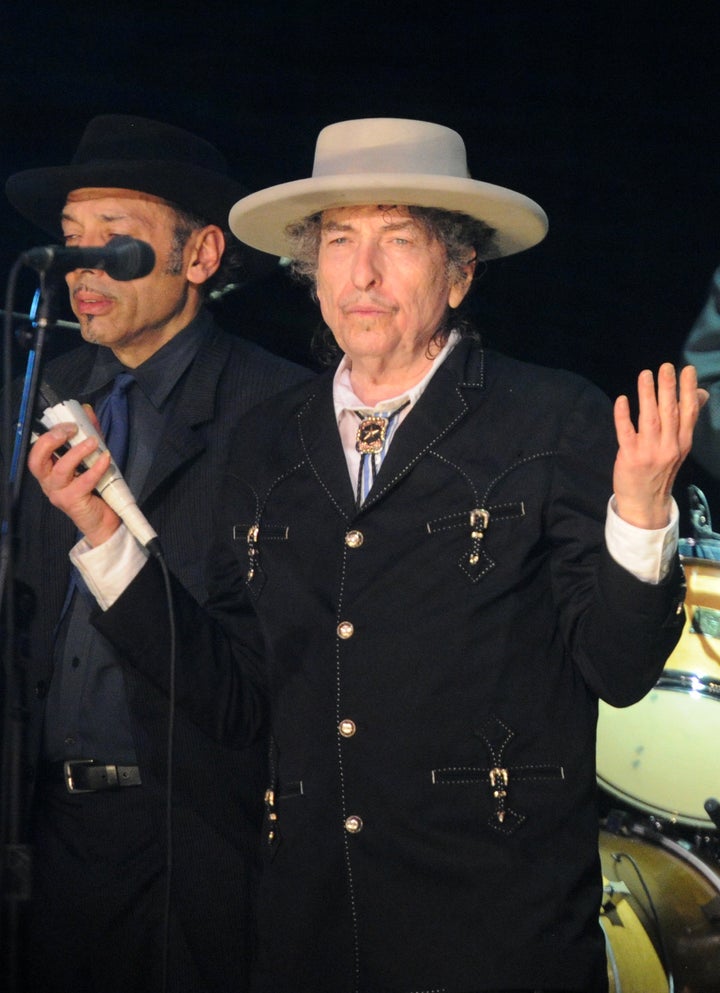 The Unheard Bob Dylan: Inside WBAI's Archive of Early Dylan Interviews and Songs
In honor of Bob Dylan's 70th birthday, Democracy Now! airs rare interviews and early recordings with Bob Dylan preserved in the Pacifica Radio Archive.
Dylan was born Robert Allen Zimmerman on May 24, 1941, in Duluth, Minnesota. Raised in Hibbing, Minnesota, he moved to Greenwich Village in January of 1961. Within a couple of years, Dylan would be viewed by many as the voice of a generation as he wrote some of the decade's most famous songs, including "Blowin' in the Wind," "The Times They Are a-Changing," "Like a Rolling Stone," "Masters of War," "Desolation Row" and "Mr. Tambourine Man."
Democracy Now! broadcasts a very early recording of "Blowin' in the Wind" recorded on WBAI radio in New York City on the show, "Radio Unnameable," hosted by Bob Fass. His show began in 1963 and became a leading outlet for the emerging counterculture of the 1960s. Fass is interviewed on Democracy Now! about his personal experiences with Dylan on his show.

In one interview, Fass took a call from a listener who directly questioned Dylan on why he was not more involved in the movement to stop the Vietnam War.
"So what can anybody do about it? It's a war. It's a war," Dylan responded.
"Hey, war has been around for a long time. What makes you think this is anything special? ... And my mind just does not work -- thinking about the troubles of the world. I mean, like it's -- who am I to think about ... to carry the world on my shoulders?"
Democracy Now! also airs excerpts from the Pacifica Radio Archives of a 1962 performance by Dylan on Fass's show and an interview when he was only 20 years old. Also featured is part of Dylan's 1963 performance at the March on Washington and hear why Dylan refused to sing out at protests against the Vietnam War.
Included in the Democracy Now!'s special broadcast is an excerpt of an interview Dylan gave on the WBAI radio program, "Broadside Radio Show," hosted by Pete Seeger, Sis Cunningham and Izzy [Young].
Democracy Now! also speaks with music writer Elizabeth Thomson, co-editor of the newly reissued book, No Direction Home: The Life and Music of Bob Dylan, written by the late Robert Shelton.
Click here to watch the entire interview uninterrupted and for additional interviews with Pete Seeger, Joan Baez, Patti Smith and others. You can also download the audio/video podcast, read the transcript, order a DVD copy of the interview, and find more information about Democracy Now! Join us on Facebook and share with a friend!
Calling all HuffPost superfans!
Sign up for membership to become a founding member and help shape HuffPost's next chapter