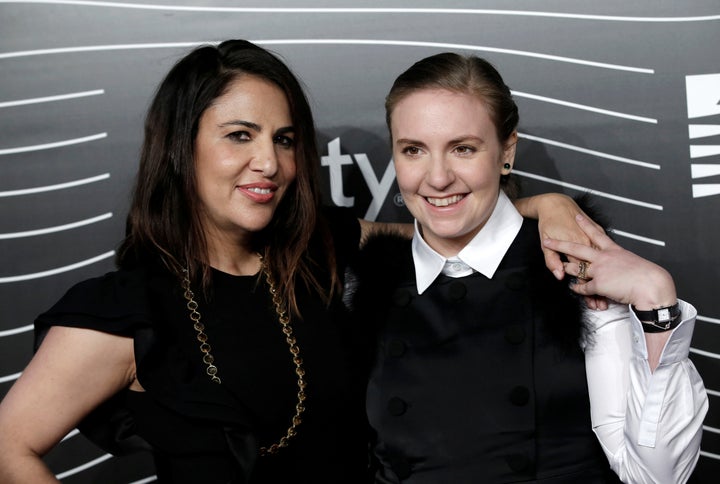 Hearst Magazines announced on Tuesday it would partner with Lenny, the feminist newsletter and website created by Lena Dunham and Jenni Konner, who write, direct and produce HBO's hit series, "Girls."
Lenny is a semiweekly newsletter featuring celebrities like Jennifer Lawrence, Shonda Rhimes, Jenna Lyons, Amy Poehler, Padma Lakshmi and Gloria Steinem. In the first issue, published in September, Dunham interviewed Democratic presidential candidate Hillary Clinton and asked her questions about feminism and her career.
Lenny's partnership with Hearst will give it access to the media conglomerate's well-established online audience of an estimated 140 million global viewers every month. As part of the agreement, Hearst will syndicate Lenny's content across digital sites like Cosmopolitan, Elle, Harper's Bazaar and Marie Claire. The deal will also allow Hearst to create advertising that will appear in the newsletter and website.
"Hearst has the most vibrant digital portfolio of young women's and fashion brands, and LENNY's unique perspective speaks directly to the spirit of our audience," said Troy Young, president of Hearst Magazines Digital Media, in a statement. "Adding LENNY into the mix strengthens our connection to the reader and creates new opportunities for marketers to reach a generation of young women who stand up for what they believe in."
The partnership will ensure that Lenny's content reaches a larger audience than it already has, Dunham and Konner stated, but it will still be produced by their editorial team.
"Our readers expect a snark-free, intelligent point-of-view on feminism, style, health, politics and friendship, and we deliver that that to their inboxes twice a week," they wrote. "We felt that they also deserve a destination where they can engage with our content outside of a newsletter. Everything LENNY will come from our editorial team and contributors, while our partnership with Hearst allows us to share our message with millions of women around the world."
Popular in the Community