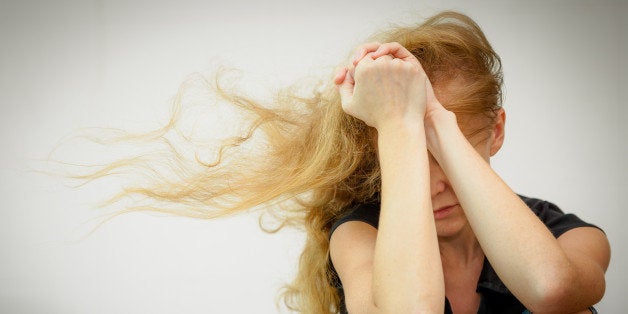 Researchers from Emory University found that mental stress-induced myocardial ischemia is more common among women under age 50 than men in the same age group. Myocardial ischemia occurs when the coronary arteries are blocked partially or completely, limiting flow of blood to the heart. This can lead to heart attack or abnormal heart rhythms, according to the Mayo Clinic.
"This is the first study to examine the cardiovascular effects of psychological stress as a possible mechanism for the greater mortality after myocardial infarction among younger women," study researcher Viola Vaccarino, M.D., Ph.D., a professor and chair of the Department of Epidemiology at the university's Rollins School of Public Health, said in a statement.
The study was presented at a meeting of the American Heart Association, and included 49 men and 49 women ages 39 to 59 who had all had a heart attack within the last six months. Researchers tested the participants' responses to exercise stress (tested with a treadmill exercise) and mental stress (tested by having the participants do a public speaking task on an emotional topic).
There were no differences found in mental stress-induced ischemia between men and women over age 50, though men over 50 were twice as likely to experience exercise-induced ischemia.
However, 52 percent of women under age 50 experienced mental stress-induced ischemia, while only 25 percent of men under age 50 experienced the condition. In addition, younger women in the study had higher levels of inflammation (indicated by levels of interleukin-6). Their heart rate variability was also more likely to dip from stress, compared with men.
The researchers noted that the younger women in the study were more likely to experience stressors, such as being poor, being of a minority race or having a history of sexual abuse. But "if we look at the statistics, factors such as poverty, race and depression do not explain the difference," Vaccarino said in the statement. "Yes, women have more stressors. But our data show that women also may be more vulnerable to the effects of mental stress on the heart."