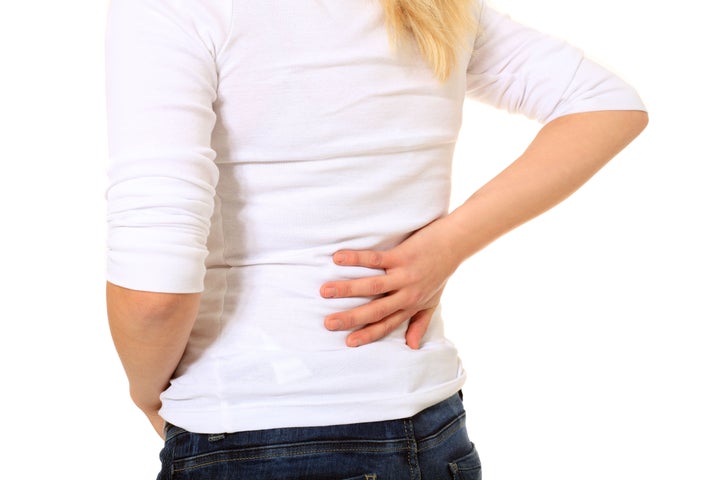 It was a frosty March morning in Washington, D.C., but Andrea Wongsam was burning up.
She opened her car windows and peeled off her clothing, but still could not cool down. Wongsam, who was 35 at the time, was also experiencing what she thought was extreme heart burn, as well as nausea and tightening of her jaw, but she chalked it all up to morning sickness and continued her commute. At the time, she was 13-weeks pregnant.
Hours later, Wongsam was on her back in a bed in the ICU, having been airlifted to the hospital where she received an emergency angioplasty and stent. It hadn't been morning sickness; it had been a heart attack, and Wongsam lost her baby as a result.
"When I tell people how long it took me, they look at me like I have seven heads," she said, explaining that nearly five hours passed before she sought help.
"I had no reason to think it was a heart attack," continued Wongsam, who has gone on to become a spokesperson for the American Heart Association's Go Red For Women campaign. "I was just a healthy 35-year-old woman with no family history of heart disease."
While most adults can rattle off the hallmark signs of a heart attack -- chest pain and discomfort -- fewer may know that many people, especially women, end up in the hospital without ever having felt that telltale symptom. According to a sweeping new study, women who have heart attacks are more likely than men to present with "atypical" symptoms. They have higher rates of mortality in the hospital as well.
The research, published Tuesday in the Journal of the American Medical Association, relies on data from more than 1 million patients catalogued in the National Registry of Myocardial Infarction, which includes discharge information from hospitals around the country.
Overall, 35 percent of the heart attack patients in the registry did not present the typical symptoms of chest pain and discomfort -- and those numbers were substantially higher among females. Some 42 percent of the women did not experience chest pain or discomfort, while only 31 percent of men did not.
"The presence of chest pain is still the hallmark symptom," said Dr. John Canto, director of cardiovascular prevention, research and education at the Watson Clinic in Florida, and one of the study's authors. "But women with a heart attack were significantly more likely than men to present without chest pain or discomfort, and this was most pronounced in younger heart attack patients."
The new study's authors write that younger women -- especially those younger than 45 -- were less likely to report chest pain or discomfort surrounding a heart attack, and had higher mortality than men in the same age group. However, those disparities shrunk with age.
The researchers add that the reasons behind such sex-based differences in both presentation and outcome are "largely unknown." However, in a telephone interview with HuffPost, Canto offered some hypotheses. Biological differences in men and women may be a key factor, he said. For example, in some young women, the mechanism driving blood clot formation is different than in men. They may experience plaque erosion, rather than plaque rupture, which may alter their symptoms and outcomes.
The study authors also point out that in general, women are almost a decade older than men at their first heart attack, possibly because of the protective effects of the hormone estrogen. However, studies have suggested that those who develop coronary atherosclerosis -- the main cause of coronary artery disease --before age 75 may be predisposed to a particularly agressive form of the disease.
It is also possible that differences in outcomes occur because younger women with atypical symptoms simply do not get to the hospital quickly enough for doctors to help them. If they do, they might experience differences in the administration of lifesaving invasive cardiac procedures.
"Women come in, on average, an hour later and often experience a delay in diagnosis because they have different symptoms," said Dr. Malissa J. Wood, co-director of the Corrigan Women's Heart Health Program at the Massachusetts General Hospital Heart Center.
"Here's information that will help us change our care patterns. It is really important to say to young women out there 'Don't disregard your symptoms' and to nurses and doctors that are seeing them, 'Don't disregard their symptoms,'" Wood added. (According to the American Heart Association, other signs to pay attention to are pain or discomfort in one or both arms, as well as the back, neck, jaw or stomach. Shortness of breath and nausea or vomiting are other possible symptoms).
"This [study] is good, because it reaffirms what we do know, " said Dr. Danielle Duffy, a cardiologist with Thomas Jefferson University Hospital in Philadelphia. "We do know that many patients -- especially women -- can present with atypical symptoms, and we do know that women are more likely to die [from heart attack] than men. Now, we need more research regarding the 'why.'"