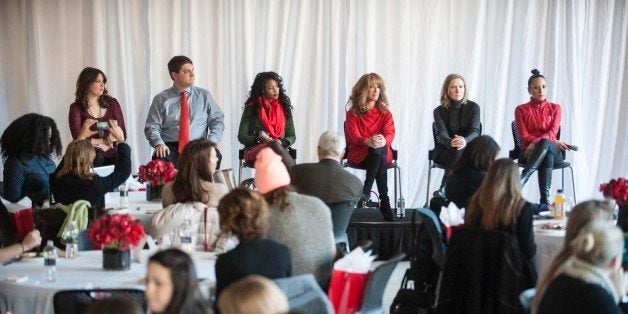 The fight against heart disease in women has come a long way in the 10 years since the American Heart Association first began focusing attention on how heart disease is not, in fact, a "man's disease." But the fight is far from over.
That was the message at The Huffington Post and the AHA's panel discussion Wednesday, at Huffington Post Media Group headquarters. While more than 627,000 women's lives have been saved thanks to increased awareness, heart disease is still the number one killer of women. In fact, heart disease kills more women each year than all forms of cancer combined.
The members of the panel -- who ranged from cardiologists to fitness experts and psychiatry professors -- each had a unique approach to heart health, but everyone could agree that we can all make changes for better health.
The panelists, moderated by HuffPost Healthy Living's executive editor Laura Schocker, agreed that women are likely to put others first, taking care of their jobs, families and friends before themselves. But this attitude is ultimately detrimental to everyone. "You cannot serve the world if you're not serving yourself first," said Ary Nunez, the founder of Gotham Global Fitness.
Crystal Wall, owner of Mix Fitz Fitness and a Feel Rich ambassador, stressed the importance of baby steps, since daily life can be too demanding to make over all at once. "Take care of yourself, but don't beat yourself up either," she said. "You can't do everything perfectly."
Michael Grandner, Ph.D., a psychiatry instructor and sleep researcher at the University of Pennsylvania, echoed this sentiment, saying, "If we're going to be making healthy choices, we need to give ourselves permission to make them."
Among the healthy choices the panelists recommended were managing stress, moving more and making small but smart dietary changes. Together, lifestyle tweaks like these can help prevent a tremendous number of heart disease cases, said Dr. Suzanne Steinbaum, the director of Women & Heart Disease at Lenox Hill Hospital. Dr. Madelyn Fernstrom, health and diet editor at NBC News, agreed. "Your genes are not your destiny," said Fernstrom. "Having heart disease in your family doesn't mean you can't adopt these changes."
The panelists expressed concern over the disparities in heart disease cases among Hispanic and African-American populations, raising issues of accessibility of fresh produce and the convenience of super-sized (and super-cheap) fast food. Ultimately, said Grandner, "we have these particularly vulnerable populations, and we need to understand why they are vulnerable." Without a three-pronged approach -- re-educating parents and children and changing the way Big Food works -- the panelists agreed we aren't likely to make much progress.
One under-emphasized change may be to prioritize sleep, Grandner said. "There's a reason why everybody sleeps," he said. "It's because it's really, really, really important!" While it's hard to pinpoint the exact amount each individual needs, experts generally recommend we sleep from seven to nine hours a night for optimal health, including benefits to the heart: People who slept for six hours or less each night and have problems staying asleep have a 48 percent higher risk of developing or dying from heart disease, according to a 2011 study.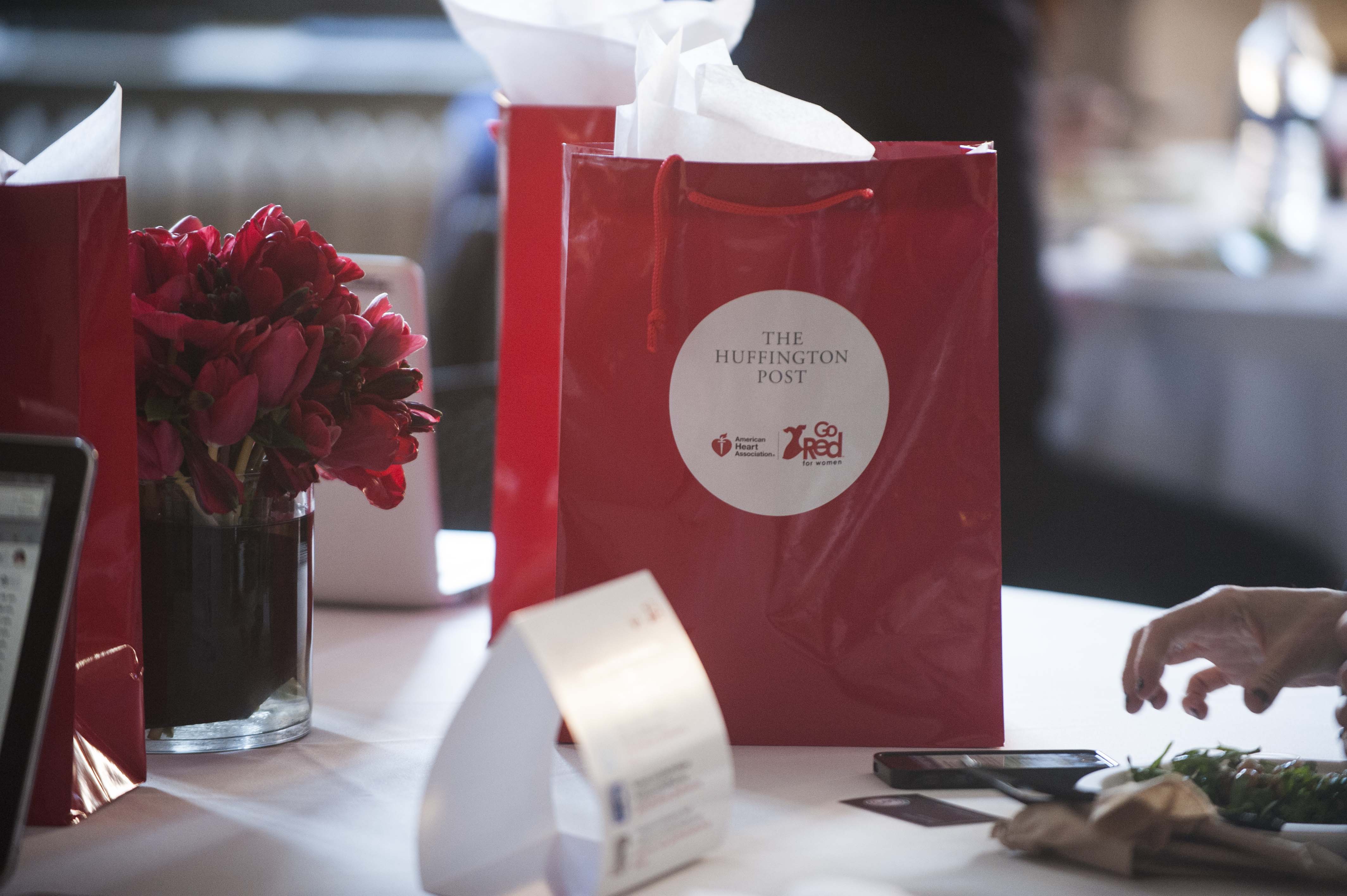 The AHA will continue the fight on February 7 with its annual National Wear Red Day, a day on which women (and men!) wear red to continue to raise awareness for heart disease in women.
The conversation continues online, using hashtag #GoRed:
Photos: Damon Dahlen/Huffington Post
Popular in the Community