Every parent wants the very best for their children. With back-to-school season underway, there's no better time to put the spotlight on one of the most important ways we can help them: by encouraging them to develop healthy lifestyles at the youngest possible age. In addition to the ABCs and arithmetic, our earliest years are when we learn and build daily habits that can last a lifetime. Many of these habits, like the foods and beverages we consume and the amount of physical activity we get, can have a profound effect on the quality of our lives and our likelihood of developing major illnesses later in life. As Dr. Patricia Fitzgerald wrote, healthy lifestyles, along with risk factor awareness and regular screenings, are essential to maintaining optimum health.
It's important to get kids off to the healthiest possible start, and that message has never been more urgent than it is today. In recent years, we've seen the very troubling emergence of obesity as a national health crisis, impacting not only adults but also children. Today, about one of three American kids and teens are overweight or obese, nearly triple the rate in 1963. This is a trend that has to be halted, and it's a challenge that has major implications for our nation's future.
Among children today, obesity is causing a broad range of physical health problems -- such as high blood pressure, Type 2 diabetes and elevated blood cholesterol levels -- that previously weren't seen until adulthood. Excess weight at a young age has been linked to higher and earlier death rates in adulthood. In fact, obese children as young as age 3 show indicators for developing heart disease later in life. And overweight adolescents have a 70 percent chance of becoming overweight adults.
Study after study provides hard evidence of the crisis. Just last month, in the American Heart Association's Hypertension journal, there was a disconcerting report documenting a 27 percent increase in high blood pressure rates among children and adolescents over a recent 13-year period. A few decades ago, you never heard "children" and "high blood pressure" mentioned in the same sentence. It was something your grandfather had. Now it is growing at a terrifying pace.
There are also psychological effects. Obese children are more prone to low self-esteem, negative body image and depression.
There is no quick and easy solution to childhood obesity. Its causes are many and varied, and the truth is that there's still a lot we don't know about this threat and why it's so prevalent today. Overcoming obesity will require a coordinated, multidisciplinary effort. The time for action is now, and that's why the American Heart Association and the Robert Wood Johnson have come together as partners in a new initiative -- Voices for Healthy Kids -- to engage, organize and mobilize people to improve the health of their communities and reverse the childhood obesity epidemic.
Also, please see the American Heart Association's new "Kidz Explain" video on why it's important for kids to eat vegetables:
Voices for Healthy Kids will advocate for solutions in six target areas: improving school nutrition, reducing consumption of sugary beverages, protecting kids from unhealthy food and beverage marketing, increasing access to healthy foods, increasing access to playgrounds and other venues for physical activity, and helping schools expand physical education and other programs to promote fitness.
Children who grow up in healthy environments have a built-in advantage. If they have constant access to playgrounds and green spaces, physical activity is more likely to become a way of life. If meals at school and at home are rich in fruits and vegetables, they're more likely to pass on unhealthy snacks and processed foods. Together, the American Heart Association and the Robert Wood Johnson Foundation are eager to make a positive difference by helping to steer more kids along the healthiest possible path.
We know it can be done. It will not be easy, but it can be done. Across the nation, we have seen recent positive breakthroughs that are very inspiring. Just a few weeks ago, for example, we celebrated when we saw the Centers for Disease Control and Prevention's Vital Signs report, which showed declines in childhood obesity rates in 19 states among 2- to 4-year-olds in low-income families. Breakthroughs like this prove that progress can be made. We have an obligation to build on that momentum.
Here are a few tips to help children develop healthy habits:
Make dinnertime a family time: When everyone sits down together to eat, there's less chance of children eating the wrong foods or snacking too much. Get your kids involved in cooking and planning meals. Everyone develops good eating habits together, and the quality time with the family will be an added bonus.
Get the whole family moving: Plan times for everyone to get moving together. Take walks, ride bikes, go swimming, garden or just play hide-and-seek outside. Everyone will benefit from the exercise and the time together.
Limit TV, video game and computer time: These habits lead to a sedentary lifestyle and excessive snacking, which increase risks for obesity and cardiovascular disease. Limit screen time to two hours per day.
Be a good role model: You don't have to be perfect all the time, but if kids see you trying to eat right and getting physically active, they'll take notice of your efforts. You'll send a message that good health is important to your family.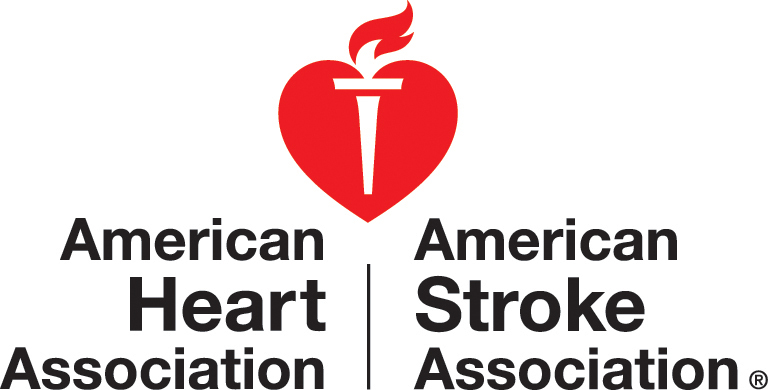 This post is part of a series produced by The Huffington Post and the American Heart Association addressing important, timely topics in heart health and wellness. Heart disease is the No. 1 killer of Americans. American Heart Association CEO Nancy Brown and featured experts will examine the issues related to heart disease and provide information, ideas and insight.
To read all the stories in the series, click here.
Find more tips at the American Heart Association website, www.heart.org.
For more by Nancy Brown, click here.
For more on heart health, click here.