Do you think with your head or your heart?
Curious to know more? Below are just a few things you should know about people who think with their hearts.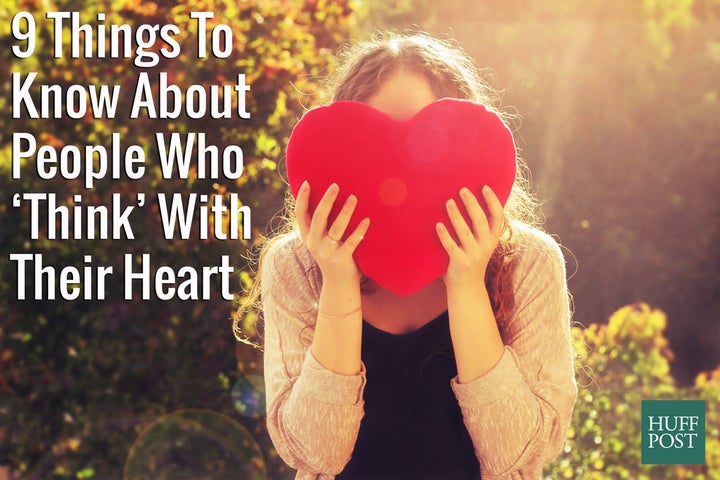 1. They're probably going to be emotional around you.
You know the saying "you wear your heart on your sleeve?" Yeah, heart people invented that. Similar to highly sensitive individuals, these folks tend to show their emotions easily. That may mean crying during an argument (or even during a surprise for that matter).
2. It takes them a while to make a decision.
Please leave all logic at the door. It doesn't matter what the "rational" choice is, what matters to a heart person is how he or she feels about something. And as everyone knows, feelings can be fleeting.
3. They're extremely empathetic.
Bad day? Stressful experience? A heart person is right there with you. Because they feel everything, that means they also feel for others. Studies show sensitive people (like heart people) may be wired for more empathy in the brain.
7. They're intuitive.
They know when something is wrong, even if you're not saying it out loud. Heart people self-identify as more perceptive -- most likely because they're so attuned to emotions.

8. They're people pleasers.
When studying the two traits, researchers found that heart people tended to score higher in agreeableness than head people. Occasionally, this excessive level of agreeableness may yield to people pleasing. Heart people need extra reminders to look out for themselves and not to yield to the needs of others.
9. They feel ALL the feelings -- and act on them.
Happiness. Sadness. Anger. Heart people feel them all and feel them deeply. While logic may be the answer for some people (and there's nothing wrong with that), heart people consider their emotions a compass.