Representatives of about 170 research organizations will meet with House and Senate offices in Washington, D.C., on Wednesday to urge Congress to invest in the National Institutes of Health for the health and economic security of our nation. The event is called a Rally for Medical Research Hill Day, and the American Heart Association is proud to be involved.
Research has long been a major priority of the American Heart Association. Our organization has invested upwards of $3.5 billion into research, more than any organization outside the federal government. Decade after decade, we have seen how research provides answers where none were available.
Current cuts to the National Institutes of Health's budget will have a devastating impact on the research that could provide new treatments and cures for heart disease and stroke, the No. 1 and No. 4 killers of Americans.
It's my pleasure to turn this space over this week to American Heart Association President Mariell Jessup, M.D., who will be among the volunteers in Washington, D.C., advocating for our cause. Dr. Jessup will detail how important NIH research is to all Americans, especially the growing population of those battling congestive heart failure.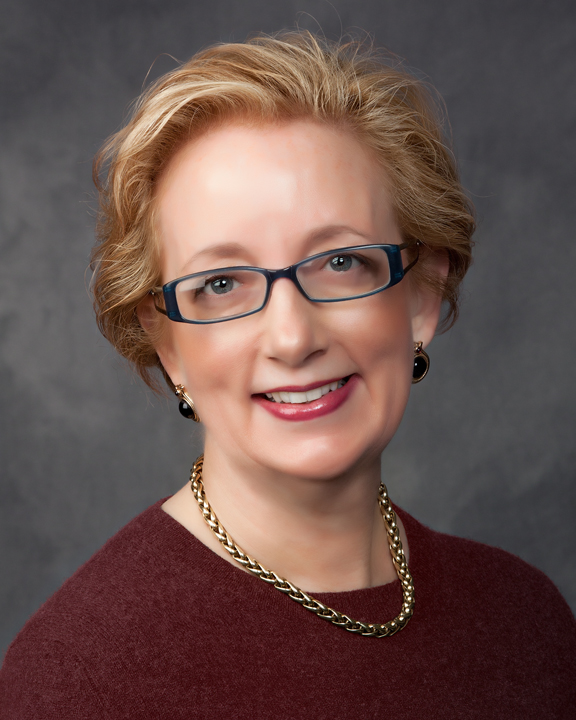 Countless songs, stories and poems pay tribute to the hurt we suffer from a "broken heart." The anguish is all too real for the tens of millions of Americans who've experienced the pain that occurs when a heart truly fails.
My patient, Tony Costanza, is one such person. In 1981, when Tony was 55, he began having trouble breathing. His "huffing and puffing" finally forced him to see a cardiologist. He was diagnosed with congestive heart failure, a life-threatening condition in which a weakened heart can no longer pump oxygen-rich blood through the body. Patients experience fatigue from oxygen deprived muscles and breathing problems from congested lungs filled with the blood backing up behind the weak heart. Tony was put on medication and told to refrain from work and get plenty of rest. He describes the fretful days and sleepless nights that followed as "one of the most frightening periods in my life, where all I heard was my heart pounding hard in my chest."
If current trends continue, there will soon be millions more people like Tony in the United States. A study released this spring by the American Heart Association concluded that the number of people with heart failure is projected to climb 46 percent from 5 million in 2012 to 8 million in 2030 as a consequence of our aging population. The costs to treat these Americans could more than double in the same period, from $31 billion to $70 billion. This would cost every taxpayer $244 annually to care for these patients. What can we as a nation do to help treat and "mend" these "broken" hearts? In my view, the best and only way forward is by finding new ways to treat and prevent heart failure, and this starts with the kinds of medical research funded by the National Institutes of Health (NIH).
U.S. death rates from heart disease have fallen more than 60 percent in the last half-century. As much as two-thirds of this reduction can be traced to research by the NIH that resulted in better treatments and medications, and improved health‐related behaviors. For instance, the NIH paved the way for research into cardiovascular disease in 1948 by launching the Framingham Heart Study. Much of what we know about heart disease and stroke can be traced to this project's examination of three generations of residents in Framingham, Mass. But, as recently reported by The Huffington Post, this famed study has lost $4 million this year because of sequestration cuts. Other long-term heart research studies of large groups, funded by the NIH's National Heart, Lung and Blood Institute (NHLBI), also are in jeopardy of losing critical federal support.
Even innovative research at my own institution, University of Pennsylvania, could be on the chopping block given the recent budget environment. Penn Medicine is well-known for its work in heart failure advances. Our clinicians track more than 6,000 heart failure patients, including Tony, monitoring their heart function, exercise tolerance, and screening for irregular heart rhythms. Last year, our Perelman School of Medicine was selected as one of the regional centers for NHLBI's Heart Failure Clinical Trials Network. This allows Penn faculty to collaborate with researchers around the country in clinical trials and, when appropriate, we include our patients in these trials, providing access to new treatments and therapeutic advances for heart failure.
Tony's experience demonstrates the important role NIH research has played in his struggle with heart failure.
About a year after his diagnosis, Tony participated in a clinical trial at Penn for a drug called a beta blocker. Tony said that treatment "gave me back my life." The drug kept his heart beating at a normal rate, which enabled him to return to work at his construction business. The groundbreaking research that helped us to understand how blood pressure and heart rate are regulated and led to the development of beta blocker drugs was undertaken by two investigators funded by the NIH. These researchers went on to win the Nobel Prize in 2012 for their work.
In 2006, another research advance tipped the scale in Tony's favor. He received an implant called a cardiac resynchronization therapy pacemaker, which coordinates the electrical signal that stimulates the heart to squeeze more efficiently, improving heart function. Again, some of the early research on this device was supported by NIH grants, often in partnership with the American Heart Association and industry.
Today, Tony is a spry 87-year-old who believes he would not be alive without these advances -- which, by extension, means he wouldn't be alive without NIH funding. What he describes as the "miracle of research" allowed him to watch his children grow up and become parents themselves, making him a grateful grandfather, as well as resume his professional and personal pursuits.
So, on Wednesday, when I join fellow volunteers visiting Capitol Hill, this is the message that I will stress to their congressional representatives: Please invest in NIH research so that millions like Tony will have access to the lifesaving treatments that will enable them to live the healthy and happy lives they so deserve.

Mariell Jessup, M.D., is the medical director of the Penn Heart and Vascular Center, and professor of medicine and associate chief-clinical affairs of the cardiovascular division at the University of Pennsylvania School Of Medicine in Philadelphia.
For more by Nancy Brown, click here.
For more on heart health, click here.