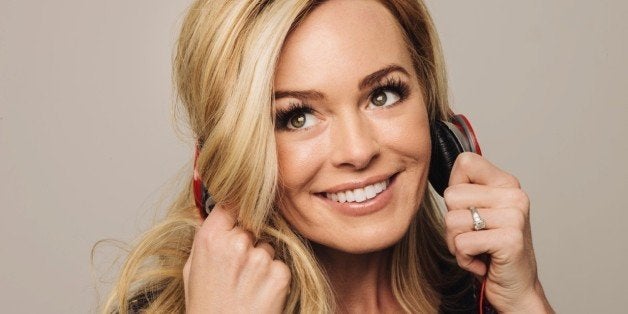 For roughly a decade, Crystal Gornto worked happily in pharmaceutical and medical device sales. The 35-year-old Texan, who is married and a mother to two young boys, loved how demanding the job was. "I enjoyed the challenge," she said. She was making a steady living and, as she put it, "proving myself in a man's world." But she felt something was lacking. "I started to feel like I wanted to use my life to do something more."
Gornto's "aha!" moment was prompted by an online video from Love146, a nonprofit that works to end child trafficking and exploitation. By the time the video ended, she was bawling in front of her computer. It triggered a strong but nebulous desire in her to find her calling, and motivated her to seek out a life coach.
At first, Gornto's sessions with her coach centered on one question. "I spent hours and hours with her really fleshing out, 'Why is it that that ache showed up in my heart specifically around trafficked girls?'" Gornto said. She was struck that so many females, from all walks of life, are blind to their true worth -- thinking they're not smart enough, beautiful enough or successful enough. Gornto wanted to create something tangible to help women see themselves as their best friends see them: "beautiful, strong and whole."
Last fall, Gornto quit her job, liquidated the savings she'd contributed to her 401k and launched "HeartStories,"a resource that aims to help women see their true worth by connecting with their friends on a deeper level.
First up is an app, currently in development, that connects users with 10 of their closest girlfriends or confidants by (among other things) taking a few seconds each day to signal to one another how they're truly doing. The app also provides prompts, centered around a particular virtue or value, meant to foster honest conversation and bolster the friendships studies have shown are essential to good health. If, for example, one week's value is "love," the app might ask a user and her friends, "Where do you feel love in your life today?"
In her own life, Gornto knows the difficulty of maintaining friendships in the face of work demands and family obligations. Earlier in her life, she had prioritized scheduling a regular call with a close high school girlfriend, but as time went on, the habit fizzled. She envisions HeartStories as a tool to remind women of the importance of keeping up those close connections. "The way we can -- very practically -- help one another is to invest in our closest relationships," Gornto said.
Having done the soul-searching that's helped her identify her purpose, Gornto is undertaking the hard work of putting it to use, and is currently trying to raise more money via a crowd-funding campaign to develop the app. Eventually, she hopes to make HeartStories an active online community with workshops aimed at connecting women so they can buoy one another. Gornto also plans to donate a portion of the money generated to help in the fight against sex trafficking.
But if she fails to meet her initial fundraising goals (something she admits to thinking about daily), she has vowed not to quit.
"If you're passionate about [what you're doing], it changes everything. It changes the way you work, every day," Gornto said. "It's not easy; it's really uncomfortable and hard. But it's not about being comfortable. If you're risking and being vulnerable, you're alive. It is so fulfilling."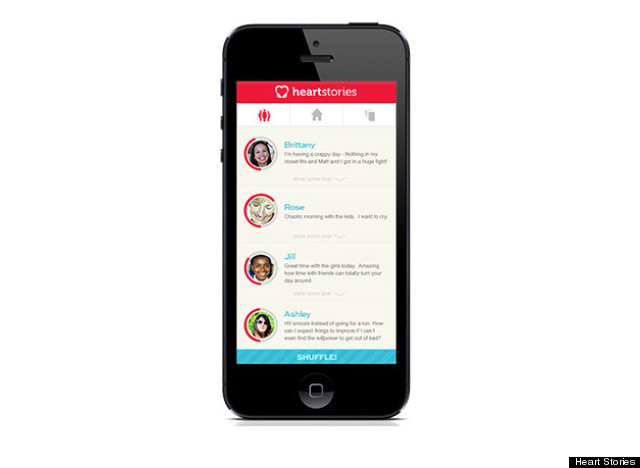 This post is part of a series produced by The Huffington Post highlighting the contributions of Go-Givers -- people who are looking beyond a "Go-Getter" approach to success and redefining success to include the importance of giving back. To nominate a Go-Giver of the Week, email gogiver@huffingtonpost.com.
Calling all HuffPost superfans!
Sign up for membership to become a founding member and help shape HuffPost's next chapter