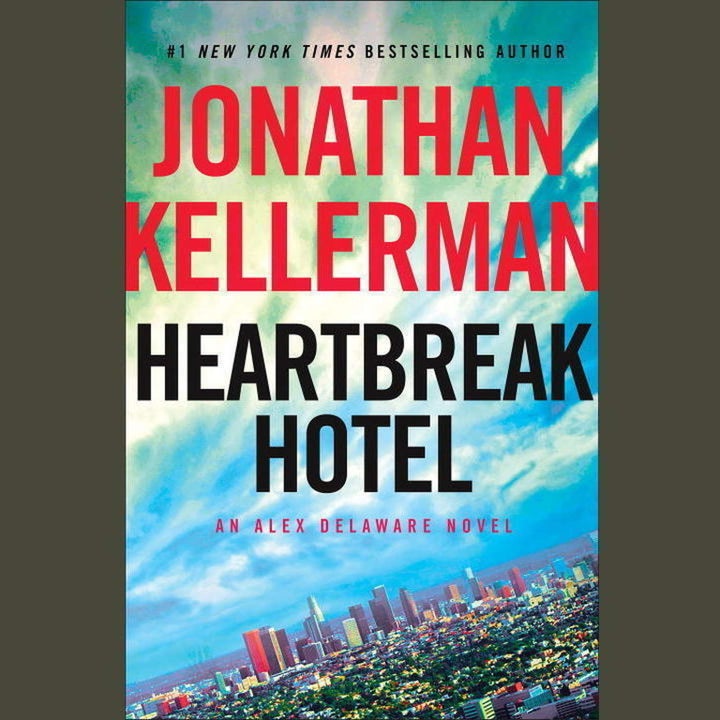 Book Review Jackie K Cooper
HEARTBREAK HOTEL by Jonathan Kellerman
HEARTBREAK HOTEL is the thirty-second Alex Delaware novel Jonathan Kellerman has written. He learned early in his career that child psychologist Delaware and his police investigator buddy Milo Sturgis make a winning team. Over the years there have been good Delaware stories and some that are not as good. HEARTBREAK HOTEL is one of the best.
This novel starts with Alex being contacted by a woman named Thalia Mars. Since he is a child psychologist he rarely takes on adults as clients, and Thalia is very adult. She is ninety nine years old. Still there is something about her that piques Delaware's interest so he agrees to meet with her. Nothing much happens in that meeting but the next day things get a lot more interesting. Delaware gets involved in a murder case that sends him and Milo reeling.
The circumstances of the murder and the body count that follows requires some step by step investigating by Milo, who takes Alex along for the ride and his expertise. It is a painfully slow process for them but due to the writing expertise of Kellerman, it is a fast trip for the reader. Each investigative fact the duo uncovers is another building block in the case against the murderer. Some of the evidence and background information is found by Milo, but a good amount is also found by Alex.
Kellerman is the kind of writer who wants to make sure the reader knows the scenery of the places where the plot develops. He describes what each character is wearing, what they look like, even how they move. Then for good measure he tells you about the furniture in the places where they live or work. He describes the architecture in specifics and doesn't miss a detail when giving you the lay of the land.
Sometimes this attention to detail is a bit too much but Kellerman is so good at describing everything you have to give him a little leeway. In the end it all pays off because as you finish the pages you feel you have seen a movie in your head. Plus you have images of the characters that linger in your mind along with the plot.
In HEARTBREAK HOTEL, Jonathan Kellerman has created another compelling murder mystery. You get the insider's view from Milo Sturgis' vantage point, and the outsider's view from Delaware's. It is one of the best novels Kellerman has written in a couple of years and it renews your faith in his enduring talent.
So make a reservation at HEARTBREAK HOTEL. Check in and check it out.
HEARTBREAK HOTEL is published by Ballantine Books. It contains 368 pages and sells for $28.99.
Jackie K Cooper www.jackiekcooper.com