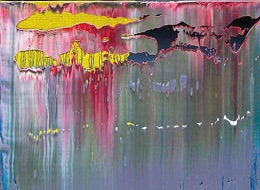 Only recently have I been paying sufficient attention to the Smart Museum on the University of Chicago campus. I don't know if it's me or them that's awoken (probably me), but I'm getting more and more impressed with what I see there.
For any museum to mount two original, innovative and relevant shows in a row is rare. And the Smart, first with Westermann over the summer and now Heartland, opening tonight, has done precisely that.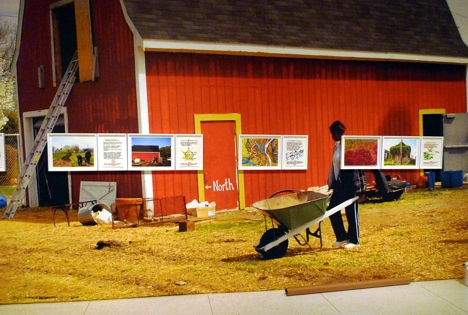 This is a meaty, substantive exhibit exploring the multiple layers of what being in the Heartland means, both from the point of view of those inside the Heartland, and those outside.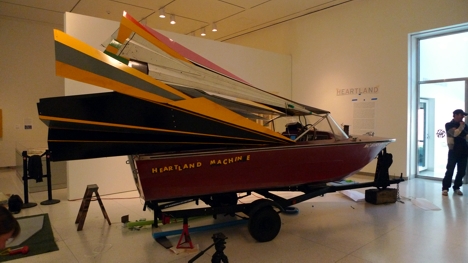 I always enjoy looking at solid work that's new to me. By intent that's what this show presents and accomplishes.
Parenthetically, let me say that I think something is going on here in Chicago. I can't tell yet if it is happening elsewhere or just here. In a recent ArtLetter I wrote about how Madeleine Grynsztejn is redirecting the MCA towards a dialog with Chicago's aesthetics and sensibilities. And now I see the Smart moving similarly. I'm hoping we're seeing the beginning of a new significant way museums function. I'm sure tired of the old one.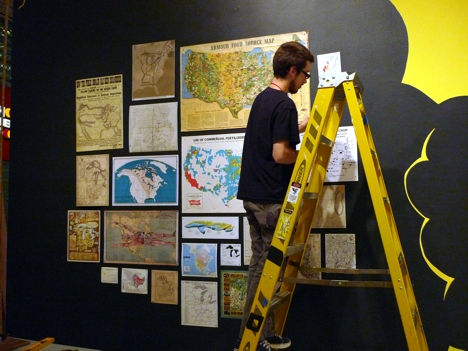 The show was conceived in two parts, and co-curated with the Van Abbemuseum in the Netherlands where a variation of the Heartland exhibit was presented a year ago. That exhibit presented many different artists because a European audience has a different familiarity with the subject. At the Smart, there are but a couple of Chicago artists, whereas in Europe there were more.

I don't believe the curators began with any specific artists in mind but traveled the cities along the Mississippi and its tributaries and took copious notes.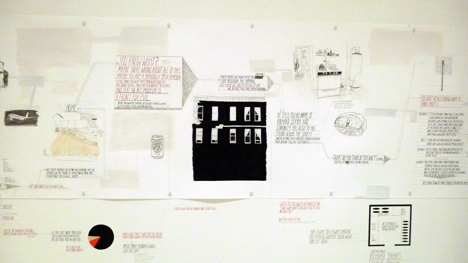 The show that results is diverse, multimedia, often fun, frequently serious and easily worth more than one visit. There's a lot of words in the pieces by Chicagoans Deb Sokolow and Kerry James Marshall, and though I've heard for years about this fabulous body of work Kerry was focusing on I've not seen any evidence until this show. What we see are the story boards for what could be a movie. They're wonderful.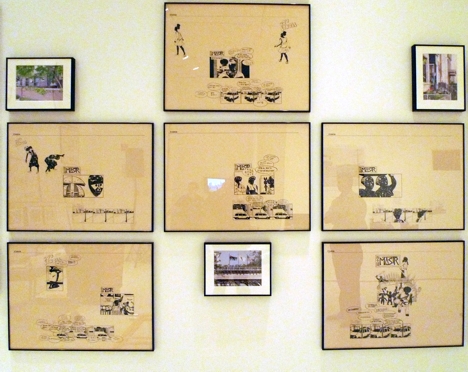 It was great to see Artur Silva, who lives in Indianapolis, where I met him a year ago, though he is from Brazil. Silva's art considers the American public's relationship to capitalism. For his new piece he watched the Oprah show ad nauseam and created a huge banner that plays with the contrast between Oprah's woman-empowering show and the happy-homemaker advertisements that undermine her message.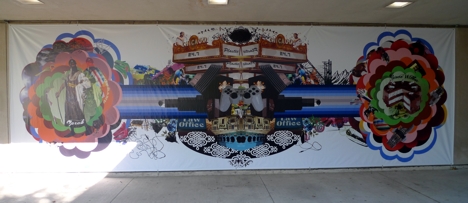 Heartland's opening is tonight, Thursday.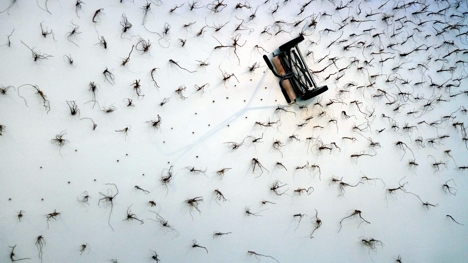 We don't often get a chance to see work by our own Wesley Kimler, (though there is a great and large painting presently at the MCA) unless we stop by his studio, which I did recently and learned that Kimler has a small, hot exhibit of his drawings opening Friday night at Eyeporium Gallery.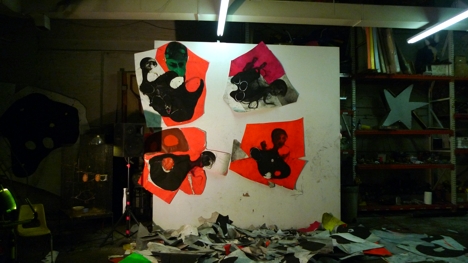 My buddy Richard Polsky has been both a private and public art dealer in the 30 years I've known him. He is honest, ethical and funny. He knows his art cold and has a damned good memory. Of the the very best art books I've read recently is his brand new I Sold Andy Warhol (Too Soon). The stories he relates about his dealings with some of the most self-inflated art poseurs had me laughing out loud. There's even a chapter about Chicago artist Tony Fitzpatrick.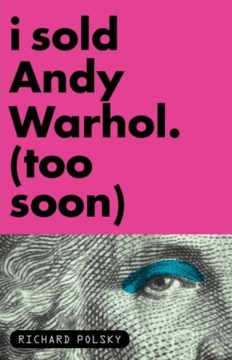 The Constellations show at the MCA closes soon. Seeing it and the Heartland show at the Smart will give you fodder for creative thought for a while.
Let me know what you think is going on.
PS: Greg Knight is retiring after 32 years at the Chicago Cultural Center where he has probably done as much as anyone to bring excellent (and a helluva lot of Chicago) art to us as anyone -- and for free. Greg and the Cultural Center are special. Thank you, Greg, and congratulations.
Related
Popular in the Community