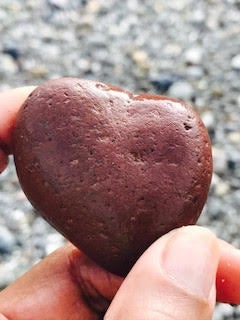 Hey, what if we got back to just loving folks. You remember love, don't you? It seems so hard to tap into authentic love because of the state of our world. The divisiveness that is running rapid in society is staggering. Can we get back on loves course? Love that doesn't see color and proclaims, "Hearts aren't perfect, love is." Can you imagine this?
You know that kind of love that forgives your child for the umpteenth time for disrespecting you, love that allows your neighbors to knock on your door and say, "May I please borrow a cup of sugar?" You smile when you open the door to your home, and you give them that sugar. Or the love you feel as you see your children and or your grandchildren playing in the park while the sun is shining in the sky and their smiles literally take your heart and make it explode on the inside of your chest with joy! It's that feeling you had when you got engaged, and you looked into your partner's eyes and knew they were the one for you. Take some time and just live in these moments, do not allow distractions to steal our precious moments. We should tap into this love today.
Experiencing the everyday devastation of the world can lower our response to show love. We can get bombarded with the negativity of this world and that can make love seems foreign at times. However, we must tap into the vibration of love; it is more powerful than, fear, hate, and disappointment. I believe if we send out the call to love, love will respond. Collectively we can change the vibration of our families, communities, and ultimately the world. I don't know about you, but today I'm choosing to love. The vibration that I am sending to the world is Love, without judgment, assumptions, and expectations.
It seems as if hurting people, differences, and fear are distracting us from nurturing one another. Naturally, water makes grass and trees grow, and the sun causes flowers to bloom, its organic development. As humans, our Creator has granted us the greatest ability to nurture by bringing forth life in this world. We must not lose sight of the Love that is this great privilege. We can impact one person at a time, but we must choose love over fear and difference.
Hearts aren't perfect, Love is!
Do not allow the fear of the unknown or the fear of difference to cause you to fight against love.
Calling all HuffPost superfans!
Sign up for membership to become a founding member and help shape HuffPost's next chapter
This post was published on the now-closed HuffPost Contributor platform. Contributors control their own work and posted freely to our site. If you need to flag this entry as abusive,
send us an email
.