While we are involved with thousands of weddings per year at WeddingMix, it's still not unusual for me to make a personal connection with the brides. Kellie touched a special place in my heart as we were both unsure whether we would be able to walk down the aisle for our weddings.
We shared stories of doctors doubting our symptoms, and the hopes, fears, and doubts wrapped up in such a special day. We shared the relief in finally receiving a diagnosis, even if it was scary, because someone validated that you weren't crazy!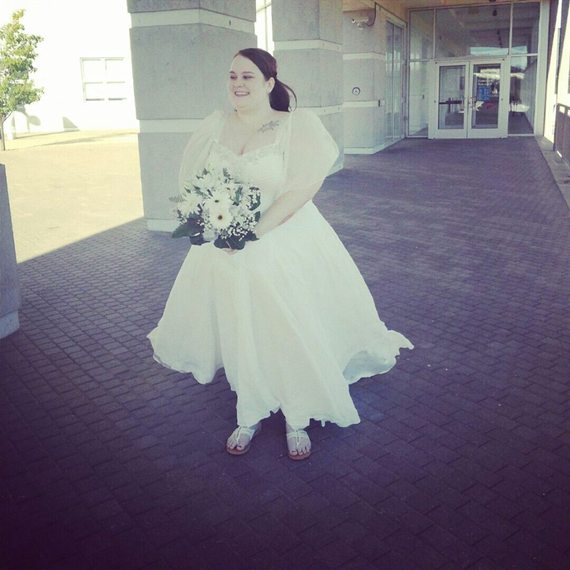 Though Kellie was diagnosed with the rare bone disorder, Ehlers-Danlos Syndrome (EDS), she was elated to get clearance from the doctors to walk down the aisle. EDS is not life-threatening, so as you'll see in their wedding video, she and David were looking forward to many happy years together.
And then came the email from David. Kellie unexpectedly passed away a few months after their wedding from pneumonia. He found it too difficult to look through their wedding video clips and wanted our editors to pick the scenes for him.
What we found was simply beautiful. While Kellie herself appeared in the video, we also found a lot of scenes filmed by her. It was like her personal memento of their big day and how she wanted to remember it forever.