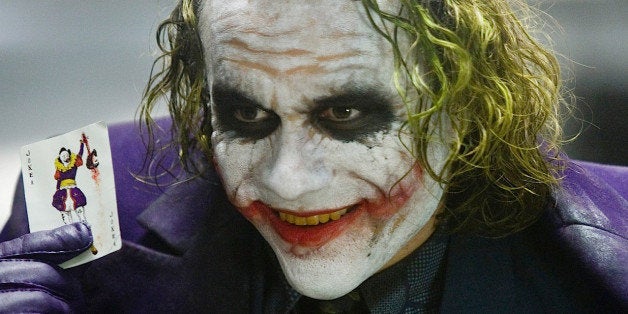 Legendary makeup artist John Caglione Jr. worked closely with Heath Ledger over the course of shooting "The Dark Knight," helping the actor transform into the role that would posthumously win him an Academy Award for Best Supporting Actor.
Caglione had his work cut out for him: Tasked with creating a terrifying Joker that would be distinct from all previous iterations, Caglione had to maintain Christopher Nolan's wishes for the character to be "dirty" and "realistic." The result, we all know by now, is both haunting and iconic.
Saturday, April 4, would have been Ledger's birthday. In his honor, we give you behind-the-scenes stories about his memorable onscreen transformation.
Caglione initially started out trying to make The Joker "very clean" and did some sketches and makeup tests with Ledger, crafting a look that ended up much different than the final face. Increasingly, Ledger and Caglione attempted to degrade the face, but in multiple iterations "it still looked very much like a makeup guy did it." Caglione explained to HuffPost what was going through his head:
As a makeup artist you want it to be perfect, but it had to be imperfect for the character ... And to me it looked like, you know, I would never work again. It was like the worst makeup ever. It was really messed up looking and I just thought, "Oh my god, this could be really terrible for me."
Continuing on, Caglione talked about the early days of when they settled on the rougher look and joked, "There were days when I would look at it and I'd be like, 'Oh, my career is over.'" Of course, the look, which became based around a character who would maybe "sleep in his makeup for a week," ended up working out and Caglione was nominated for an Academy Award.
It should also be noted that the story of Ledger designing the face with department store cosmetics may just be a legend. Caglione said that he "wasn't aware of that" and that Ledger never showed him designs or pictures.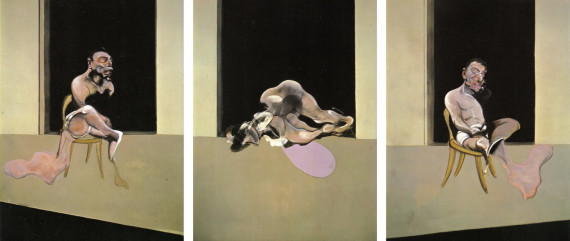 Nolan has expressed a deep interest with Francis Bacon's paintings in the past and in 2013 during a video made by the Tate Museum, Nolan talked in length about how the paintings inspired The Joker's look.
Specifically, one of Bacon's triptychs (seen above) influenced Nolan's vision for The Joker as he was particularly struck by the contrast of the deformed face against the black background.
In the conversation with HuffPost, Caglione also talked about how Nolan used the Bacon paintings to finalize The Joker face. "I remember Chris bringing in a book on Francis Bacon paintings and it was some really great images, really distorted images and that was kind of our bible and we would go off that. That was an inspiration."
While shooting was taking place in Chicago, the makeup trailer ended up being at the top of a hill relative to where "The Dark Knight" was filming at Lower Wacker Drive. Because of the hill, Heath Ledger was able to quickly hop on a skateboard and roll down to set. Caglione said "he'd have his costume and makeup on" and "just fool around" with his skateboard.
Caglione explained that when Ledger wasn't filming a scene, "he was just himself" and "even in the makeup he'd ride his skateboard to set and goof around and smoke cigarettes. It would not be in character." Calgione continued, "You could come up to him and hang out with him with the makeup on and the costume and he was Heath."
The skateboarding might have been part of Ledger's relaxed vibe on set as Caglione said, "he was just so cool and not freaked out by the scope of the film." Caglione -- who has worked with many award-winning actors such as Al Pacino and Johnny Depp -- counted Ledger as one of the greats partly for his ability to relax and not let the intense nature of roles overwhelm him.
"Not only was he relaxed or trying to relax. But he was making other people around him relax. That's really true with these great actors. You relax and you're doing your best," said Caglione.
In a previous interview with Movie Geeks United!, Caglione revealed that Ledger would almost always give big bear hugs to all the makeup artists, actors and other miscellaneous crew members who were there at the beginning and end of his days on set.
"He'd come in and give us big hugs in the morning, that's one thing that always happened," Caglione further told HuffPost. People in the crew could interact with Ledger dressed as The Joker, and they wouldn't get anything remotely close to resembling the villain. "He always was in good humor," said Caglione. "Never lost it or anything like that. Never was mean to anyone. [As] The Joker, being in character."
Much curiosity surrounds what was in Ledger's "Joker Diary," the sort of scrapbook in which Ledger would compile horrific news stories, drawings and other creepy triggers.
Caglione talked how Ledger would use the diary on set, saying that the actor carried it with him "a lot" and it "just helped him put him in a certain place in his head."
Apparently at the end of shooting, Ledger wrote the words, "BYE BYE," over the last page of the diary.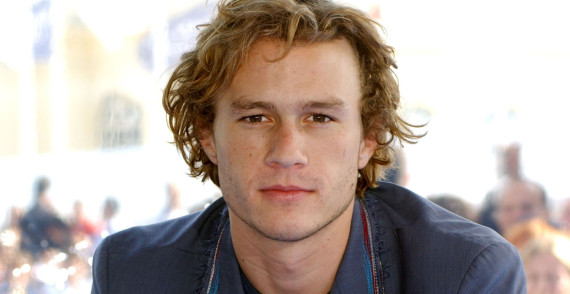 "He made it look easy," said Caglione, who only had great things to say about his interactions with the late actor.
Near the end of the interview, Caglione talked about his admiration of Ledger's ability to stay so cool and calm and friendly throughout filming despite playing the memorably villainous role. Caglione admitted that he was "more of a nervous wreck" than Ledger ever was. "He always was in good humor."
Before You Go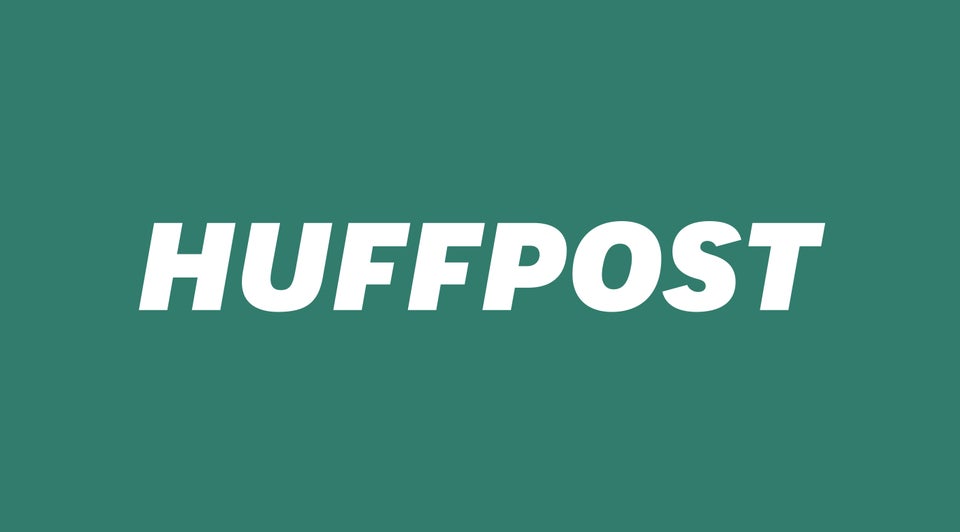 Who Played Batman The Best?
Popular in the Community