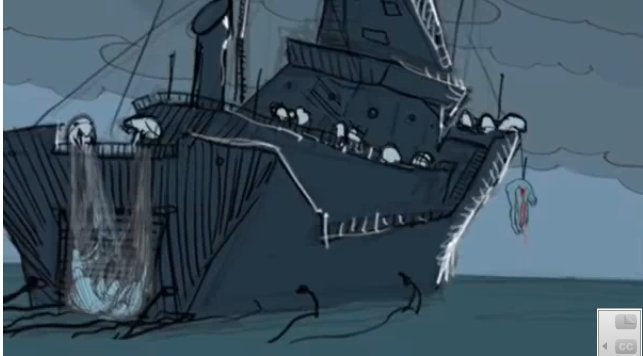 The much-awaited Modest Mouse video for "King Rat" directed by Heath Ledger has been released today. And the video is an incredible look at what would happen if whales hunted humans.
All the proceeds from the iTunes downloads in the first month of release will go to the Sea Shepherd Conservation Society, which works towards protecting and conserving marine life.
Directed by Ledger, with Daniel Auber and Norris Houk in charge of the animation, the video is a "visual plea against the legal commercial whale hunts taking place off the coast of Australia," according to the press release.
Unfortunately, Ledger died before he could ever see the finished product.
Popular in the Community