Republican Jean Stothert on Tuesday was re-elected mayor of Omaha, Nebraska, denying Democrats an opportunity to notch one of their first major wins since President Donald Trump's election in a state now controlled by Republicans at virtually every level of government.
"We will build on the progress achieved by the work of thousands over time ― and lead our city to the great potential that is before us," Stothert, a former nurse, said in her victory speech Tuesday night.
"It is such an exciting time for me to be the leader of the city as your mayor," she added. "The spirit of participation and cooperation between the city, community groups, businesses and individuals is so positive."
Mello encouraged his supporters to continue to stay active in city politics.
"Though the results tonight were not what we all had hoped, I'm incredibly proud and humbled by the movement that all of us here tonight created out of a shared belief that we together could build a better city," he said.
In a fight for control of an increasingly diverse, Democratic-leaning city, Mello tried to take advantage of liberal and moderate voters' dissatisfaction with Trump. He combined rhetorical broadsides against the president's hardline immigration policies, opposition to climate change action and proposed budget cuts with a relentless focus on bread-and-butter local issues like potholes and crime.
In the end, neither national politics nor the status quo in Omaha were enough to turn out the Democrats and independent voters Mello needed to win.
"The tide that exists here is that people are really satisfied with the direction Omaha is going in," Dave Boomer, a Stothert campaign spokesman, told HuffPost earlier Tuesday.
Initially, the national party saw in Mello's candidacy an opportunity to flex its muscles in a conservative state. The Democratic National Committee made a contribution to the Nebraska Democratic Party to help elect Mello, and as part of its "national unity" tour in April held a rally for him at which Sen. Bernie Sanders (I-Vt.) and Rep. Keith Ellison (D-Minn.) spoke.
The DNC's elevation of Mello backfired, however, when it emerged that he was not only anti-abortion personally, but also had a history of supporting abortion restrictions as a state senator. NARAL Pro-Choice America and other reproductive rights groups publicly lashed out at DNC chair Tom Perez for including an abortion rights foe on its national tour, and Daily Kos quickly withdrew its endorsement of Mello.
Mello responded immediately by promising to "never do anything to restrict access to reproductive health care," and campaigned on protecting Planned Parenthood funding in the event of federal cuts.
Still, the incident made Mello the focus of a bitter national debate about how welcoming the Democratic Party should be toward abortion opponents, complicating what would have otherwise been a prime opportunity for him to capitalize on national attention and resources.
"That hurt him. The pro-life groups got engaged and were doing mailings to their members calling into question his commitment to being pro-life," Boomer, the Stothert campaign spokesman, said. "He did that to himself. We didn't really have to do too much on that."
In other ways, Stothert proved a difficult foil in the attempt to nationalize the race. Although she is a Republican, she did not vote for Trump.
Mello had also hoped his record as a champion of immigration rights would bolster turnout for him in Omaha's growing Latino community. Mello's legislative district included parts of South Omaha, where the Latino community is most concentrated.
Key figures in the immigrant rights community credit Mello for leading the fight as state senator to overturn the Nebraska governor's veto of two bills expanding the rights of undocumented immigrants who have earned special dispensation from the federal government since they arrived as children. One law permitted the state to issue driver's licenses to these Deferred Action for Childhood Arrival recipients, while a second legally sanctioned professional licenses for them.
But here, too, Mello had challenges drawing a contrast with Stothert. Stothert sent letters in support of the two pieces of legislation Mello championed. And as part of her courtship of the city's Latino's voters, she set up a satellite campaign office in South Omaha and distributed Spanish-language campaign material.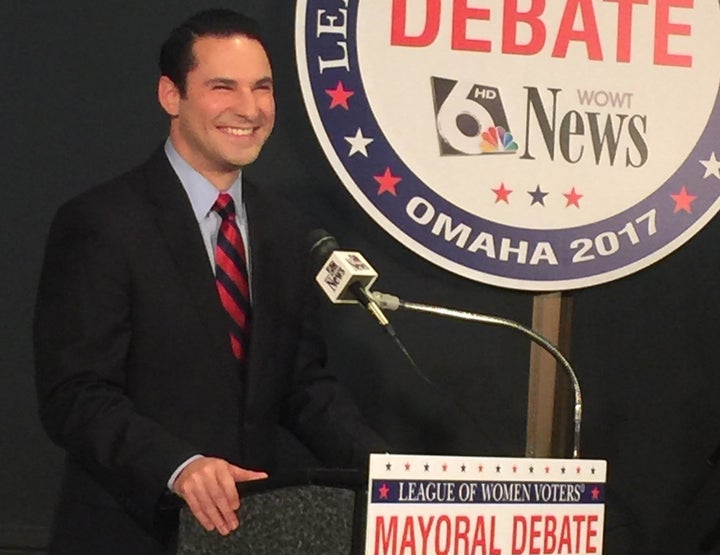 Stothert's victory is in this way, albeit indirectly, a win for the Latino community of Omaha, whose activism propelled Mello to become a champion of immigrant rights in the Nebraska legislature ― and subsequently prompted Stothert to support the legislation protecting undocumented immigrants that Mello had championed.
"She realized the importance to have the Latino vote to win the election," Sergio Sosa, executive director of the Heartland Workers Center, a Latino workers rights group that registers voters, told HuffPost last week. (Sosa does not endorse candidates due to HWC's nonprofit status.)
And Mello's case against the city's performance under Stothert was likely not an easy sell.
Notwithstanding its deep racial segregation and inequality, Omaha is, broadly speaking, not a city that is struggling economically. The city is home to major corporations like Mutual of Omaha, TD Ameritrade, Union Pacific Railroad and of course, Berkshire Hathaway, the massive investment fund founded by billionaire Warren Buffett. The city's unemployment rate was 3.2 percent in March.
Mello was deeply critical of Stothert's handling of the city's pothole problem and attacked her for expanding the city limits westward without commensurate increases in police resources.
The case was rarely clear-cut, however. Under Stothert, police response times on less urgent matters were longer, for example, but response times on the most pressing category of calls were down.
An advertisement Mello aired in which an Omaha paramedic complained that police response times were preventing him and his colleagues from doing their jobs drew the veiled condemnation of the city's popular police commissioner Todd Schmaderer.
Schmaderer was formally neutral in the race. The paramedic featured in the ad is a member of the local firefighters' union, which endorsed Mello.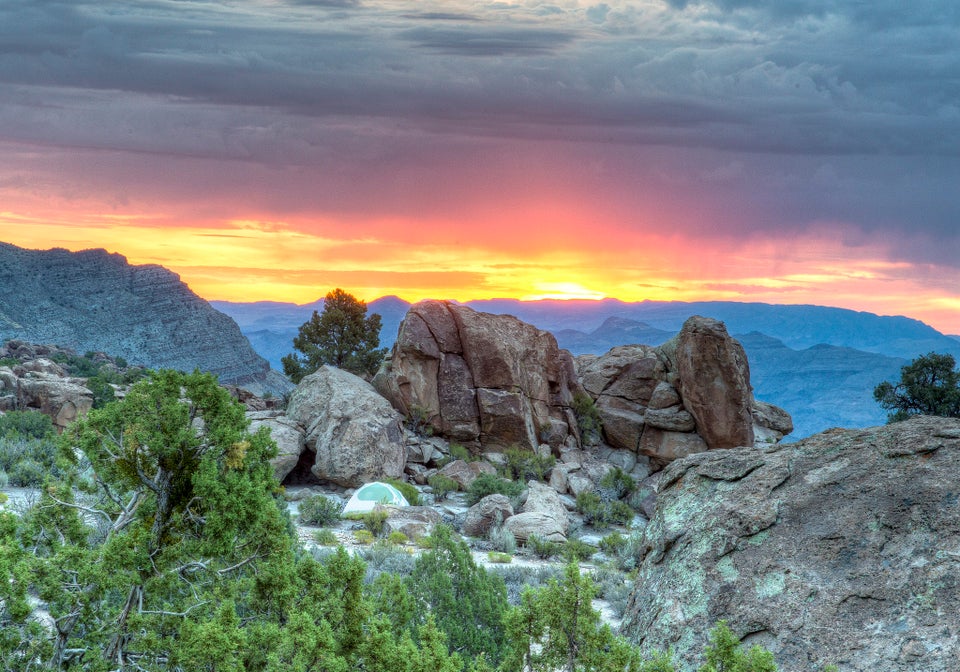 National Monuments Threatened By Donald Trump's Executive Order
Popular in the Community