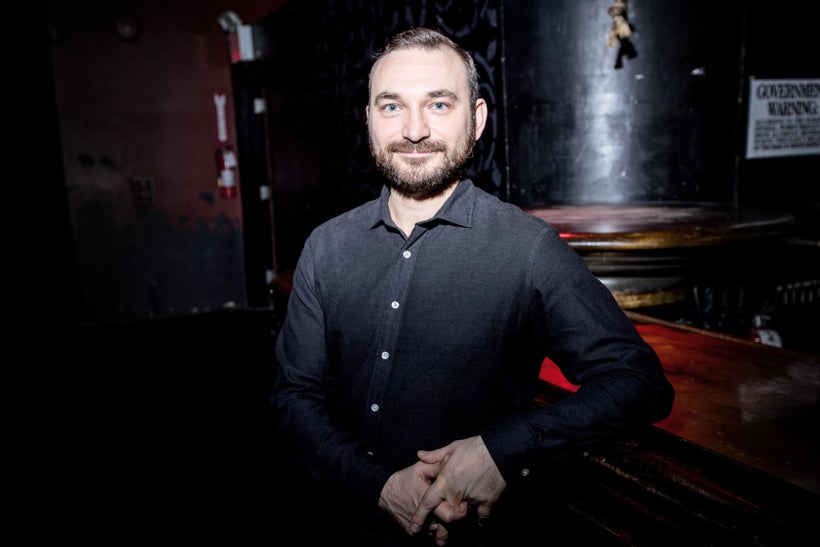 Metallica. Green Day. LCD Soundsystem.
Those were just some of the names that passed through the sacred ground that is known as Webster Hall throughout 2016. The brains behind that masterfully booked operation is Heath Miller. Miller has firmly established himself as one of the key players in the New York nightlife scene. The entrepreneur has over 14 years of marketing and event production experience behind him. His constant hustle finally earned Webster Hall its first nomination for Nightclub of the Year by Pollstar after being open since 1886. The nomination is a gigantic deal because the venue books all of their talent independently. Since 2014, Miller has managed to move Webster Hall from ranking #11 on the Pollstar ticket sales charts to #3 worldwide and #1 in New York City. Before Miller could become the king of New York, he had to prove that he could be a prince in his parent's backyard first.
"What I count as one of the first shows that I booked was basically a show in my parent's backyard. My dad was actually out of the country at the time but I told him and I was planning on doing it and he was okay with it. We didn't get shutdown by the police but the police did show up. They went, 'Well, everything seems fine.' Then they left. All was fine—we got through the night without getting into any trouble," Miller told me with a big laugh. He would learn how to deal with trouble at a different point in his career. "I literally once had a show where lightening struck the building and we lost power early on in the day," Miller recalled. He was able to overcome the chaos and continue down the road of becoming one of the music industry's most influential leaders.
At only 17 years old, Miller was able to have the incredible foresight of booking the Dropkick Murphy's. When asked how that happened, he told me, "With Dropkick it was with an agent named Stormy Shepherd who at the time was booking all the Warped Tour style punk bands and things like that. I don't remember how I initially got into contact with her because it was so long ago now. I did a couple of smaller shows with her and then she asked me about doing that Dropkick show. That was the first time I realized I could make money from doing shows. Up to that point, I was always kind of paying bands and had a couple of bucks left over. I was like, 'Cool, I made some money. Now I can give the band some extra money.'" Miller's goodwill created strong friendships that paid off over the years. The booker had very kind words for longtime friend and musical powerhouse, Jack Antonoff.
"I've known Jack since I was 15 or 16. When he was in his first band—he recorded his demos in my dad's kitchen," Miller said with a glow. He continued, "It's funny. We grew up in the same social circle and we are all friends. We would go to punk rock shows together. It was kind of funny out of all the people from then to now it's like...I remember seeing this transition from Jack being this kid who was in this not so great pop-punk band to Steel Train to FUN to Bleachers. At some point you realize, 'Whoah, this guy has star power. I think eventually he will land in something.' There has been a handful of people over the years where you go, 'I think there is talent there. He might not be at that level yet, but he will be.' He was one of those people. He works really hard and has that underlying spark." Antonoff recently made a deal with Miller to bring his star-studded event to Webster Hall on December 12th in support of LGBTQ rights.
"I also love that Jack is now successful and is in the position to give back. He has chosen such a great cause to work with. The work that he has done with the Ally Coalition is incredible," Miller told me. The Ally Coalition will be hosting their third annual talent show that will feature an impressive lineup including Carly Rae Jepsen and Lena Dunham. "I've been hounding him about this for years. I would be like, 'C'mon Jack. Let's do this at Webster! I'll make it as easy as possible and you will have someone really pushing it for you.' This one will be the biggest one to date," Miller confidently stated. He continued, "I'm really excited for that show. There are so many bands that I have a history with. There are so many artists that have such a history with Webster Hall too. Bleachers. Kesha played here a long, long time ago. Charli XCX did her first big New York City show here. It's going to be really fun. It's going to be a great mix of comedy and music for such a good cause." The upcoming event will be different from most concerts at Webster Hall. Miller said that the talent show will be a seated event. "I think it's going to be 500 seats on the floor and 200 seats on the balcony with some standing room in the back. Jack was adamant with this being a seated event rather than a typical concert. We are on track of raising a lot more money this year than when they did it at New World Stages. It's important to me that we have a packed house for such a special night. I hear we are going to have a lot of surprises that night that I don't even know about," he told me. There is a reason why Heath Miller is on top of the food chain. He knows how to keep people excited and get them to pack a room.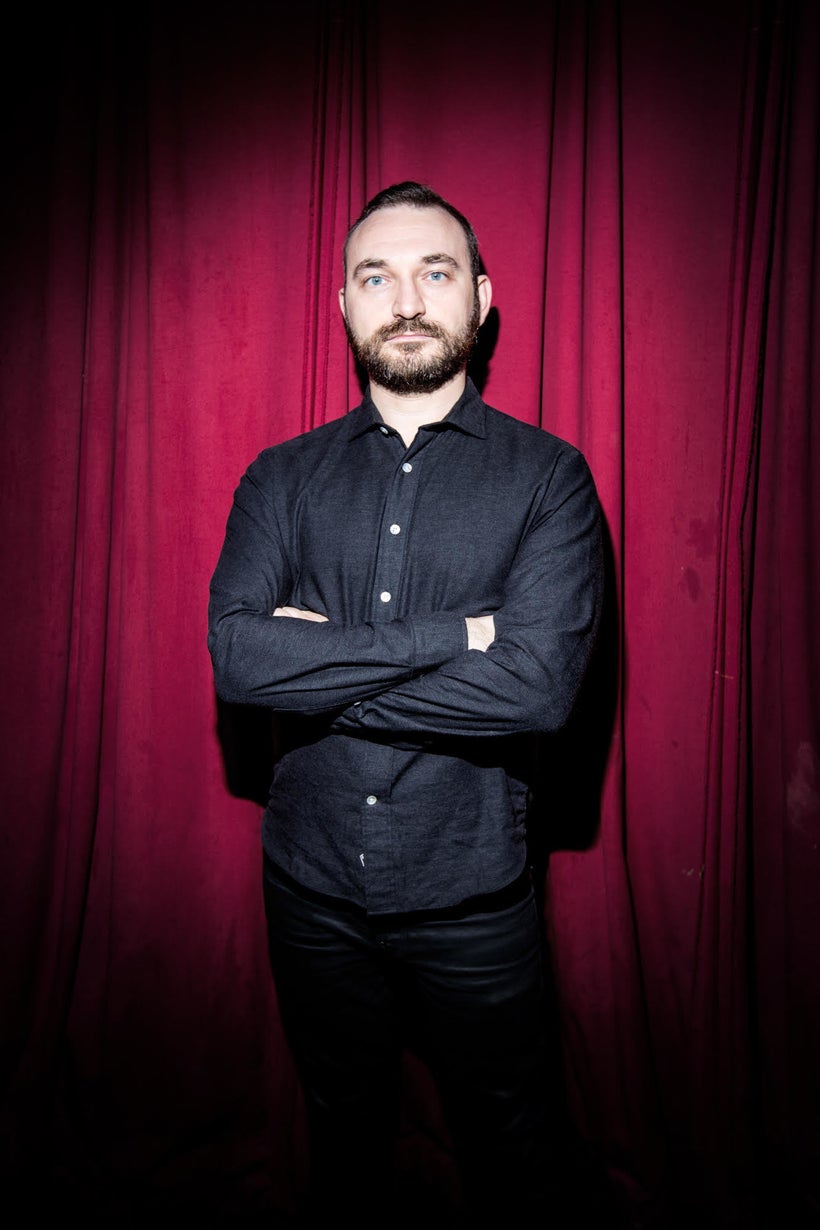 Miller's journey to the main room at Webster Hall started with baby steps. "I initially came into working Webster as an outside promoter and producer for the studio area. The arrangement was to come in, book the studio and book the show," he explained. Miller continued "During that two and a half year period, it gave me the opportunity to prove myself. I learned that if I could handle the pressure with the studio, I could eventually handle booking the main room. We got to that point where the studio was doing a lot better than it was. We started booking the shows in the Marlin Room. We redid the room, the sound system and the stage. The air conditioner was older than me at that point. And then it came time where people felt secure enough with me and my abilities that they didn't renew the contract with Bowery. It was great because we now had a unified platform between all the rooms. It was a really cool opportunity. A lot of time where the band plays the main room, they know so much of the staff here so well. It's not like, 'Hey. Nice to meet you.' It's more like, 'Hey! It's great to be back here!' It makes it that much easier to work with the bands. It's also cool on the flexibility standpoint where if I book a show into the studio or the Marlin Room that clearly has more demand than we all knew about, we could always just move the show into a bigger room without switching the address." Always a business man, Miller knows talent when he sees it.
When asked about which artist that played Webster Hall that he was really proud of, Miller gave a thoughtful answer. "There's so many artists that it's hard to pick. Lindsay Stirling stands out as an artist that has achieved such a huge level of success. We were actually the first venue to do a real ticketed show for her. One of my interns came across her video and showed me it. I went, 'Whoah. This is really cool and different.' Lindsay was able to take the violin and make it fun and accessible. She was able to make people go, 'It's Friday night. I want to go out and see this show with this really cool violinist who can rock out onstage and make it an awesome party.' Within five minutes of putting the tickets on sale, I clearly saw that she had a lot of fans. It sold out so quickly. She ended up getting an agent at the show that night. Now she is headlining SummerStage and places like that. She has taken off since then. She has had such a high level of success. It is incredible to see how far she has come. She remembers me and Webster Hall as the first place where she got her start. We believed in her enough to take a risk and try something different." Miller continues to be a risk-taker who can't say no to booking acts that might catch his attention.
"I focus on trying to serve the entire music community and not just people that would sporadically take the L train here," Miller joked. He continued, "We book a lot of indie, a lot of rock, a lot of electronic and a little bit of hip-hop but I love when we get to do things that are out of the norm. It can be a jazz show or a violinist. Or a Russian show. There's a show I'm working on now with a Chinese artist. It's a great feeling where I can have this place and do so many different things," Miller told me. Being the master of his domain, the exclusive talent buyer at Webster Hall has seen it all. Miller had a variety of different wild stories but one stood out from the pack.
"There's a good crazy and a bad crazy. We got a good crazy vibe where we did this afterparty around All-Star weekend about two years ago. Everyone in hip-hop was here. Nicki Minaj, T.I. and everyone else that you could possibly think of were all on the stage at the same time. I saw Meek Mill come in with this crazy fur coat. It looked like there were 300 people on stage. It probably wasn't but all of the stars were on stage with all of their entourages. We had this crazy hip-hop show and everyone was so well behaved. When Nicki Minaj actually showed up after the rumors of her coming through were floating around and doing this impromptu set, it's like, 'Whoah. This is really cool.' You can't make moments like that up. It was a once in a lifetime experiences." Miller hopes to have another monumental experience by winning the Pollstar Nightclub of the Year award.
Miller has his eyes on the prize. With a prestigious award on the line, the hardworking nightlife expert is letting his big moment sink in. "It took 130 years for Webster Hall to get here. It's nuts. It's such a legendary building. The first Pollstar conference I went to I was about to turn 21. My joke to the people working the event was, 'Thank you for not carding me.' I never thought I would have the opportunity to possibly get on that stage to receive an award. Never at that time did I think I would be booking one of the top venues in the world. It has been such a fun and crazy ride. Getting to book so many acts I never thought I would work with. There's a couple of really exciting shows that I'm working on for 2017 right now. Metallica is going to be a hard one to top but there are a couple that will fall on a similar spectrum. It's going to be so cool," Miller told me.
Calling all HuffPost superfans!
Sign up for membership to become a founding member and help shape HuffPost's next chapter
This post was published on the now-closed HuffPost Contributor platform. Contributors control their own work and posted freely to our site. If you need to flag this entry as abusive,
send us an email
.