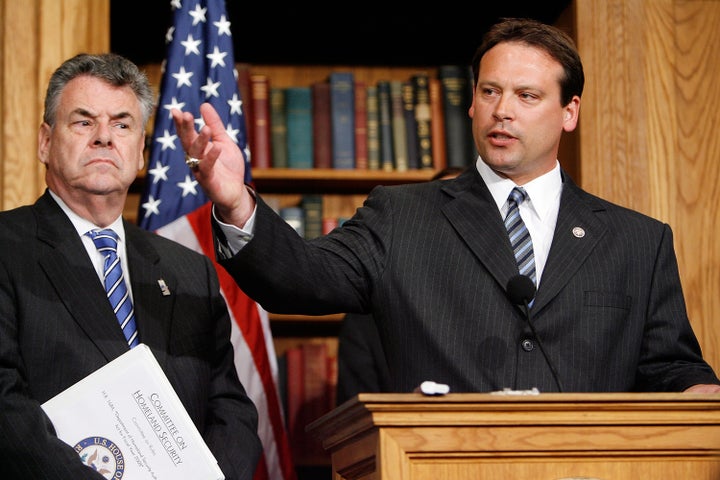 Nancy Pelosi's demotion from Speaker of the House could end up being a few more steps down if Rep. Heath Shuler (D-N.C.) has his way, as reports now suggest that the Blue Dog Democrat will challenge her for the House minority leader position.
"If there's not a viable alternative [to Pelosi] -- like I said all along -- I can go recruit moderate Members to run in swing districts," Shuler said on Thursday. "In that situation, I could do it better than she could, and that's what it's going to take. It's going to take moderate candidates to win back those seats."
Pelosi has not said whether she will pursue the leadership post.
Shuler announced his intention to challenge Pelosi late last month during a debate with his opponent, Jeff Miller, whom he defeated on Tuesday.
"If there is no viable alternative (to Pelosi), I will be running for speaker of the house," Shuler said during that exchange. The top House spot in the Democratic party will now be minority leader following the shift of power.
The Blue Dog was seeking to overcome a supposed proximity to Pelosi and other Democrats to combat an anti-incumbent, anti-Democratic tide in his conservative western North Carolina district, so it was unclear if his words were simply an empty promise as part of politically expedient campaign rhetoric. Now, however, it looks like he's making good on that claim.
So far, Shuler would be the first to announce his plans to seek the minority leader position, but considering the number of Democrats who expressed coolness or outright opposition to the Speaker, more could be on the way.
Represenatative Jason Altmire (Pa.) and Mike McIntyre (N.C.) both directly declared that they wouldn't support Pelosi during their campaigns.