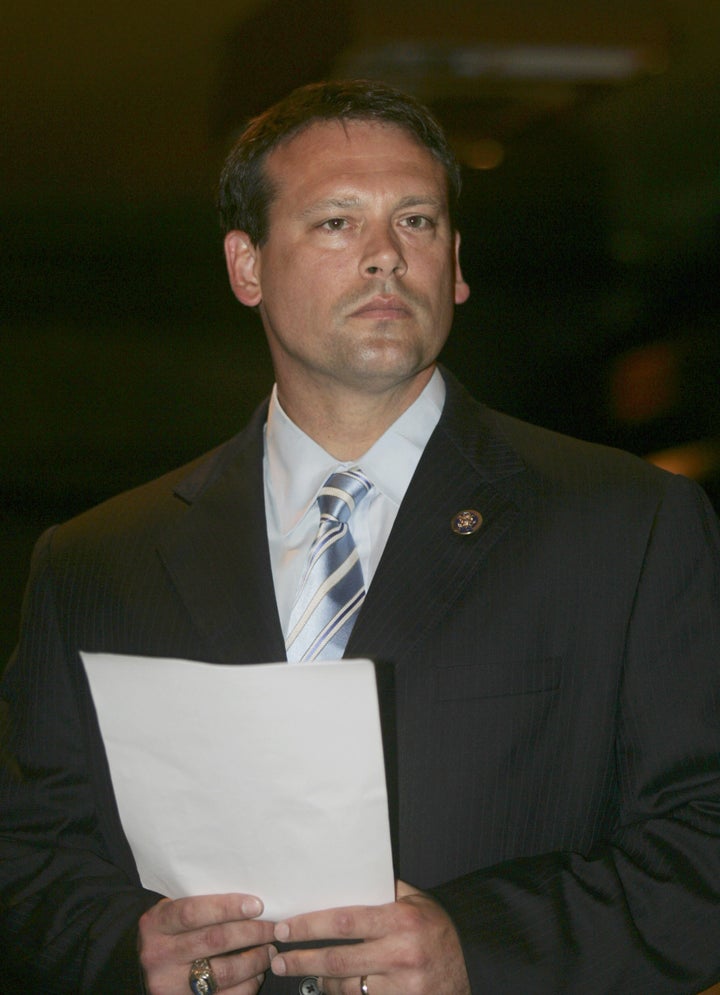 WASHINGTON -- Rep. Heath Shuler (D-N.C.) continued on Sunday to threaten a challenge against Speaker Nancy Pelosi (D-Calif.) should she, as announced, make a play for the post of Minority Leader in the next Congress. But even the North Carolina Democrat acknowledged that his hypothetical bid would be fully quixotic and ultimately fruitless.
"Obviously if she doesn't step aside then I'm fully aware, I'm going to press forward," the former college football star told CNN's State of the Union. "You know, I can add and subtract pretty well. I don't have the numbers to be able to win but I think it's a proven point for moderates and the Democrat party that we have to be a big tent. We have to be all-inclusive. We have to invite everyone into the party. And I don't like the direction in which we are going."
Shuler, who is one of the few Blue Dog members to have survived the 2010 bloodbath, called the idea of another Pelosi term at the helm of the party "unacceptable." But his reasoning was almost purely symbolic. He didn't like the direction the party was heading, he offered, and if Democrats didn't change course, he worried, the lawmakers who were just defeated wouldn't be compelled to attempt to take back their seats.
"We've just come off the largest, devastating loss for the Democratic Party in almost a century and to be able to put Speaker Pelosi as minority leader is truly, it's unacceptable for our party to move our party forward, in a moderate direction to be able to get some of those members of Congress who lost in this 2010 election to get them back available for the 2012 election, we're going to have to go more of a moderate direction and to be able to take the same approach that we have during these last two years is not going to get us where we need to go as a Party."
"We've got to be able to recruit," he added later. We have to go into those moderate areas, those swing districts and be able to get great recruits or get back those members of congress that we lost, be able to have them on the ticket in 2012 to be able to win back the House and I just don't see that path happening if we have her at the top of the leadership."

Popular in the Community