If you'd like to spend your hard-earned money on a shattered gnome statue that contains what looks like Jesus' head on a busty woman's body, a woman in Tennessee wants to talk with you
Heather Andrews, 27, of Lynnville, Tennessee, is selling Pete the Gnome because of unwanted and incessant attention about her misfit lawn ornament. Some say the smaller statue inside the garden gnome is sacrilegious and have told Andrews it will bring bad luck.
She's not worried about demons, but she'd like to regain peace and quiet in her life.
"It's gotten a little more attention than I expected," Andrews told The Huffington Post. "Now I have a variety of emails from people telling me I'm opening the door to demons. It's not a safe thing to have."
The gnome is up for sale on eBay because Andrews worries about people who believe the statue is demonic.
"People want to come see it and I don't want people I don't know showing up at my door," she explained.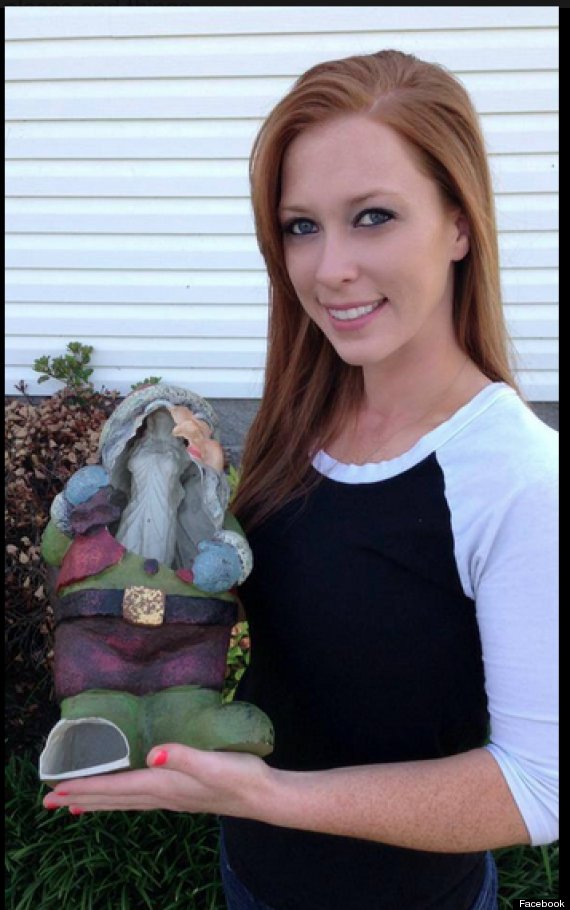 Andrews discovered the bizarre figure shortly before Memorial Day when she cracked open the statue while taking it out of her car.
It was a gift from a childhood friend, Jillian Pozz, who's been giving her gnomes for years as a gag. The statue was made in China and purchased at a nearby Target for $19.99.
No one knows how the busty Jesus got inside, but the story was reported all over the world.
A little media attention was fun for Andrews, but too much drove her crazy.
"A church in Oklahoma called me and said the statue was a sign of Jonah coming back," she said. "Plus, someone who thinks it's a demon will try to do something to it."
To rid herself of the attention the statue is for sale on eBay. The auction ends June 9 and the high bid on Wednesday evening was $63.01.
"I'll take even that," she told The Huffington Post.
Andrews says she knew the gnome nuttiness had gone too far when people called her at her place of work.
"I'm an office manager and someone would be calling me about Pete right while my boss was standing there," she lamented.
Andrews says Pozzi, her friend, isn't insulted that her gift is being sold to the highest bidder.
"She's a shy person so she's just like, 'Get rid of it!'" Andrews said.
Andrews has promised to share whatever she makes from the sale with Pozzi -- with a catch.
"I'm putting her share of the money inside a gnome," she said.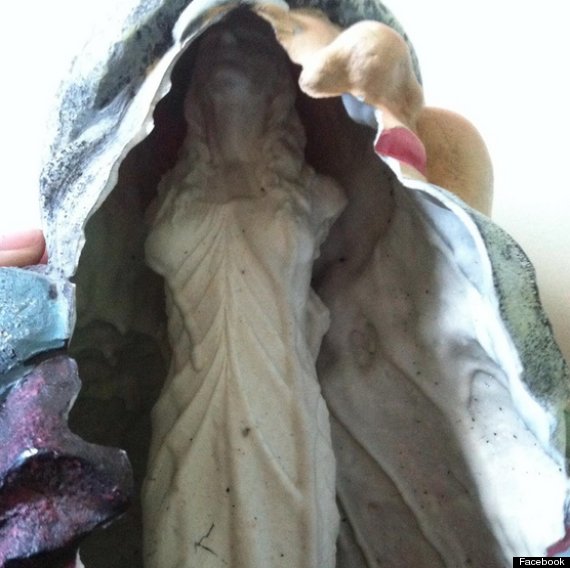 Calling all HuffPost superfans!
Sign up for membership to become a founding member and help shape HuffPost's next chapter
BEFORE YOU GO
PHOTO GALLERY
Sacred Sightings?