Here's an art project that would simultaneously dazzle and horrify your childhood self. Canadian artist Heather Benning transformed an abandoned 1960s farmhouse into a life-size dollhouse, and then, six years later, she burned the whole thing down.
Benning discovered the idle Saskatchewan farmhouse in 2005. "I was inspired by the building itself -- It had a doll's house layout," Benning told Canadian Art. "Also its location. It was standing alone, seemingly in the middle of nowhere with very few trees, and just the occasional pumpjack and oil-truck activity."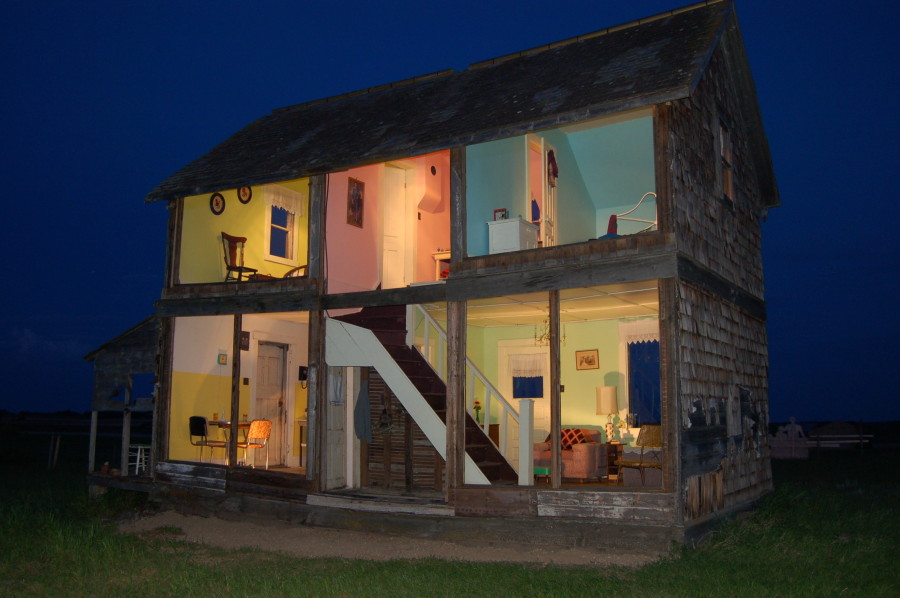 "The Dollhouse: Kitchen Reflection #3" 2007
She spent all of 18 months transforming and refurbishing the neglected abode, re-shingling the roof and replacing the furniture until it resembled how it (probably) looked in 1968, the year it was abandoned. For the final touch, Benning removed the house's north wall and replaced it with plexi-glass, effectively creating the eeriest dollhouse we could possibly imagine.
The house dwelled in two time periods simultaneously -- the pristine insides molded to 1960s perfection, the exterior giving way to the ruinous effects of time. The juxtaposition of the immaculate interior and decaying exterior simulated a child's mind while playing pretend, regardless of what's going on outside the walls of his or her imagination.
But over time, the dollhouse succumbed to the effects of time's passing. "The landscape surrounding the house, especially in later years of the project's existence, changed rapidly," the artist explained. "More and more pumps showed up, more and more oil activity and increased traffic... So it was an obvious juxtaposition of what the prairie once was and what it is becoming --going from quaint, homely and silent into extensive oil activity, agribusiness, and the noise created from such activities."
As the dollhouse began to reveal its age, its foundation became unsound. Benning, predicting this moment would come, set fire to the house in 2013, destroying the home for good. "I try to communicate a remembrance for that moment of flux/change," Benning said in an email to The Huffington Post. "The work celebrates and mourns transitions and instability, as we continue to abandon home in search for gain."
See a selection of photographs detailing Benning's work below. "Field Doll & Death of The Dollhouse" will be on view at the John Michael Kohler Arts Center in Wisconsin beginning on September 14.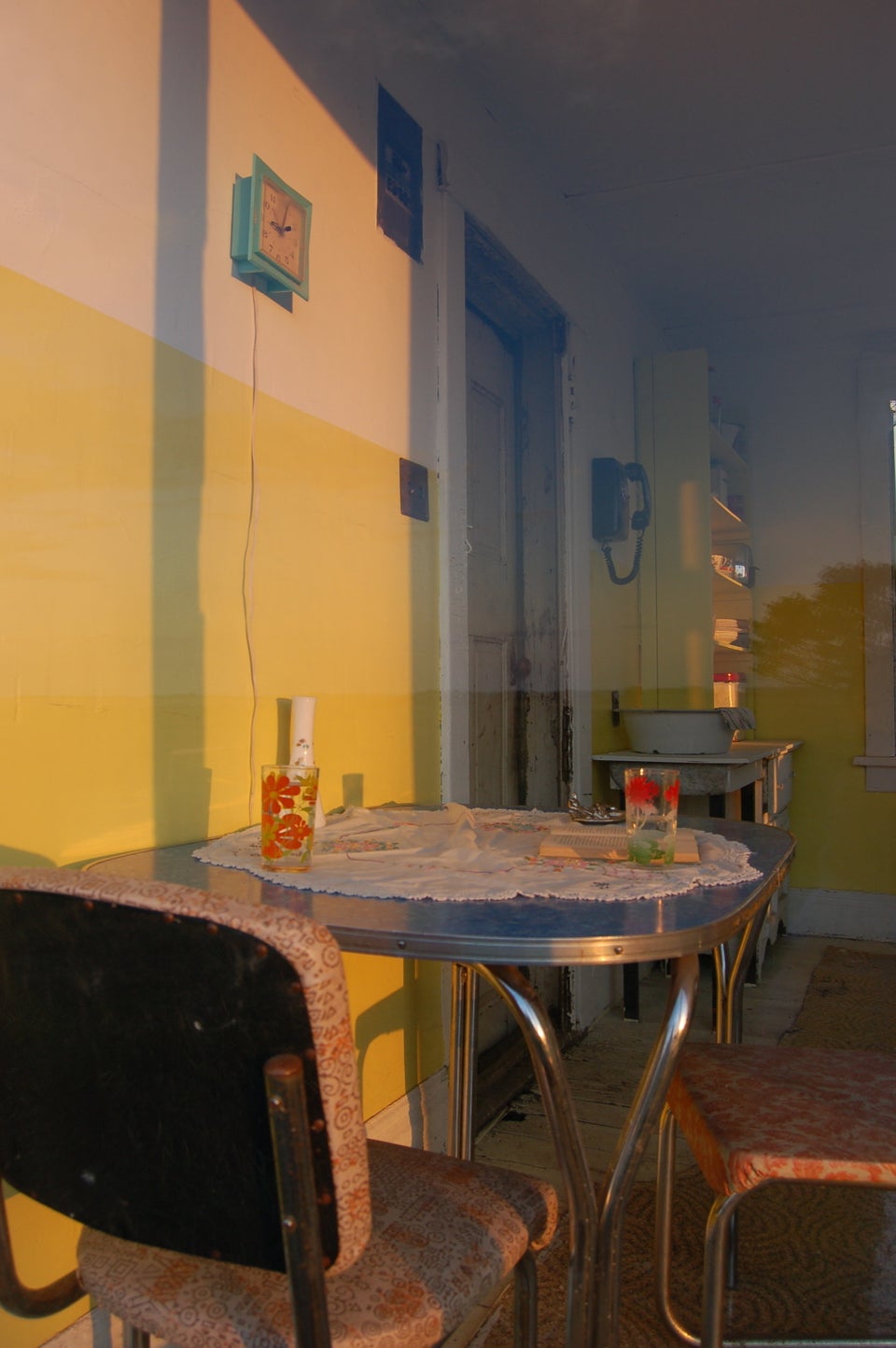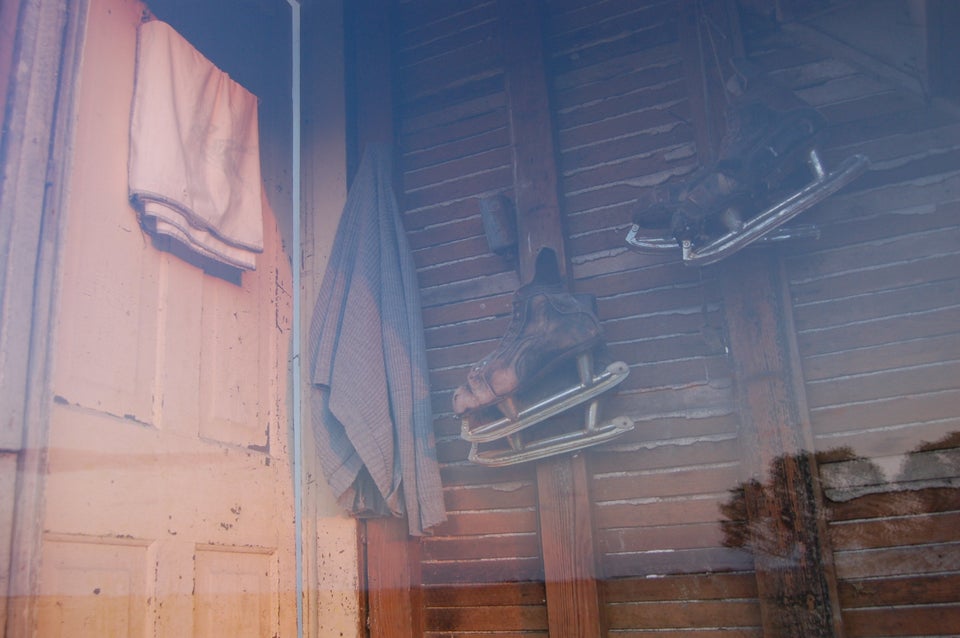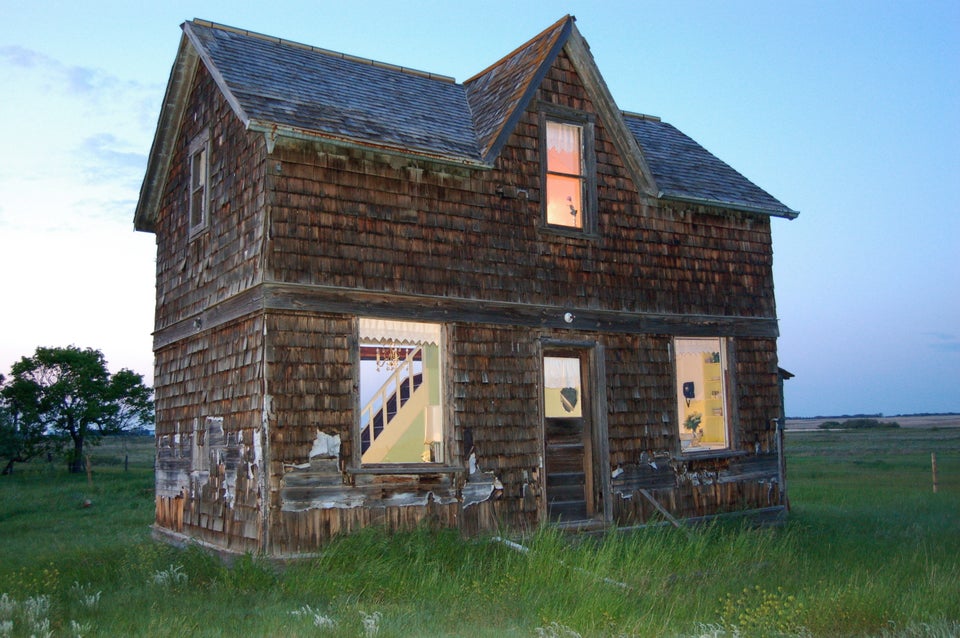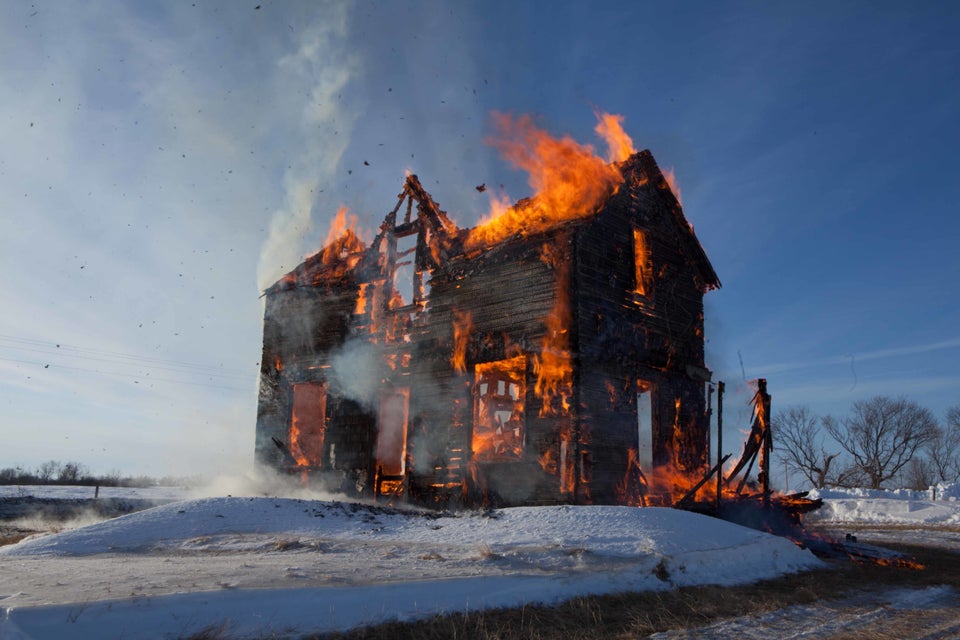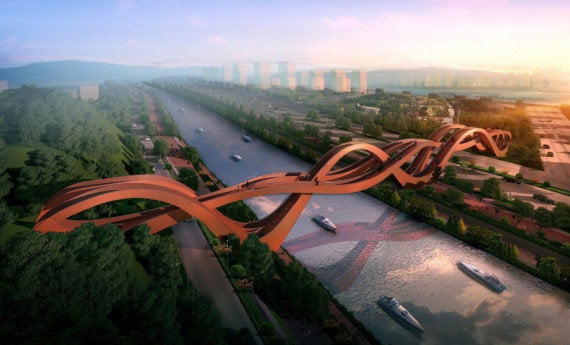 Architecture Of The Future
Popular in the Community