Superlative singer-songwriter Heather Maloney not only dares to confront her fears but also commit them to memory by making her past the subject of a tremendously touching new song and the music video that premieres today (Jan. 11) at HuffPost. Sometimes, home is where the art is.
"Let Me Stay" is the breathtaking track that kicks off Just Enough Sun, the profoundly personal six-song EP coming out on Signature Sounds that heralds Maloney's recording return after a three-year absence.
With stylistic leanings toward folk heroes Joni Mitchell and Bob Dylan, Maloney's gentle, melodic voice and poignant, captivating lyrics are on full display here, starting with the startling song about going back home.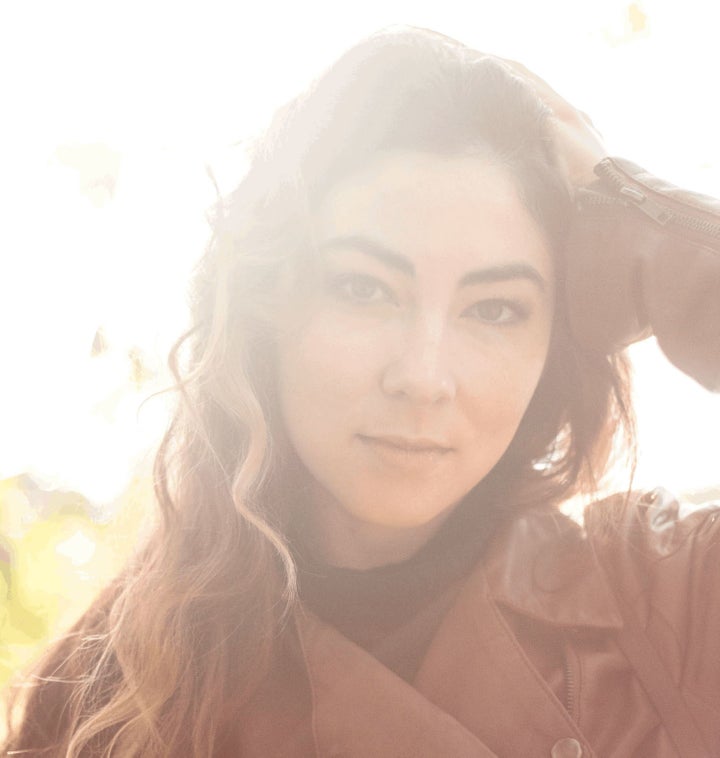 Returning to Hamburg, N.J., where her mom Kalo still lives, Maloney's experiences of love, loss, yearning and learning poured out of her heart and soul. They found their way into the song that Maloney wrote and the video that she directed.
While some new scenes of Maloney were shot in the woods near her home in Northampton, Mass., she admitted it was "extremely emotional" to edit on her couch the video that included home-movie footage taken from digital files her mother had converted from old VHS tapes.
"I'd never made a music video, so it was an adventure to make it, and I know a professional could have done something much more slick ... but it felt right to make this one for myself," said Maloney, who answered a series of email questions for this article that accompanies the video premiere.
Watch it now, then continue reading to discover more about the song, the video and the EP that includes outstanding originals such as "Bullseye" and her powerful cover of Dylan's "A Hard Rain's A-Gonna Fall."
The theme of "Let Me Stay," may be relatable to many, but certainly can lend itself to a variety of interpretations based on one's own experiences.
What do most adults fear the most about going back to their childhood home? Is revisiting the past just too much to handle? Does it dredge up awful memories of a shattered past? Or harken back to wonderful times — spent with an idyllic family — that are impossible to match in this day and age when just thinking about the reality of mad men running amok sends chills down your spine?
While becoming one of the formidable artists on Signature Sounds' roster with her self-titled debut record for the label in 2013, which was No. 3 on my list of top albums that year, followed by the marvelous Making Me Break in 2015, Maloney has lived in Northampton. But she isn't afraid to experience feelings of nostalgia and melancholia with another trip to northern New Jersey.
"Every time I return home [when] my mom has done something different with the place, some evidence of my childhood goes into a box and something new and shiny takes it's place. It's selfish, but hey, we all sometimes dig our heels in a bit deeper when change comes, right??" shared Maloney, who noticed a new coat of "some shade of white" paint in a house that's "tranquil and cozy and filled with [mom's] artwork and photos of us kids" during her most recent stay over the holidays.
Maloney, who co-produced Just Enough Sun with frequent collaborator and accompanist Ryan Hommel, wrote "Let Me Stay" on a fall morning the day after returning to her mom's house, which is officially an empty nest now that big sister's younger brother has moved out of what was once her bedroom.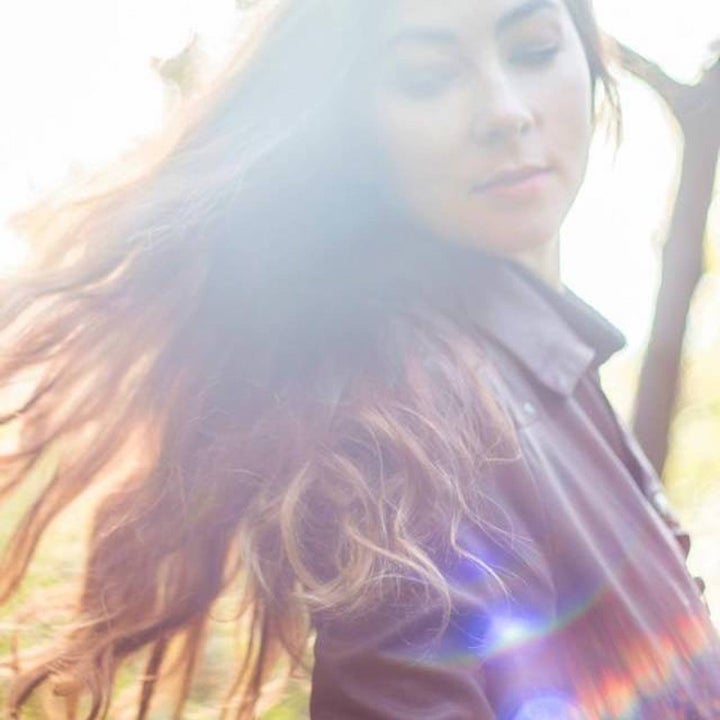 "My mom made his room into the guest room," Maloney said. "I slept in that room on my first visit back. I must have had childhood memories filling up my dreams all night that night because I woke up to an absolute flood of memories.
"I remembered what the room looked like when it was mine. … I remembered every color it had been, the furniture that'd moved in and out and around it over the years, every poster that had been tacked up and then pulled down, and I even remembered the patterns of the glow-in-the-dark stars we'd stuck to the ceiling. Pets that we'd loved and cuddled in that room that are now long gone, games we'd played, fights, make-ups, messes, clean-ups, interactions, our family history ... so much of this came flooding back to me and I was moved to tears.
"I was overcome with the urge to write it all down and savor it a bit before it passed, and maybe just to drag my feet for a bit before I had to leave (and I did). I noticed my mom had her old guitar [the Alvarez she references in the lyrics] propped up in the corner of the room, so I grabbed it, and the song just spilled out between tears. It was one of the more cathartic songs I've ever experienced writing."
Most of the vintage footage Maloney used was shot before her parents divorced, when she was only 6.
"So I'd be trying to focus on editing but I kept stopping to study the young versions of my mom and dad, new parents in a house they fixed up themselves, chasing us around and doing their best to make our world a good one," Maloney added. "I kept pausing to cry/laugh/reflect/wonder. I came out of it with a greater appreciation for both of them, as I'm just now the age they were in those videos."
Maloney, who turned 32 in December, wasn't "entirely sure" why she chose that particular footage, saying, "I went with my gut on that. If I psychoanalyze myself a little here, I'd say that I chose it because we were all on the precipice of a great change (divorce) in those videos, and the song itself is about change, honoring the past and hopefully embracing the future, however strange and uncertain it feels."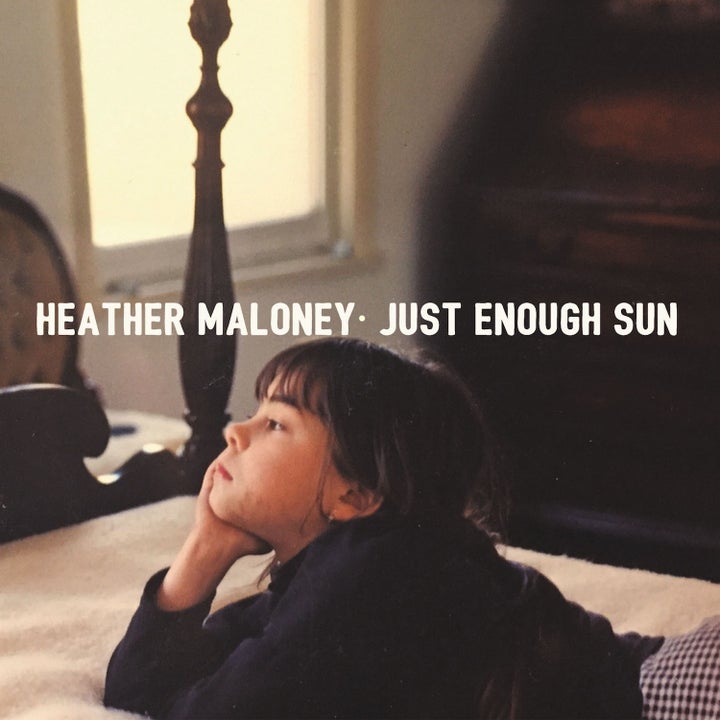 BONUS ROUND: A FEW MORE QUESTIONS FOR HEATHER MALONEY
1. Tell me about the album cover (above) for Just Enough Sun. When did your mom take the photo and what were the circumstances?
Heather Maloney: "My mom took that photo in her bedroom in the first house we'd moved into right after the divorce. It may have even been within six months of the split. Mom was going back to college for a higher degree and taking art classes, so she took a lot of photos around then, working on her understanding of light and composition. I remember feeling lonely. I wasn't quick to adjust to my dad and my brothers being absent from my daily life, and I wasn't quick to make friends in my new school. I think that in that photo she took captured how I felt in the face of all of that change."
2. The press release indicates this EP is the "most cathartic set of music" you have ever made. What can you share about that?
Heather Maloney: "It really was. From the writing to the recording of these songs, I spent less time editing/judging/analyzing them and more time stepping out of their way, letting them be wild. I enjoyed the process more than I ever have for this reason. It was total therapy. 2017 was the year of demons rearing their ugly heads, for me personally and for, well, a lot of us, it seems. I know we are all facing some ugly things, head on, that we haven't fully faced before. And it's messy. There is crying and screaming and breakthrough and relief. And love. And all of that went into the EP for me."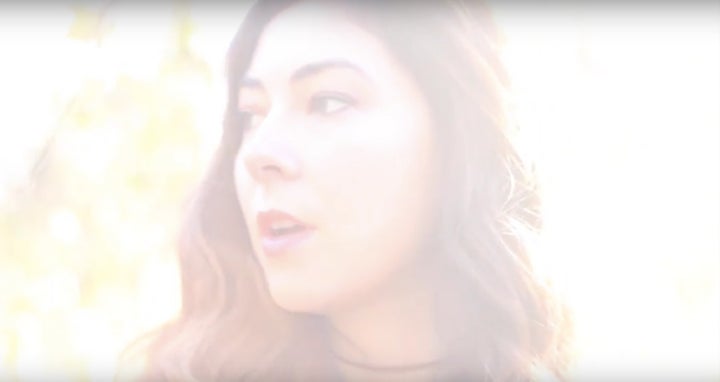 3. Congrats on "Bullseye," which is truly and incredibly romantic. Obviously, it's a love song that hopefully you will enjoy performing forever, but I was totally surprised and moved by the instrumental interlude in the middle. How did that work itself into the song? If you are in a relationship now, how's it going?
Heather Maloney: "Though the EP in general feels unrestrained to me, I actually wrote 'Bullseye' as a practice in songwriting restraint. I tried to stick to one analogy (archery), and one subject (love).
"The narrator in the song to me is sort of relentless in a quest to love someone, even though they're emotionally far away and preoccupied with the it's-all-pointless-anyway feeling. In the end of the song, the narrator cites a parable where a Zen master very carefully shoots an arrow into the sea and declares it a 'Bullseye.' In this, they are saying that there isn't a specific point, but that EVERYTHING is the point, so why not throw yourself into life fully, fall in love, let go, do the dance?
"I didn't write this song about a particular person. In fact, every time I sing it, it changes; sometimes I'm the arrow and sometimes I'm the bow. I've even thought of myself as the narrator and my worst 'enemy' as the character who I'm going to love relentlessly, however far away they are from me (in my values).
"As for my relationship, I've noticed that I've become more private as social media gets more prevalent ... so I'm sorry for not sharing more. … I'll say that I've recently celebrated five years with my boyfriend, and we're very happy living a full and free life as an artist and a musician. :)
"The instrumental interlude in the middle of the song had just been a couple of guitars for the past year (myself and my duo-bandmate, Ryan Hommel).
"Ryan took the reins as lead producer on the EP, and he's the one responsible for lifting the song into new places in the studio. We had an incredible violinist, Bobby Hawk, come in and record those soaring string parts. It was magic."
4. Finally, kudos to you for a very powerful version of "A Hard Rain's A-Gonna Fall." What prompted you to record it at this time? Do you often play it live? Have you heard Laura Marling's recent version?
Heather Maloney: "I JUST heard Laura Marling's version (which I love, of course, because I love her and everything she does). What timing, huh? It's all about the timing, I guess. These are some intense times, and I personally find myself looking back to my folk heroes who wrote about changes that started to come but didn't take root. I feel that we're the generations that have to usher in those changes, more fully this time so they take root in ways they didn't come close to before. The oppressors are getting louder, but so are the oppressed. Those who've been oppressed in the name of their skin color, race, sex, sexual-orientation, religion, class (etc.) are organizing and resisting, and I don't see that stopping until change comes. Change is a comin'. A hard rain's a-gonna fall. That's what this song means to me and that's why I wanted to record it.
"Ryan and I have composed a raucous version of the song to play live (we've been playing it since early December). The audience sings the choruses with us and we generally end the song a bit breathless and lighter-feeling than before."
5. Having discussed in our first interview in 2013 the effect Bob Dylan's songwriting has had on you, how much added pressure do you place on yourself when performing such an iconic Dylan song compared with other artists you cover?
Heather Maloney: "My goodness, if his writing wasn't so enthralling, maybe I'd be more nervous about the burden of doing such a folk hero justice, but luckily I'm too wrapped up in the writing to be too nervous about that. Remembering ALL the lyrics (there are, like, 100 in 'A Hard Rain') on the other hand … THAT can make me sweat :) "
Michael Bialas is a journalist and photographer who enjoys writing about entertainment and sports for a number of online publications, including HuffPost and No Depression. Follow him on Twitter: @mjbialas
HEATHER MALONEY'S JUST ENOUGH SUN RELEASE TOUR
Additional dates through the Northeast, West Coast, Midwest and Southeast are planned followed by preparations in late 2018 to make a full-length album.
1/12 - Brattleboro, VT - The Stone Church - http://bit.ly/2DddYHV
1/13 - Cambridge, MA - Club Passim - http://bit.ly/2CXWVNr
1/18 - Newtown Square, PA - Burlap & Bean - http://bit.ly/2CVbO2d
1/19 - Richmond, VA - The Tin Pan - http://bit.ly/2Fo5GxR
1/20 - Vienna, VA - Barns of Wolf Trap - http://bit.ly/2CYhZTT
1/22 - Charleston, WV - TBA
1/23 - Knoxville, TN - WDVX Blue Plate Special - http://bit.ly/2CMddES
1/23 - Knoxville, TN - Red Shed Show - Comment for info
1/24 - Awendaw, SC - Awendaw Green - http://bit.ly/2Fjb19D
1/26 - Hillsborough, NC - Private Show
1/27 - Asheville, NC - Isis Music Hall - http://bit.ly/2mdve83
1/28 - Charlotte, NC - The Evening Muse - http://ticketf.ly/2BGWJRB
2/15-2/17 - Kansas City, MO - Folk Alliance - http://www.folk.org/
2/18 - Tampa, FL - Whigfest Music & Arts Festival - http://bit.ly/2Fo8b3d
2/21 - St. Augustine, FL - Cafe Eleven - http://bit.ly/2qMsqo1
2/22 - Sarasota, FL - Fogartyville Community Arts Center - http://bit.ly/2DerT0l
5/11 - Marblehead, MA - Me & Thee Coffeehouse - http://bit.ly/2mdnGSF
5/12 - Saratoga Springs, NY - Caffe Lena
Related
Popular in the Community