Contemporary women artists have imagined a myriad of ways to explore themes of femininity, identity, representation, violence, sexuality and body love, wrapping the issues up in every medium from paint to performance. One of our favorite methods is feminist embroidery, a practice that transforms traditional craft into radical activism. With the thread of a needle, textile artists use the historically delicate nature of "women's work" to spread empowering messages and challenge questionable social phenomena.
Heather Marie Scholl is one such artist, and her latest project, "Sometimes It's Hard To Be A Woman," addresses the reality of "relationship violence," or "the very common experience of entering romantic relationships that are emotionally damaging." Channeling the great Tammy Wynette ("Stand By Your Man"), Scholl contemplates how gender affects these relationships through fabric and embroidery.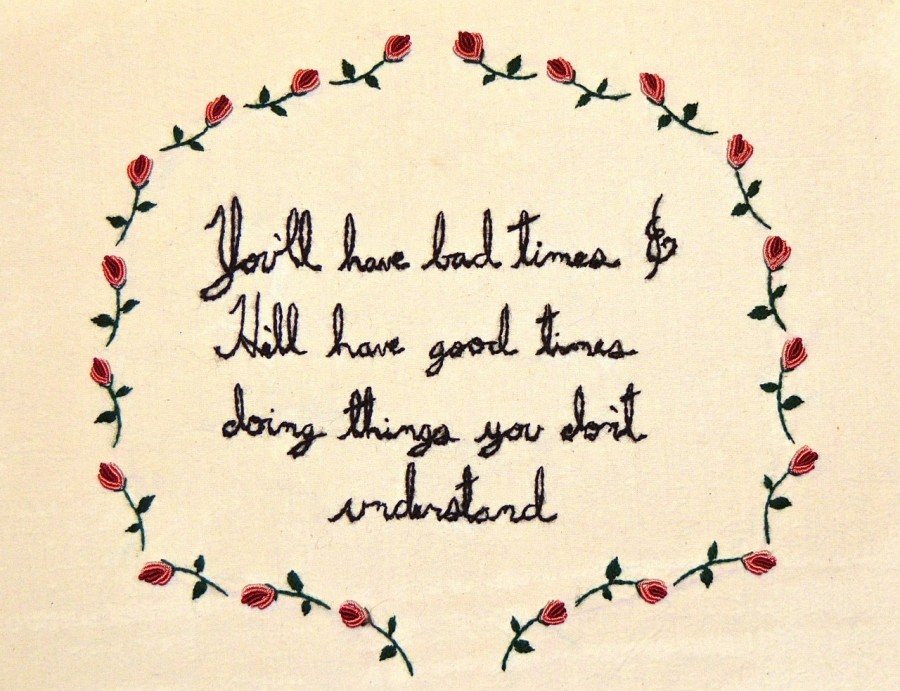 "I happened to listen to Tammy Wynettes 'Stand By Your Man' in the early stages of development," Scholl explained to The Huffington Post of the project. "Her words hit some of [the above] points hard and I have used it as an underlying inspiration in the work. There's a sense of resignation there, that this is the way (heterosexual) relationships work. That interests me. As a queer woman I am looking at it as both an insider and outsider to this experience. In this work and some of my future work I want to address issues of gender and how we relate to each other in the context of heterosexual relationships."
Scholl's Tumblr is filled with feminist imagery, taking the form of nude portraits and embellished textile work. A few snippets of "Sometimes It's Hard To Be A Woman," set to go on view at Freeman Space in Greenpoint, New York on November 7, 2014 can be seen there. A Venus woman stands covered in deep red fibers, gaudy text spells out the phrase, "You'll have bad times and he'll have good times doing things you don't understand." A sketch previews an ensemble of what appears to be a couple. We probed Scholl for more.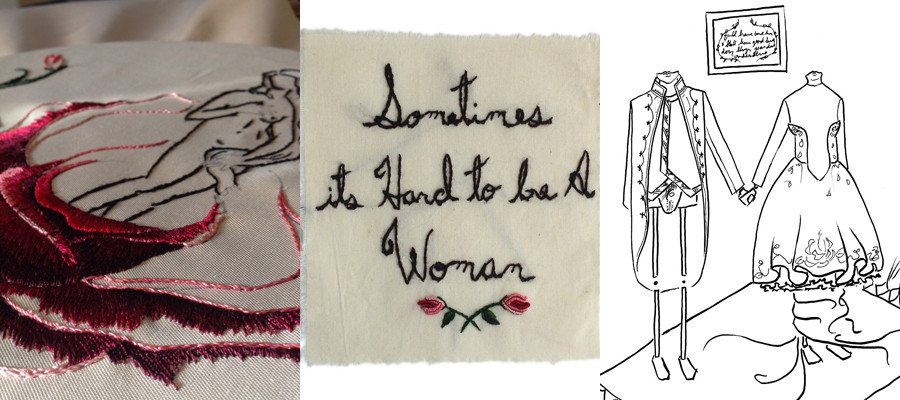 "I want the viewers to be affected by the work," the artist added. "The way I have set up the installation to be viewed in person, I hope will trigger a visceral response."
Check out a selection of Scholl's other works below to get a sense of what the artist has in store for us. Scholl informed us that after the show, she will be putting together a photo shoot with models in the style of a fashion editorial to "tell this story from a different angle." Get excited.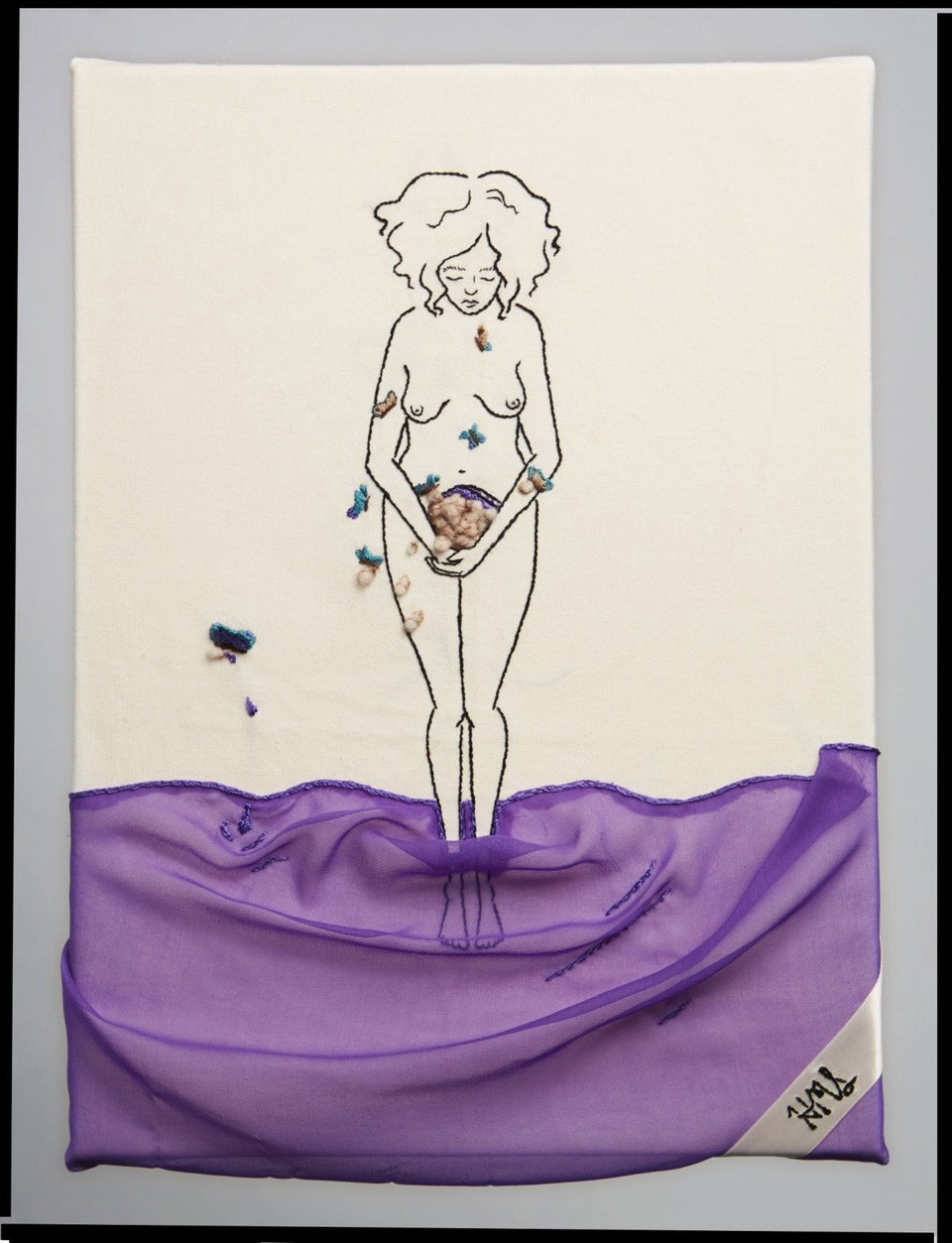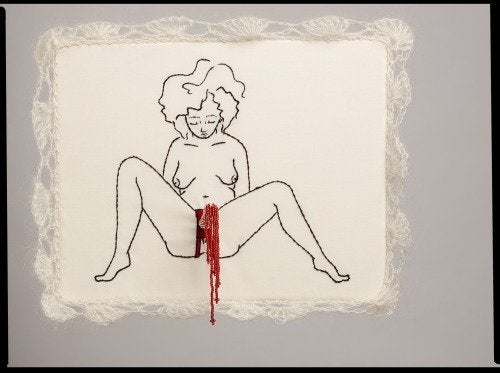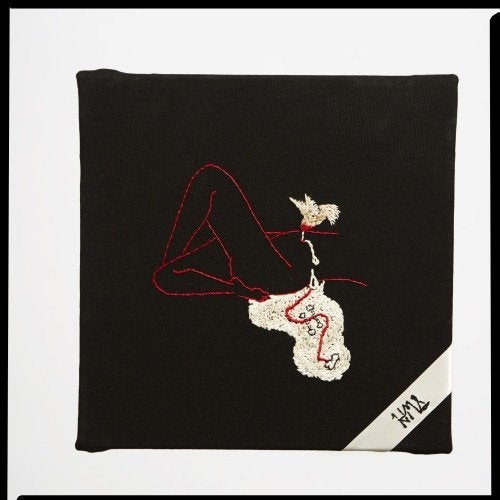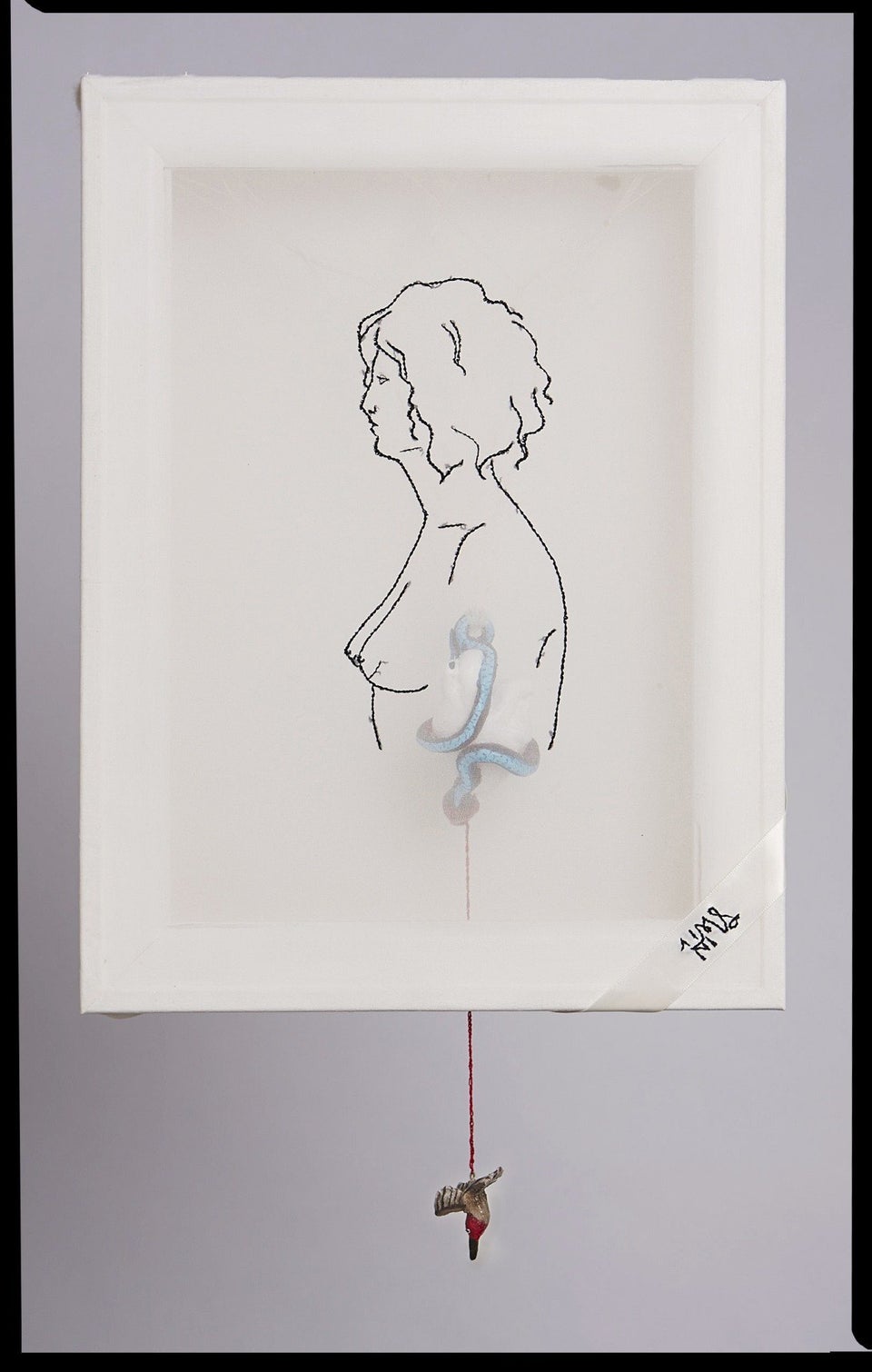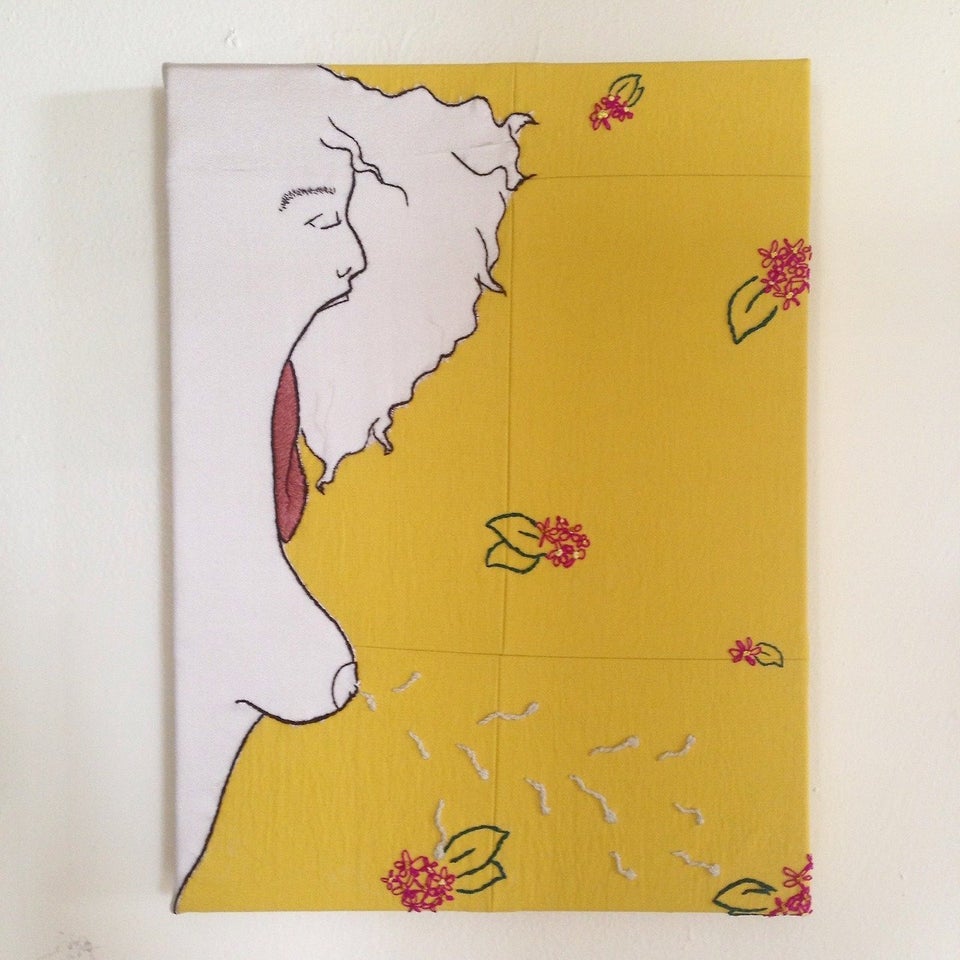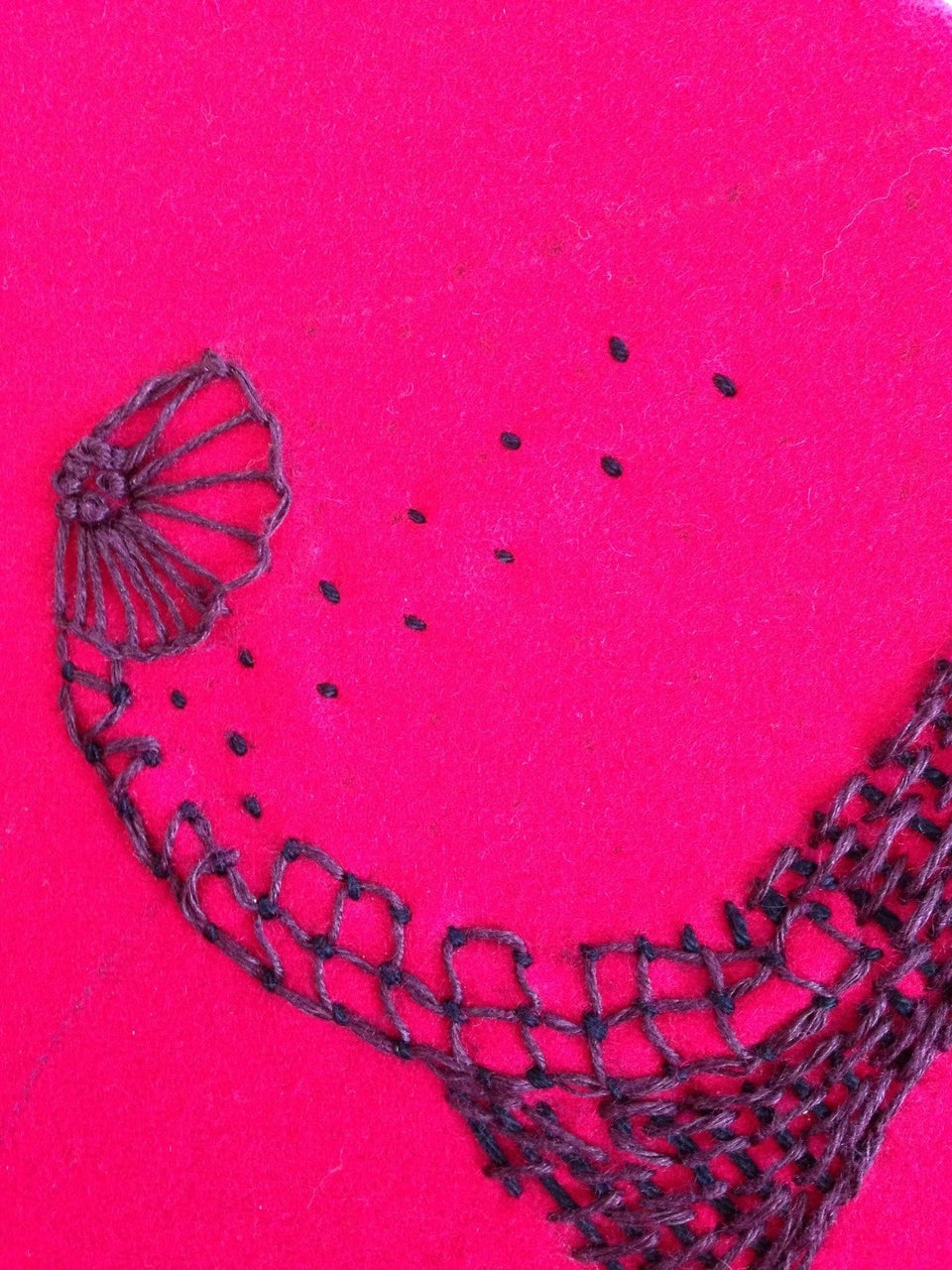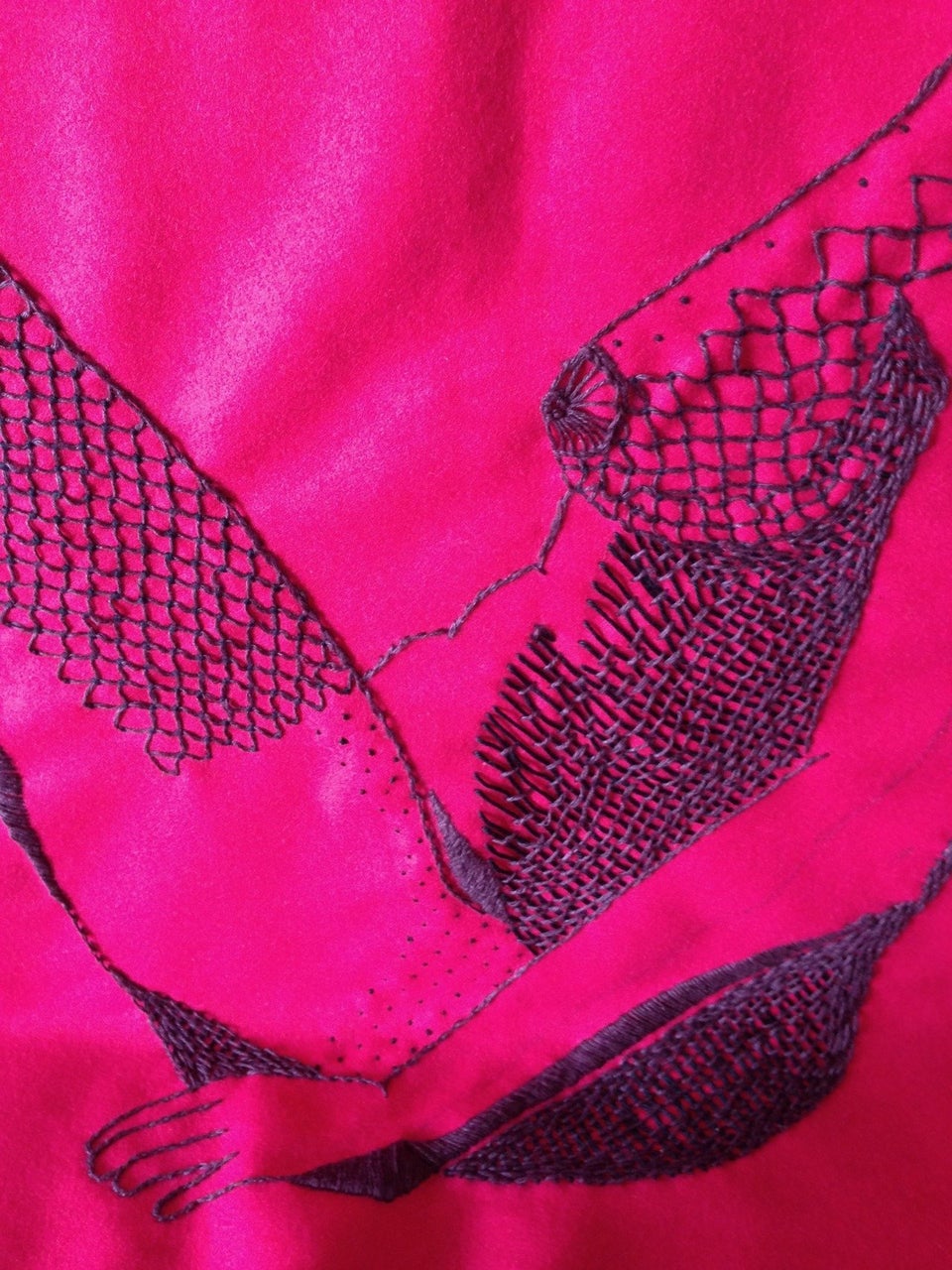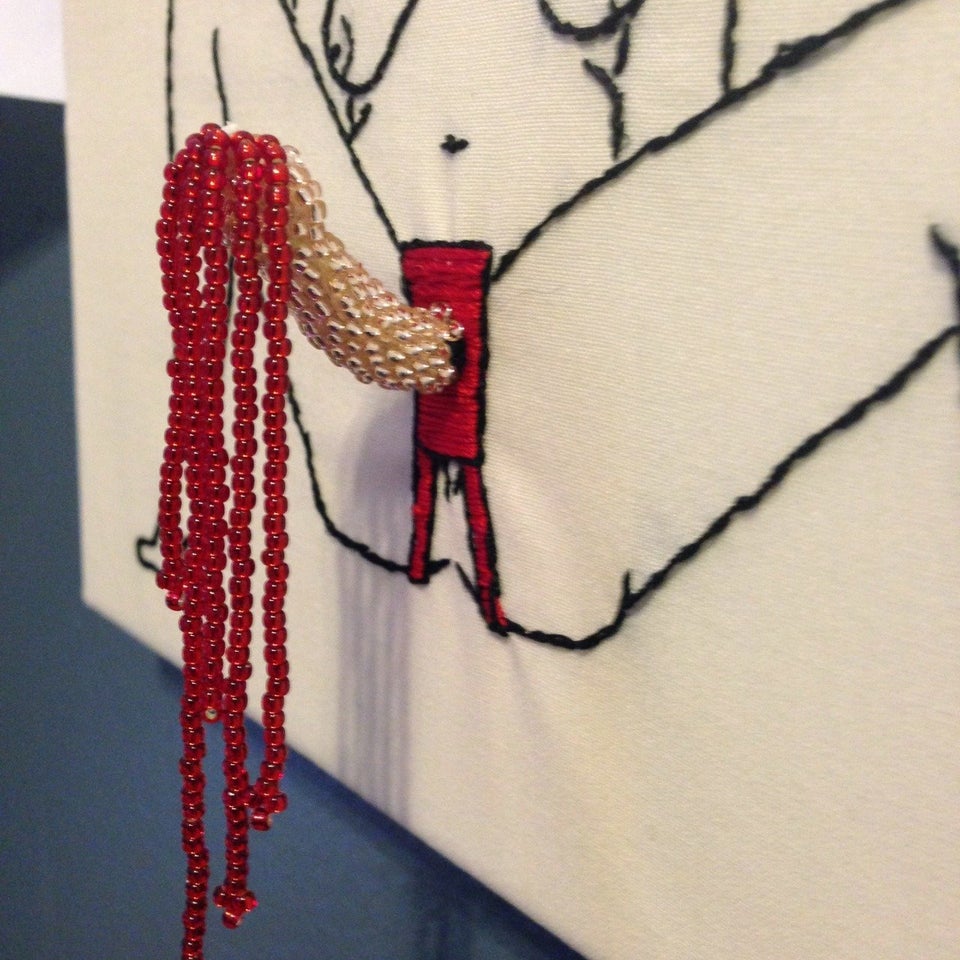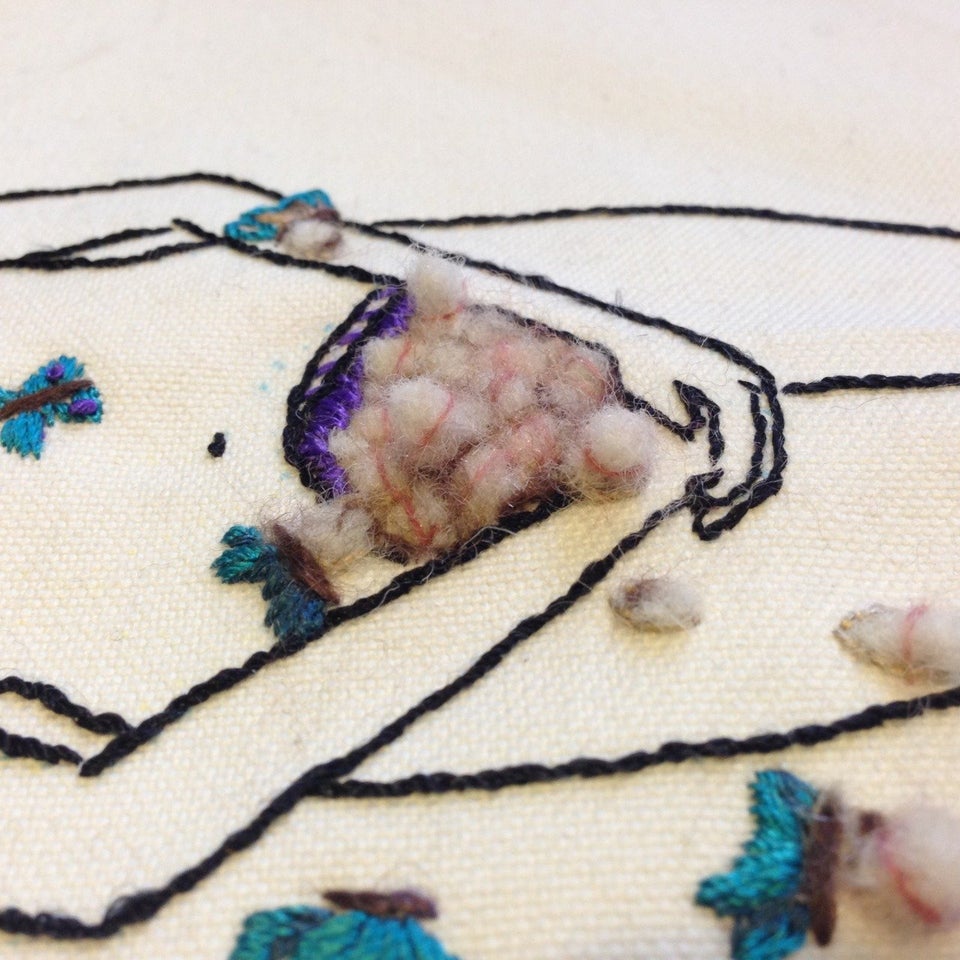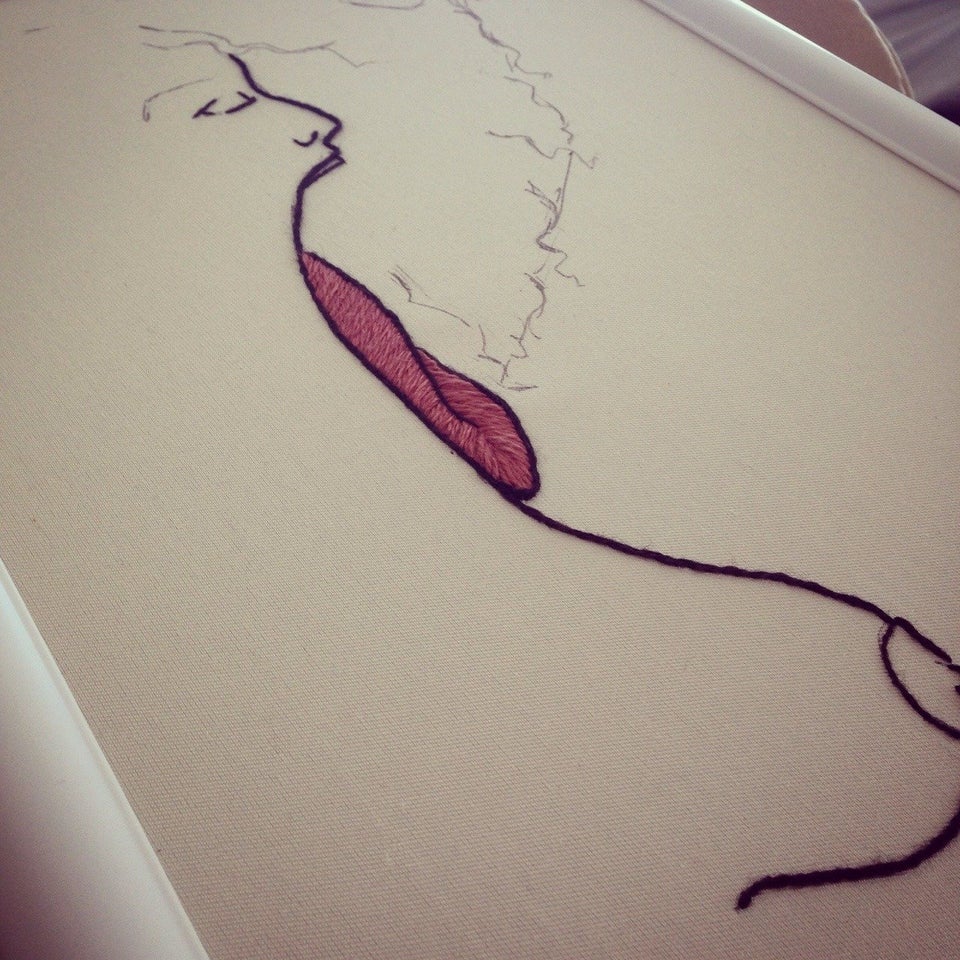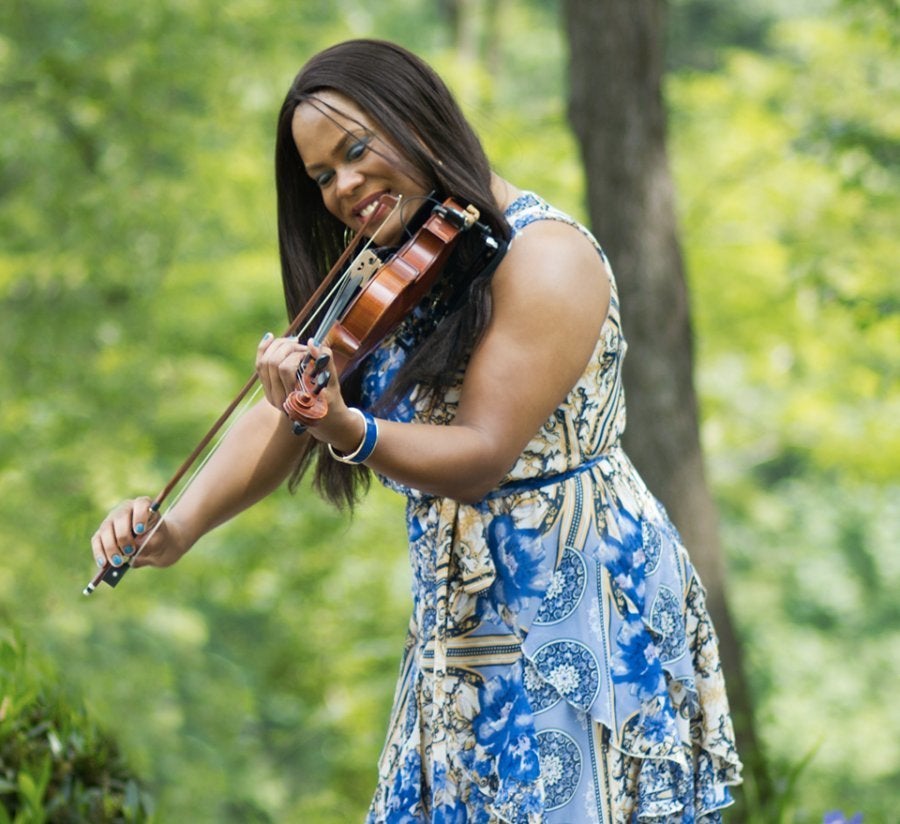 Trans Artists Changing The Landscape