At times, it seems the racial divisions in America are as wide as they've ever been, so seeing two people attempting to bridge the gap can feel downright patriotic.
That's what happened last Thursday on the C-Span show "Washington Journal" with guest Heather McGhee, president of Demos Action, a progressive public policy organization that advocates for equality.
That's when "Gary," a white, self-proclaimed independent from Fletcher, North Carolina, asked McGhee, who is black, a straightforward question about his own personal bigotry:
"I'm a white male, and I am prejudiced. The reason it is is something I wasn't taught but it's kind of something that I learned.

"When I open up the papers, I get very discouraged at what young black males are doing to each other, and the crime rate.

"I understand that they live in an environment with a lot of drugs ― you have to get money for drugs ― and it is a deep issue that goes beyond that, but when, I have these different fears, and I don't want my fears to come true."
Gary then said he wanted to avoid coming off as prejudiced, but admitted having fears.
"I don't like to be forced to like people. I like to be led to like people through example," he said before posing this question to McGhee:
"What can I do to change," he asked. "You know, to be a better American?"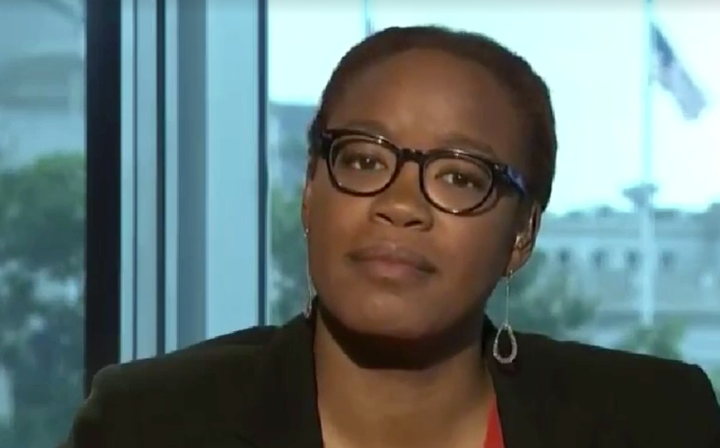 Considering the previous discussions had been more about policy than prejudice, McGhee wasn't expecting such a direct question about a problem that has long plagued America.
She took a moment before responding with the same directness of her questioner, as well as compassion.
"Thank you so much for being honest and for opening up this conversation because it is simply one of the most important ones we have to have in this country," she told him, adding that admitting he is prejudiced and wants to overcome it is "one of the most powerful things that we can do right now in this moment in our history."
McGhee then suggested the caller could allay his fears by getting to know black families, not forming opinions about people of color from the evening news, read African American history and, if he's religious, to join a black church.
Most important: Starting conversations within his own community about race, much like the dialogue he opened up with McGhee on C-Span.
More than a million people have viewed the conversation in the last week, and McGhee told The Washington Post she thinks it's because it strikes a chord with what many Americans are feeling, regardless of background.
"I think it resonated because a lot of white people knew where he was coming from and were impressed that he was brave or that I was compassionate," she said.
Before You Go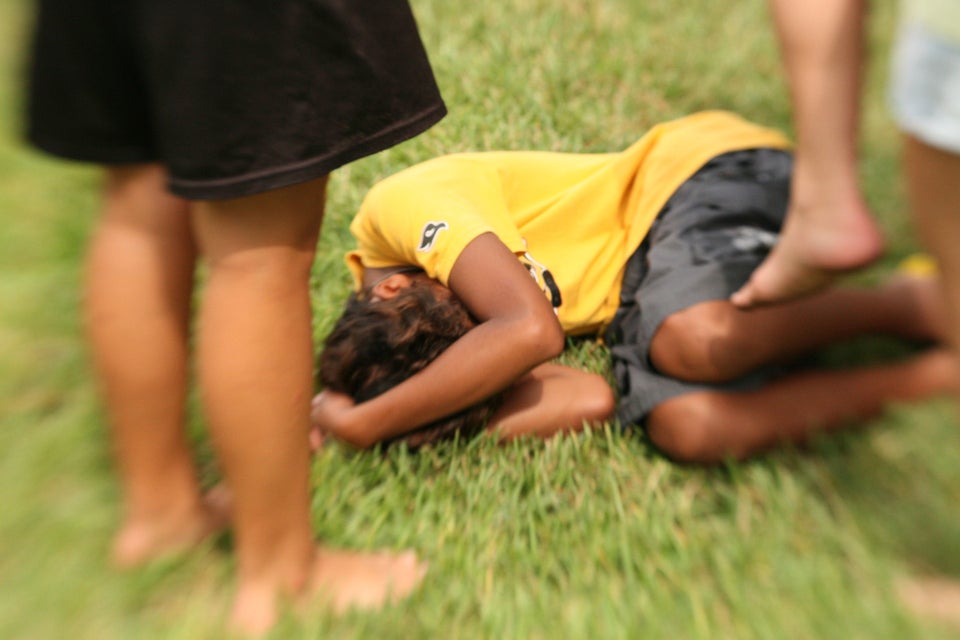 Fighting Racism And Discrimination Everyday
Popular in the Community