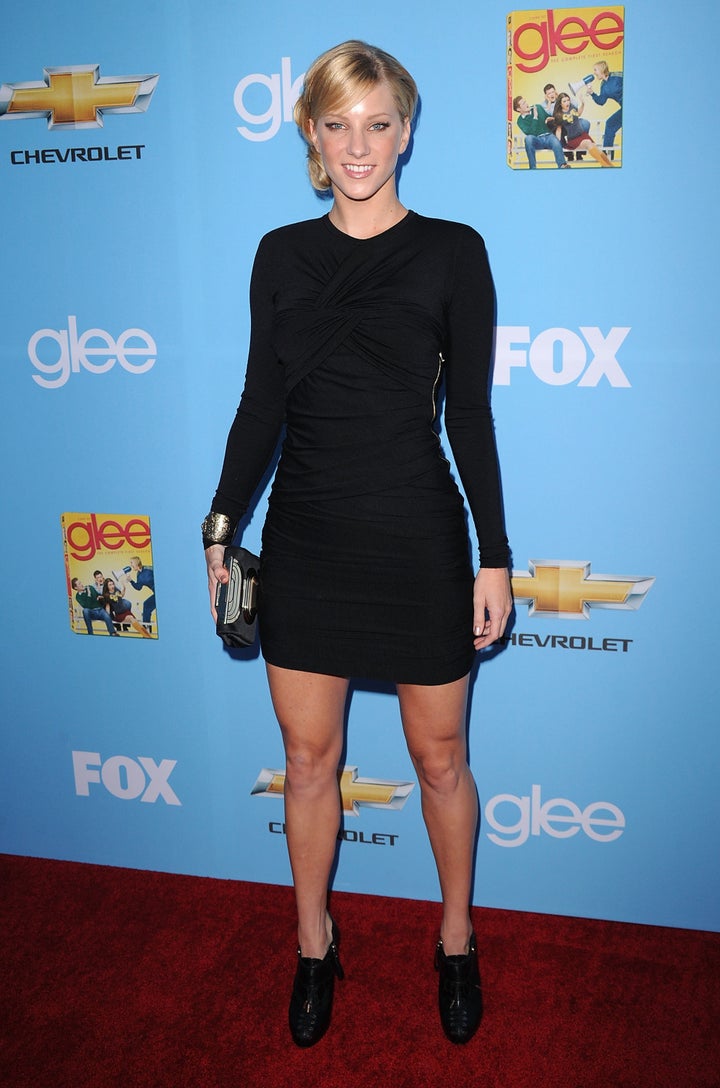 From cheerleader... to vampire hunter? This might not make certain fans very Glee-ful: Heather Morris might be their next Buffy.
A storm of mass indignation has been brewing on the web amongst ardent fans of the cult classic 1992 film, and then more successful 1997-2003 television show, 'Buffy The Vampire Slayer.' Turns out, Warner Brothers and Vertigo Entertainment, the rights holders to the beloved franchise, are planning on rebooting the whole thing -- without the help of series creator and mastermind Joss Whedon.
Now, the production crew is talking casting the leading lady part made famous by Sarah Michelle Gellar, and 'Glee' star Morris, who plays cheerleader Brittany Pierce on the hit musical sitcom, says she's in contention for the role.
"They're considering me!" Morris told Access Hollywood earlier in December. "I found out and I almost peed my pants 'cause I was so excited!"
"If they make ['Buffy'] when ['Glee'] is on hiatus, I don't even care what I do," she continued. "I can just run through the shot and do nothing - even if I'm not Buffy!"
Morris not playing Buffy? That, she and the fans can agree on.

Popular in the Community