Former Boston TV news anchor Heather Unruh spoke at a press conference Wednesday, during which she said Kevin Spacey sexually assaulted her son in Massachusetts when he was 18 years old. Unruh said that her son, now a 19-year-old college student, asked her to give the statement.
Unruh, who first tweeted about the alleged assault last month, was joined by her lawyer, Mitchell Garabedian. Unruh said during the press conference that her son filed a police report and provided evidence to the Nantucket police, and a criminal investigation is underway.
"In July 2016, actor Kevin Spacey sexually assaulted my son," Unruh said through tears. "It happened late night, inside the Club Car Restaurant and bar on Nantucket Island. My son was a star-struck, straight, 18-year-old young man who had no idea that the famous actor was an alleged sexual predator or that he was about to become his next victim."
Unruh said that her son informed Spacey that he was of legal drinking age before adding, "Whether he was over 21 or not, Kevin Spacey had no right to sexually assault him. There was no consent."
Unruh continued, explaining that Spacey gave her son "drink after drink after drink" until he was drunk. She said Spacey then "stuck his hand inside my son's pants and grabbed his genitals."
The teen tried to shift his body to move Spacey's hand away, Unruh said, but he was only "momentarily successful."
She said that her son managed to leave the restaurant when Spacey went to the restroom. A concerned woman apparently approached her son to ask if he was OK before telling him to run, which he did.
Unruh's son informed her of the incident after it happened; he had phoned her from his grandmother's house in the middle of the night.
"Nothing could have prepared my son for how that sexual assault would make him feel as a man," she said. "It harmed him and it cannot be undone."
Unruh's son did not report the incident at the time, she said, because he felt embarrassed and scared. Unruh did, however, say that she reached out to the Nantucket sheriff last summer.
Unruh added that she's proud of her son and of actor Anthony Rapp, who came forward with allegations of sexual harassment against Spacey last week. She then shared a message directed toward Spacey.
"Shame on you for what you did to my son," she said through tears. "And shame on you for using your apology to Anthony Rapp to come out as a gay man. That was an appalling attempt to deflect attention away from what you really are: a sexual predator. Your actions are criminal."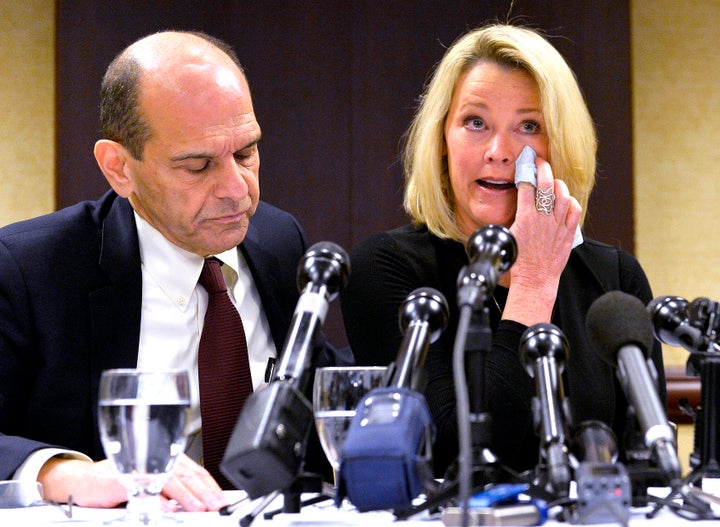 The former news anchor then encouraged other victims of sexual assault to share their stories.
Spacey's name is on a growing list of men in Hollywood, including Harvey Weinstein, James Toback, Amazon Studios head Roy Price and, most recently, former "Gossip Girl" star Ed Westwick, who have been accused of sexual harassment and/or assault.
HuffPost has reached out to individuals connected with Spacey.
Before You Go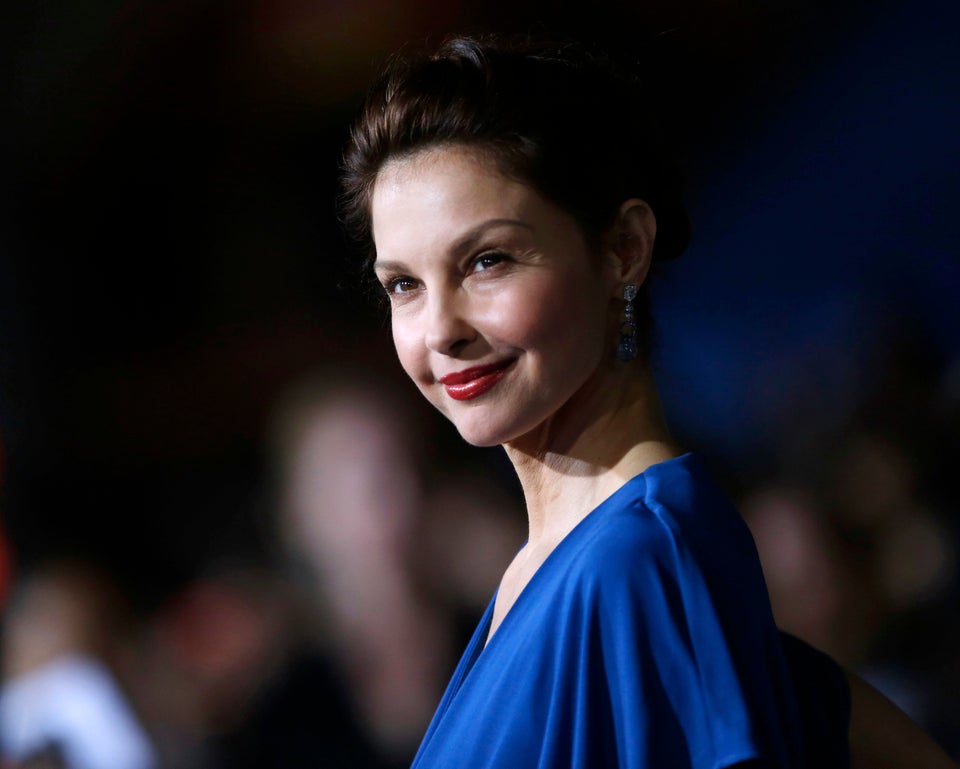 Celebrities React To Harvey Weinstein
Popular in the Community