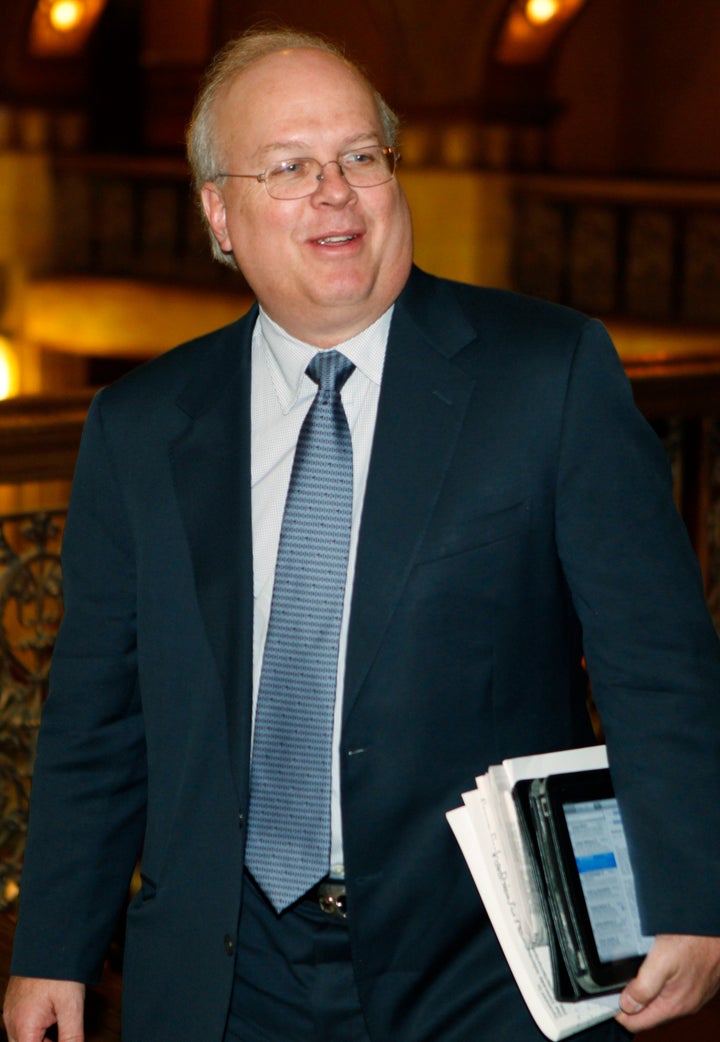 WASHINGTON -- Democrats quickly jumped on news that Republican New Mexico Senate hopeful Heather Wilson attended an event with Karl Rove, noting that the pair share some ugly pages in the chapter on the Bush administration's U.S. attorneys scandal.
"Heather Wilson's decision to campaign with Karl Rove shows that nothing has changed since she was named one of Congress' most corrupt members by Citizens for Responsibility and Ethics in Washington in 2007," said Shripal Shah, with the Democratic Senatorial Campaign Committee.
During the 2007 investigation into whether the team at the Bush White House (including Rove) ordered the politically motivated firings of several U.S. attorneys, Rove alleged that then-Rep. Wilson asked him to boot New Mexico federal prosecutor David Iglesias because he moved too slowly in a case against a Democrat.
Wilson denied Rove's claims, but Iglesias also said at the time that Wilson pressured him directly. Wilson only admitted to calling Iglesias for an update.
"She still epitomizes the Republican culture of corruption to the fullest and her ties to one of Washington's darkest scandals is a glaring reminder of how she'll always put her political interests first," Shah said. "No wonder Democrats and Republicans are so opposed to her candidacy. She's clearly not the kind of leader New Mexico wants in the Senate."
Indeed, Wilson has attracted opposition from some conservatives.
A call to Wilson's campaign for comment was not immediately returned.
Wilson lost the GOP primary for Senate last year in a race ultimately won by Sen. Tom Udall (D-N.M.) She faces a primary again in the contest to replace retiring Democratic Sen. Jeff Bingaman.
Popular in the Community