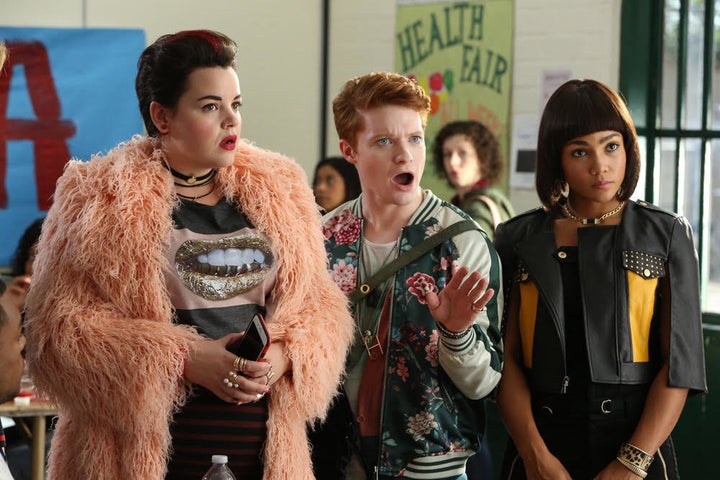 Audiences will have to wait a little longer for the return of "Heathers."
A spokesperson told HuffPost in an email:
Paramount Network's original series "Heathers" is a satirical comedy that takes creative risks in dealing with many of society's most challenging subjects ranging from personal identity to race and socio-economic status to gun violence.

While we stand firmly behind the show, in light of the recent tragic events in Florida and out of respect for the victims, their families and loved ones, we feel the right thing to do is delay the premiere until later this year.
Billed as a "pitch-black" comedic anthology, the 10-episode series had been slated to debut March 7. A new premiere date was not announced.
The original 1988 film, which starred Winona Ryder and Christian Slater, was intended as a dark parody of John Hughes movies like "Sixteen Candles" and "Pretty in Pink." It touched on a number of hot-button issues ― including teen suicide, anti-LGBTQ bullying and school shootings ― and inspired the likes of "Mean Girls" and "Glee."
Popular in the Community