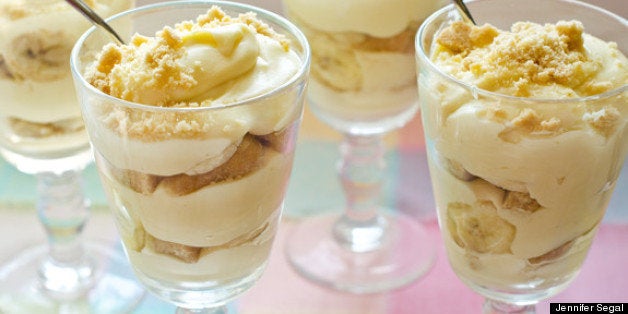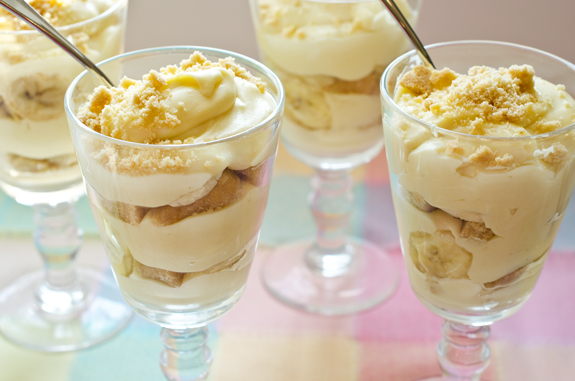 Banana Pudding is an old-fashioned Southern dessert traditionally made with layers of Nilla wafers, instant vanilla pudding and sliced bananas. Depending on who's making it, it's either topped with baked meringue, sweetened whipped cream or cookies. I've tried every variation and many different recipes, and this version beats them all. It's a little more gourmet and bucks tradition a bit, but still tastes wonderfully nostalgic and delicious.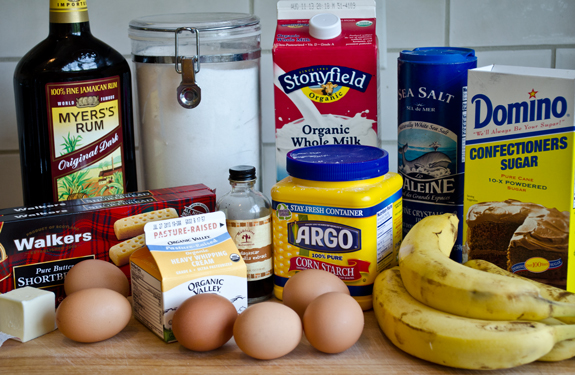 Instead of the classic Nilla wafers, I use crumbled shortbread cookies because they have a rich, buttery flavor and stay crunchy even when completely covered with pudding. The crunch of the cookies against the creamy smoothness of the bananas and pudding is what makes these parfaits so good. However, if you want to stick with tradition and use Nilla Wafers, that's okay -- just keep in mind that they will soften and take on a cake-like texture unless you assemble the parfaits at the last minute.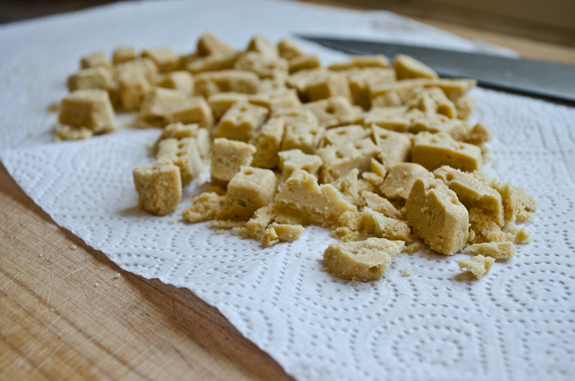 As for the pudding, homemade is the way to go. It's easy to make and, of course, so much better than the instant variety. I make mine with a splash of dark rum, which accents the flavor of the bananas, and then lighten it with sweetened whipped cream.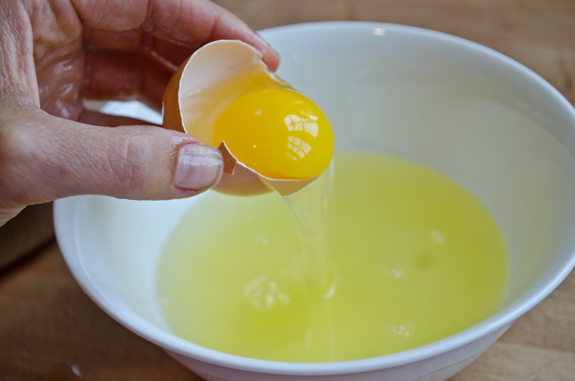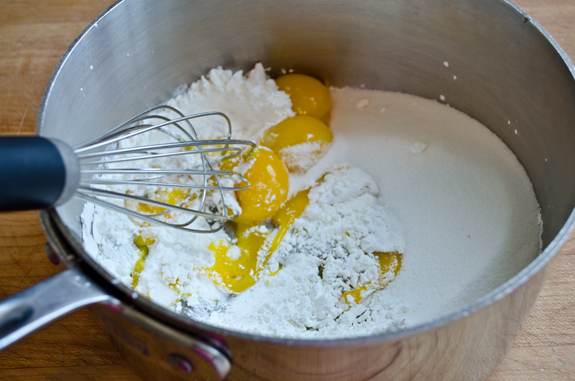 Whisk in the milk and bring to a simmer over medium heat.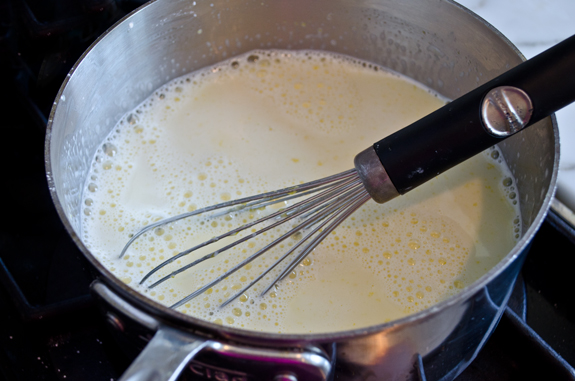 Once the mixture bubbles, turn the heat down and whisk constantly until the pudding thickens.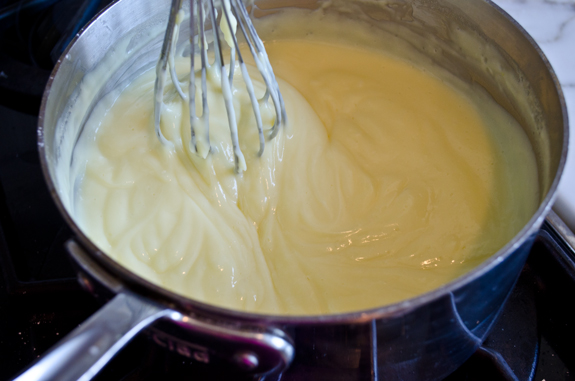 Off the heat, whisk in the butter, vanilla and rum.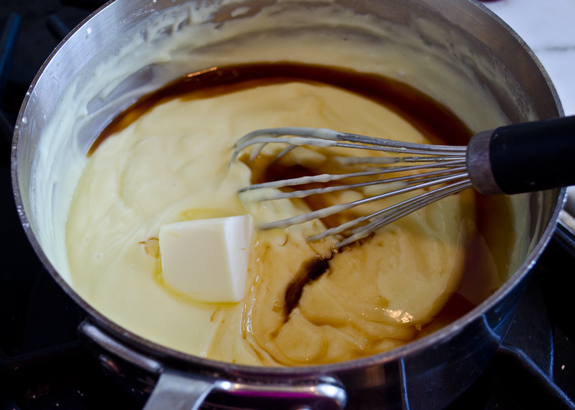 Transfer the pudding to a bowl.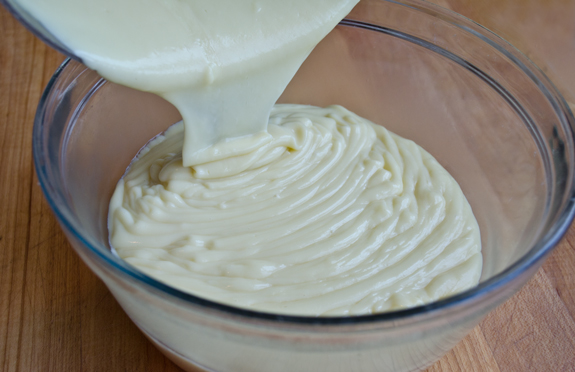 Cover with saran wrap and refrigerate for a few hours until cold. (Placing the saran wrap directly over top keeps the pudding from forming a film.)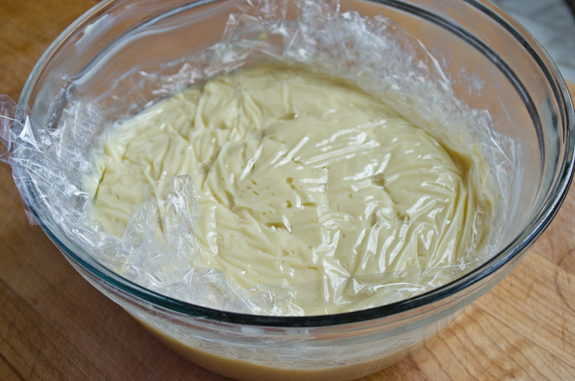 Or, if you're in a hurry, you can place the pudding in an ice bath and whisk occasionally until cold.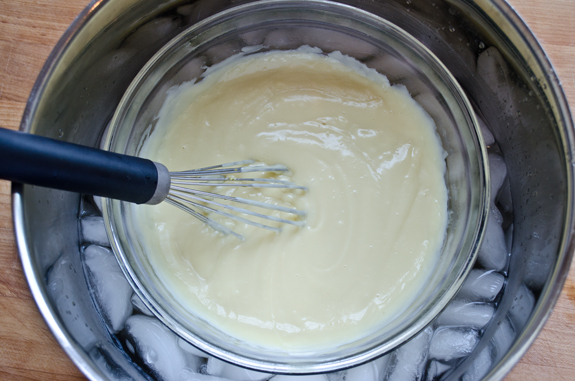 Once the pudding is cold, whip the heavy cream.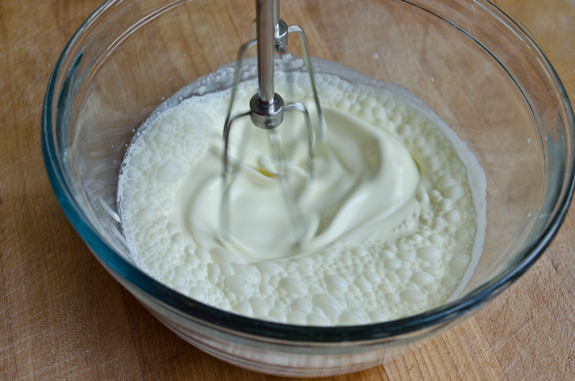 Gently fold it into the pudding and refrigerate until ready to assemble the parfaits.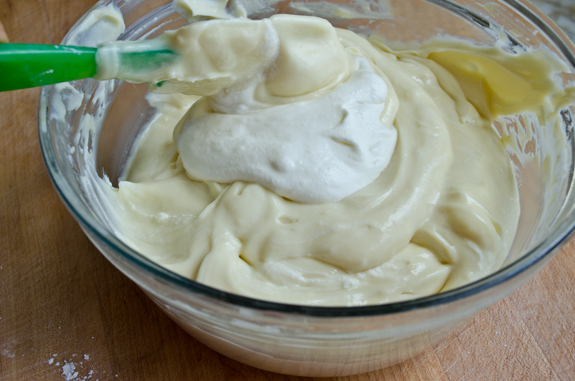 To begin, spoon a large dollop of pudding into the bottom of each glass. Cover with a layer of crumbled cookies and bananas and repeat, finishing with a layer of pudding.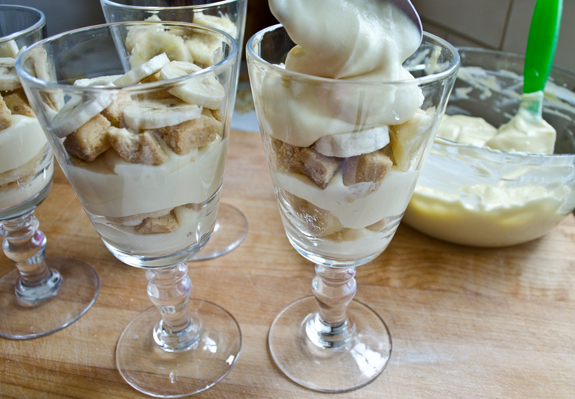 Crush some of the cookies into crumbs and sprinkle over top of each parfait. Refrigerate for a few hours, or until ready to serve. GET THE RECIPE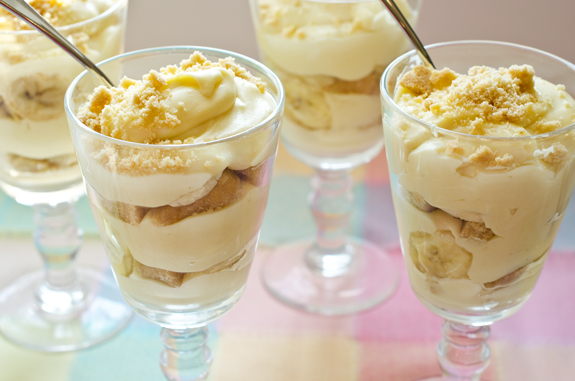 These parfaits are the perfect dessert for a summer barbecue because they are completely make-ahead -- all you have to do when your guests arrive is pull them out of the fridge. Enjoy! GET THE RECIPE
Popular in the Community