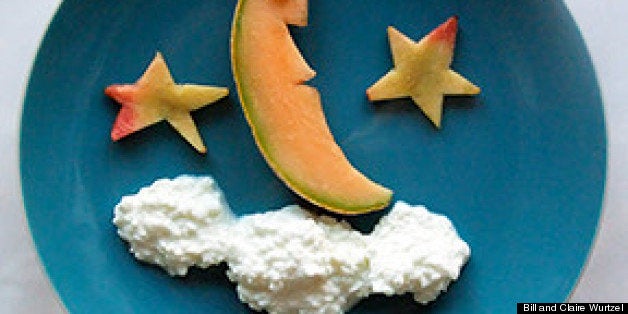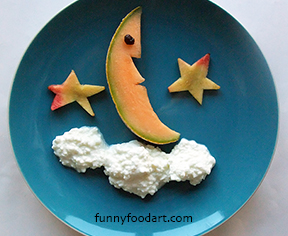 40 photographs of my husband Bill's Funny Food Art are on display at The Chelsea Market in Manhattan through the end of May.
I like to eavesdrop as people look at and comment on the photos.
The one above stumps them. They love the photo but can't figure out what the stars are made from (peaches), or the cloud. Some think it's whipped cream. Never! My breakfasts are low fat and nutritious. It is cottage cheese -- one of my favorite breakfast foods.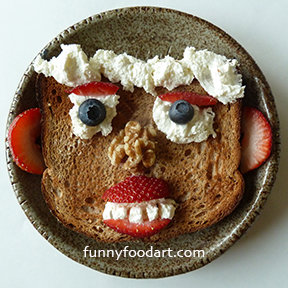 It keeps me from feeling hungry for hours. I have cottage cheese with fruit, or jello and some cinnamon and toast or pita bread.
Bill makes the cottage cheese into whimsical creations.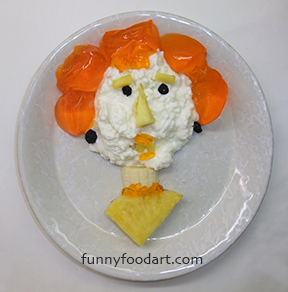 I like both the low-fat and non-fat varieties and small and large curds. I use cottage cheese for meals other than breakfast too. It can enhance a meal -- such as chili -- and makes a yummy spinach torte.
For a low-fat dessert I serve cottage cheese with cinnamon, a little honey and walnuts.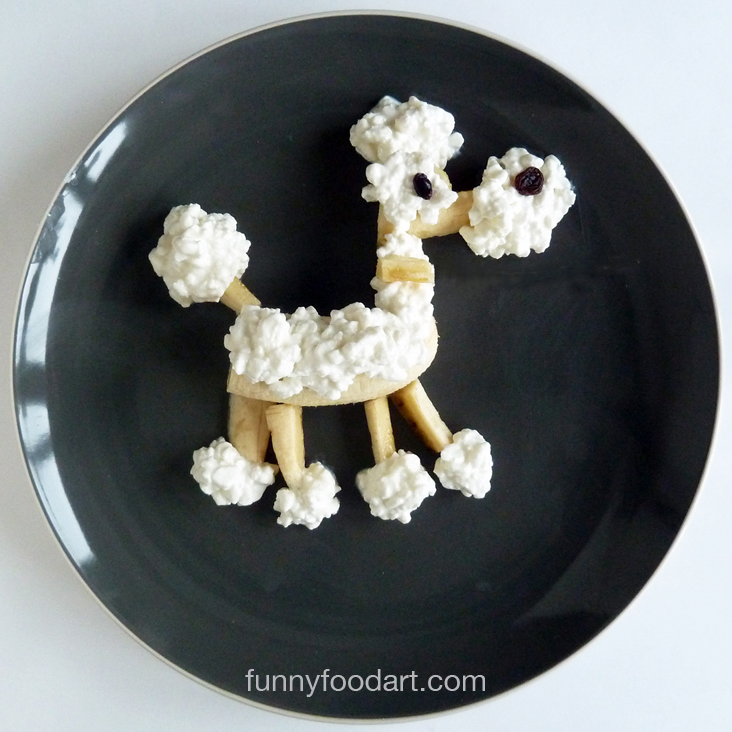 Diverse cultures use cottage cheese to make a range of recipes -- cheesecake, lasagna, noodle kugel, quesadilla and paneer.
Because of its versatility, cottage cheese offers easy ways to entice kids.
Remind them that athletes eat it for its relatively inexpensive source of calcium, protein, high content of casein protein -- a slow digesting natural protein that's low in fat. Even bodybuilders eat cottage cheese before going to bed to keep their muscles strong.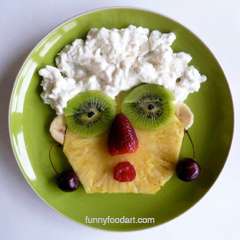 I think cottage cheese is heavenly: it tastes good; contains vitamins, minerals and proteins; is relatively inexpensive; and keeps me full while preventing my muscles from breaking down.