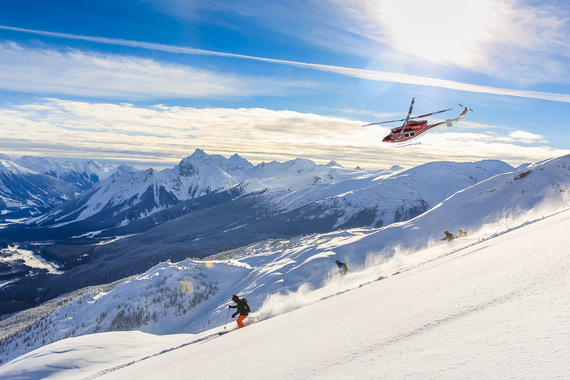 Half a century after helicopters first transported daredevil recreational skiers high into the mountains of British Columbia, heli-skiing is still the ultimate alpine rush for many. Today, over 90% of heli-skiing operations call the immense ranges of the Canadian Rockies home, which pretty much makes Canada the sport's undisputed world capital.

One of those operations is TLH Heliskiing, a boutique outfit based out of Tyax Wilderness Resort & Spa, two hundred miles north of Vancouver in the heart of the South Chilcotin Mountain Range.
Rising from a high plateau, cool dry air meets the storms of the Pacific here, resulting in a deep, buttery-smooth snowpack that's consistently drier than what's found on the west side of the Coast Mountains. Boasting an average annual snowfall of 15-80 feet across a range that spans over 830,000 acres - from rolling slopes to steep chutes to beautifully treed glades - this is prime heli-ski country.

Especially right after a major powder dump.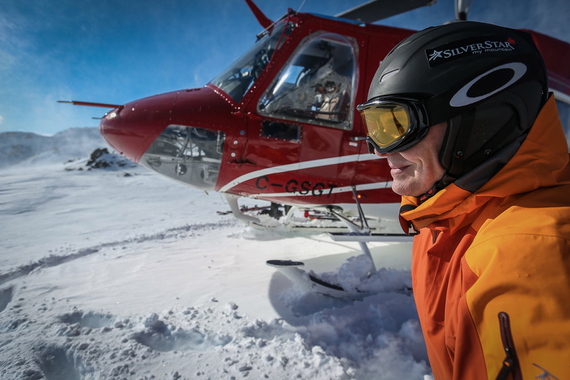 Catching a lift on TLH's Bell 212 chopper ferrying guests in from nearby Pemberton, I manage to just beat an early March snowstorm rolling across the interior from the nearby Pacific. That night and the next day my fellow heli-skiers and I can do nothing but watch from the comfy lounge of Western Canada's largest log lodge as the world outside is engulfed in swirling white.

The Swiss clients stoically sip their lagers by the huge stone fireplace. The lone German lingers at the dinner table, peppering the guides with technical questions. None have ever heli-skied before. If they are anxious about tackling the legendary Canadian wilderness for the first time they don't show it.

Until the next morning.

Subzero tempest over, we get the green light and are soon packed into our bird, soaring over snowcapped peaks, massive glaciers and evergreen forests heaving with fresh pow. Tight Euro smiles and clenched jaws betray my companions' mounting anxiety. Piling out on a windy slope, we sink waist deep into the softest, fluffiest of champagne sweetness, then struggle to kick into our fat skies before setting off down a beautifully gladed run, carving graceful S-turns in the snow.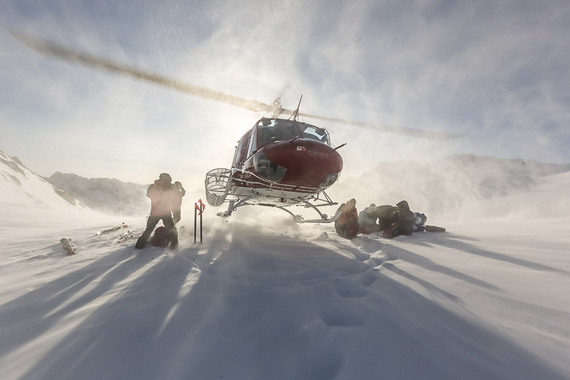 All day and the next we have our own Bell 212 at our exclusive disposal, like an airborne limousine and driver. One group per helicopter is standard with TLH, which also includes unlimited vertical in all of their packages. That means we get all the skiing we can handle, every day, with no extra billing no matter how many turns we carve. On that first day alone we manage twelve runs, some nearly three thousand feet long - an eternity by ski resort standards.

By the end of day one the Europeans are loosening up, clearly delighted - not to mention awed - by their first taste of Canadian wilderness skiing. Our seasoned guides have led us down some moderately technical gladed terrain, avoiding the high alpine until the snows settle, the visibility improves and the avalanche risk up on the glaciers reaches acceptable levels.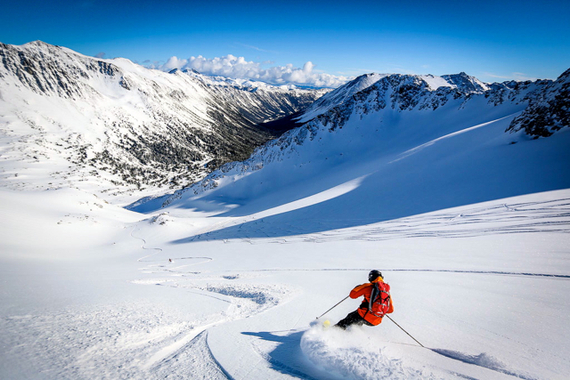 Day two is absolutely off the charts fantastic. Quite possibly one of the top ten days of my entire life. A perfect bluebird day for the ages - sun-drenched, calm and hovering just a few degrees below freezing. The glistening South Chilcotin glaciers, their smooth, mile-wide faces resembling the sides of giant angel food cakes, await our skis' signatures.
Run after glorious run we ski them in near balletic formation, the powder so fresh and dry and deep and pure you want to roar with primal joy that you are actually here, sailing on a sea of white without a chairlift in sight.

This is the stuff that powder dreams of made of. Heavenly heli-skiing in my own backyard.
Getting there
TLH is one of the closest heli-skiing operations to a major international airport. Guests can choose to fly directly to the lodge from Vancouver, arrive via helicopter from Pemberton Airport, a three-hour drive north of Vancouver, and just half an hour from Whistler, or take a chartered bus from Vancouver or Whistler. Transfers from Vancouver are included with all packages. Additional transfers may also be arranged. Because of its proximity to Whistler, a heli-ski adventure at Tyax Resort can also be easily combined with a stay at North America's largest snowsports resort.
Staying
Canada's largest log-built lodge, 29-room Tyax Wilderness Resort & Spa offers spacious, comfortable accommodations in a pristine backcountry setting.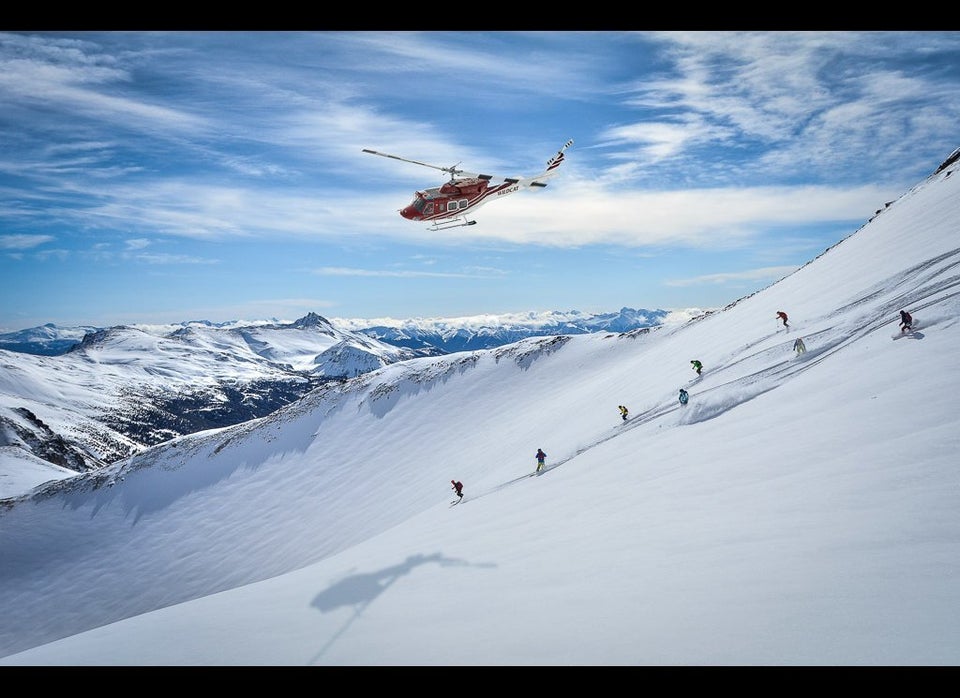 Heli-skiing in British Columbia's South Chilcotin Range