At his heaviest, Hector Garcia, Jr. weighed 636 pounds.
After being ridiculed for being overweight as a kid, he began dieting in high school, but the weight kept coming back due to poor eating habits and, likely, a genetic predisposition to obesity. At times confined to his home, Garcia told the San Antonio Express-News he couldn't remember a time when he was truly happy.
"It's hard to fight for my life when I feel that my life is not a life," he said. "It's existence. Existence is not enough for me."
Nov. 9, 2010. At almost 600 pounds, Hector Garcia, Jr. found simple daily tasks like bathing a challenge. He struggled to walk across the hall from his bedroom to the bathroom so that his mother, Elena, could wash him after cutting his hair. A month before, Hector started dieting after he realized he was close to his highest known weight, 636 pounds. (Lisa Krantz/San Antonio Express-News/ZUMA Press/Corbis)
Garcia allowed Express-News photographer Lisa Krantz and health and fitness reporter Jessica Belasco to follow him for four years starting in 2010 to capture the toll obesity takes on individuals and their families. "My life is a cautionary tale," he told the paper.
Around the year 2000, Garcia elected to have gastric bypass surgery, according to the Express-News. After the operation he lost close to 400 pounds, but he slowly gained all the weight back. "It helps you lose weight, but it doesn't teach you how to eat," he told the paper. "People think it's the miracle pill. I got news for ya. You still have to work at it."
In 2012, Garcia had surgery to replace both knees, which had been severely damaged by his weight. In order to undergo the procedure, he lost nearly 350 pounds. But complications of the surgeries led to disappointment and depression, a lack of exercise and return to seeking comfort in food, and by 2014, his weight was back to nearly 500 pounds.
"I overeat because food never rejects me," Garcia told the Express-News. "But the truth is, it's actually rejecting me now, because it's killing me. It's going to reject me up to the point where it takes my life if I'm not careful."
On Dec. 8, Garcia struggled to breathe and collapsed into a chair. Paramedics were called to the house, but it was too late. The exact cause of death is unknown, according to the paper.
A few of the powerful moments from Garcia's life as captured on camera by Krantz are below. Visit the Express-News to read the whole series.
Sep. 22, 2014. Confined to his chair and house, Garcia peeked into a bag holding a 20-piece box of ChickenMcNuggets brought to him by his mother. Mondays were always "cheat days" while dieting, but in recent months Garcia admitted that most days had become cheat days as his motivation to lose weight dwindled. (Lisa Krantz/San Antonio Express-News/ZUMAPRESS.com)
April 20, 2012. After losing almost 300 pounds, Garcia no longer needed a walker, but his knee pain was still debilitating. He continued to walk laps in the pool up until his knee surgery. Garcia was not always bowlegged, but as he put on weight as a teenager, his knees were most affected. (Lisa Krantz/San Antonio Express-News/ZUMA Press/Corbis)
June 10, 2014. Garcia's weight was again nearing 500 pounds. After four knee surgeries, he needed to use a walker for support again and felt his knees were unstable. The Garcias often had trouble finding motorized scooters at stores but found two for Garcia and his mother, Elena, on this grocery shopping trip. (Lisa Krantz/San AntonioExpress-News/ZUMA Press/Corbis)
Jan. 11, 2011. Garcia winced as he prepared for an EKG test by employees of the Visiting Physicians Association. (Lisa Krantz/San Antonio Express-News/ZUMA Press/Corbis)
Dec. 8, 2014. Garcia's body is removed from his home by contractors with the Bexar County Medical Examiner's office after he said he couldn't breathe and collapsed.(Lisa Krantz/San Antonio Express-News/ZUMA Press/Corbis)
Before You Go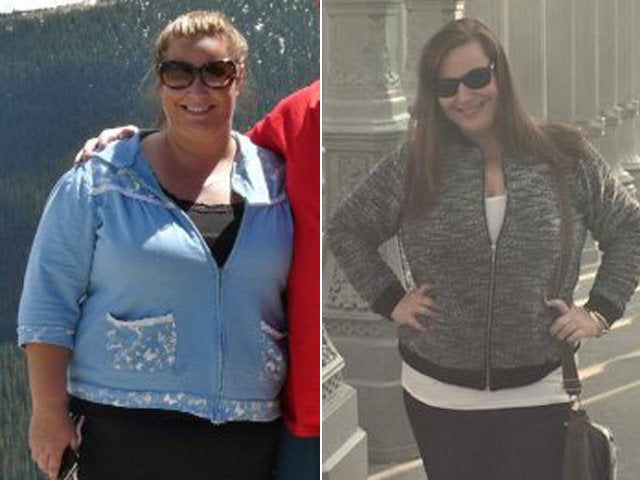 Weight Loss Success Stories