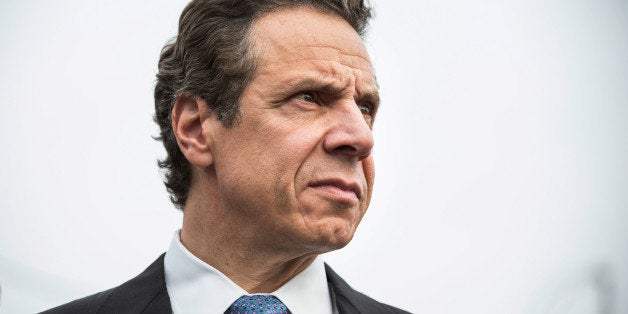 WASHINGTON -- A handful of hedge fund executives aiming to direct more taxpayer money to charter schools pooled their own vast resources to help elect a Republican majority in the New York State Senate last month. They won on election night. Now, it looks like they'll get what they wanted policy-wise.
From the final week of September through Election Day, the super PAC New Yorkers for a Balanced Albany, which is managed by the pro-charter school group StudentsFirst NY, spent $4.4 million on eight state Senate races. The effort was the largest of any super PAC during the New York state Senate elections and the most spent by any group on those races.
"It's a real power play," said Billy Easton, executive director at the Alliance for Quality Education, a nonprofit promoting increased funding for public schools.
But advocates for public schools aren't giving up. On Tuesday, Fordham law professor Zephyr Teachout led a protest by teachers and other activists to highlight the financiers' flood of dollars before the policy debate in Albany begins. Teachout lost a closer-than-expected primary challenge to New York Gov. Andrew Cuomo (D) earlier this year.
It's not hard to understand why hedge fund managers support the GOP generally: They both want lower taxes on the rich and fewer financial regulations. But at first glance, the financiers' support for charter schools may appear uncharacteristically altruistic.
Charter schools operate on taxpayers' money but are managed by private for-profit or nonprofit companies. They were first introduced to New York state in 1998, and since then, they have become a favored cause of the state's social and financial elites. Individual hedge fund managers may indeed think the charter movement is better for children.
The financial industry's vigorous support of privatized education, however, aids its bottom line. Venture capitalists see big promise in the K-12 education market, estimated to be worth about $790 billion next year. Donald Cohen, executive director of think tank In the Public Interest, told The Nation, "It's really the last honeypot for Wall Street."
A report by GSV Advisors, highlighted by The Nation, found both investors and for-profit education entrepreneurs view the expansion of charter schools as key to increasing profit-seeking investment. They see government regulation and teachers unions as standing in the way.
EPR Properties CEO David Brain, whose real estate trust invests in for-profit charters, predicted on CNBC's "Mad Money" that charter school funding will likely grow and the caps on their numbers be eliminated "as the political alignment really supports charter schools."
Teachout told The Huffington Post that the hedge fund managers' electoral spending seemed "brazenly quid pro quo in terms of the policy aims."
Third Point's Dan Loeb and Tiger Management's Julian Robertson each gave $1 million to New Yorkers for a Balanced Albany to elect a Republican Senate. Elliott Management's Paul Singer and Tudor Investment founder Paul Tudor Jones II pitched in $500,000 a piece. Louis Bacon, Seth Klarman, Carl Icahn and Roger Hertog all made six-figure donations. Singer also gave $500,000 to another pro-Republican Senate group called Balance New York.
The hedge fund donors gave direct contributions to political parties and candidates as well. Loeb, Singer, Hertog and Jones donated a combined $477,300 to the New York State Senate Republican Campaign Committee through the end of June, according to the most recent disclosure reports.
To counter the criticism of those donations, Jenny Sedlis, executive director of StudentsFirst NY, pointed to the more than $8 million spent by New York State United Teachers on the state legislative elections. The union made $4 million in candidate contributions and spent $4.5 million on independent expenditures.
"After spending more than $8 million on this year's elections alone, it is the height of audacity for the special interests that created our broken education system to attack civic-minded individuals who are standing up for students," Sedlis said in a statement.
The teachers union, which raises funds in small amounts from dues-paying members, made its independent expenditures in nine New York State Senate races and 13 New York State Assembly races. Its direct contributions were far more spread out to additional legislative candidates and PACs.
Though much of the pro-charter school money went to boost GOP campaigns, Republicans are not the only New Yorkers who support charter schools. Gov. Cuomo is also a staunch backer. And the same hedge fund donors who bankrolled New Yorkers for a Balanced Albany put $214,000 into Cuomo's coffers. Overall, the governor raised more than $2.6 million from the securities and investment sector.
Cuomo has previously come to the aid of billionaire hedge fund activists. When New York City Mayor Bill de Blasio (D) sought to fund universal prekindergarten in the city with higher taxes on the rich, Cuomo stepped in to quash the tax increase. The governor further forced the city to allow charter schools to operate inside public school buildings or to pick up the tab on their rent for private buildings.
He looks likely to side with charter proponents again. After the election, Cuomo stated his support for expanding the number of charter schools in the state.
Tuesday's protesters would rather see the government increase funds for already operating public schools than divert money to charter schools. But they said they fear those with the biggest wallets will have their way in the next legislative session.
"It's not going to happen without a real fight," Teachout vowed.
Support HuffPost
The Stakes Have Never Been Higher
Before You Go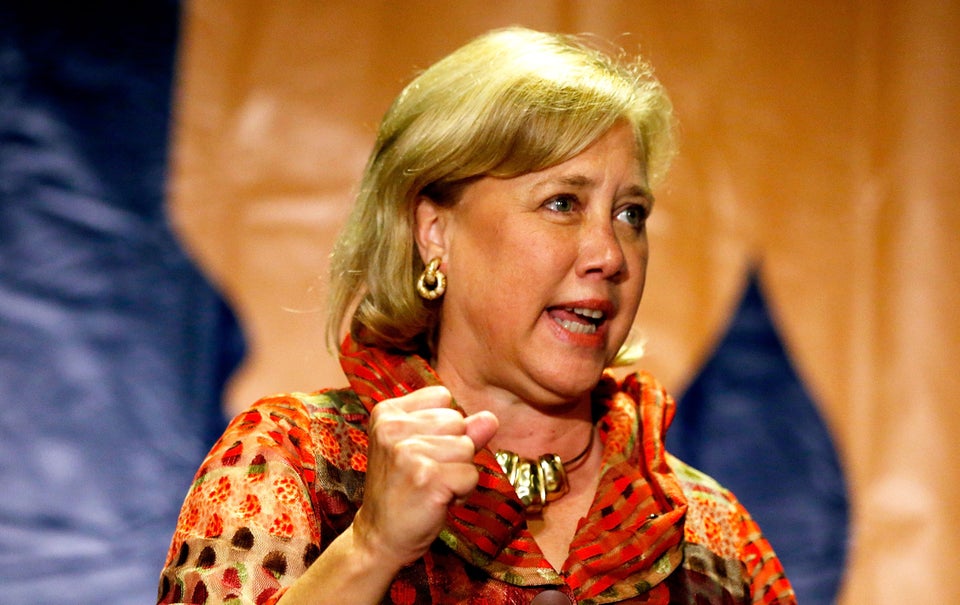 2014 Election Results: Winners & Losers
Popular in the Community