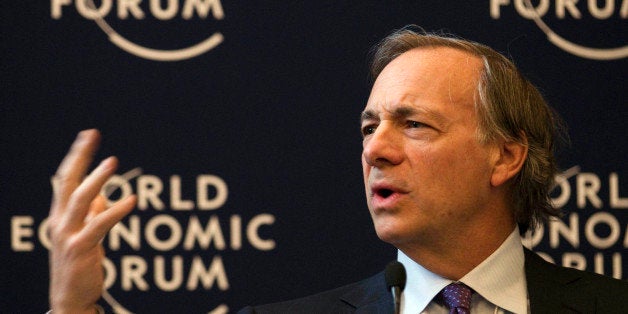 Things are looking pretty good for the superrich.
The largest Americas-based hedge funds are controlling more money than ever before, according to a new analysis by Absolute Return, a hedge fund news site.
Absolute Return tallied firms in North and South America that control more than $1 billion. It found that at the beginning of the year, 293 firms made the $1 billion cutoff, controlling roughly $1.71 trillion total. As of July 1, there were 305 hedge funds that made the cut, with a total of $1.84 trillion.
In all, the global hedge fund industry is managing a record amount of money, Absolute Return noted.
According to the Wall Street Journal, that record total was around $2.8 trillion as of July 2014. Hedge funds controlled significantly less money in 2007 -- before the financial crisis -- with assets worth about $1.87 trillion, the WSJ reported.
Absolute Return found that two of every three hedge funds controlling more than $1 billion increased in size this year. And when it comes to the largest funds, Bridgewater Associates still tops the charts: It manages some $93.7 billion.
Calling all HuffPost superfans!
Sign up for membership to become a founding member and help shape HuffPost's next chapter