This kind of seems like a no-brainer. Just look at this guy.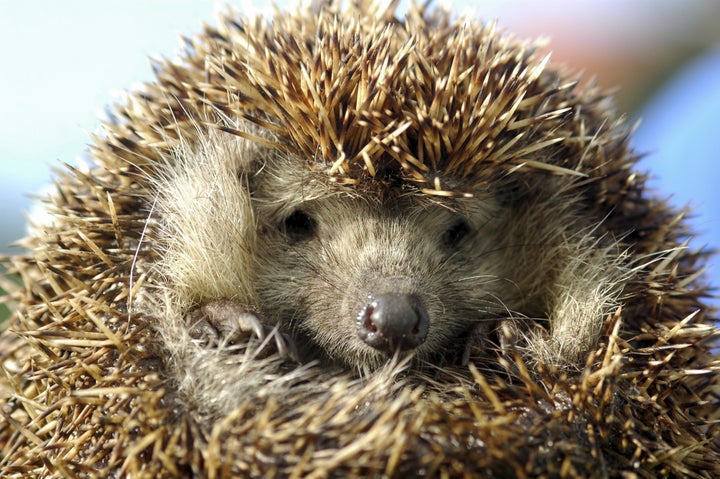 Conservative Member of Parliament Oliver Colvile suggested that the government launch a national effort to determine what animal should become the U.K.'s national species -- and he made it clear that he would drive a hard campaign for the hedgehog.
"The British people have taken hedgehogs to their hearts," he said in a speech Tuesday. "Even though we are a nation of animal lovers and have played a key role in the emergence of the modern conservation movement in the western world, Britain does not have a designated national species."
Colvile noted that the hedgehog numbers in the U.K. have declined by one-third over the past decade, mostly due to loss of habitat and the use of toxic pesticides and herbicides. He also suggested that folks with fences create small holes to make it easier for hedgehogs to move safely from place to place.
Not everyone thought making the hedgehog a national symbol was a sharp idea, including fellow Conservative MP Rory Stewart.
"Do we want to have as our national symbol an animal which when confronted with danger rolls over into a little ball and puts its spikes up?" he asked. "Do we want to have as our national symbol an animal that sleeps for six months of the year? Or would we rather return to the animal that is already our national symbol? I refer, of course, to the lion, which is majestic, courageous and proud."
But Stewart is wrong, wrong, wrong.
First of all, if your argument is that hedgehogs sleep too much, a lion is not a good alternative. Male lions can sleep 18-20 hours per day, which translates to way more than half the year.
And it's just silly to make your national symbol an animal that doesn't even live in the wild anywhere near your region. Making the lion the symbol of the U.K. would be like making the zebra the national symbol of the U.S. or the platypus the national symbol of Norway.
Secondly, aren't lions a little cliche? They're beautiful, great and should be protected, but the lion as a symbol of courage is a little played out.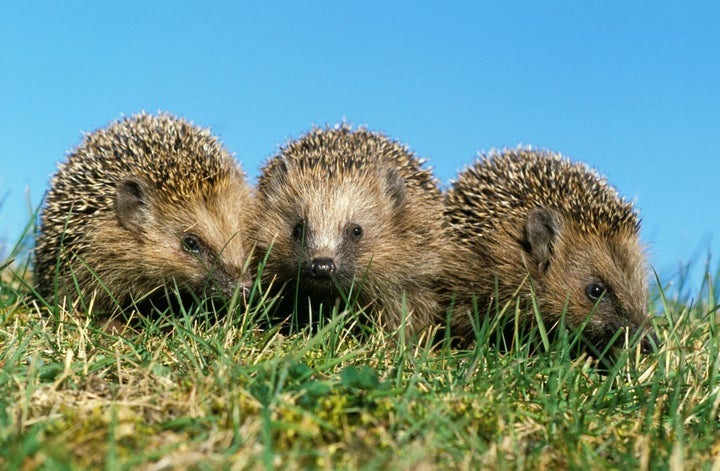 Don't mistake Stewart as totally anti-hedgehog, though. He acknowledged the importance of conservation and offered a pretty impressive rundown of hedgehogs as they appear in literature, from the works of Shakespeare to Thomas Hardy.
And don't write off all this hedgehog talk as totally pointless (get it?). As ecologist Hugh Warwick explains in the Guardian, decreasing hedgehog populations can be a sort of canary-in-the-coalmine scenario for the ecosystem as a whole:
The decline in hedgehog numbers is an indicator of the decline in the quality of ecosystems on which we all rely. They eat macro-invertebrates – worms and insects on which the web of life depends. These are disappearing, unmourned by most – but if the connection with the hedgehog is made, perhaps something will be done to address this potential disaster.
For those interested in helping out hedgehogs, the BBC has some great tips on how to make your property hospitable to the spiny critters.
Here are 19 more reasons hedgehogs should be the U.K.'s national symbol: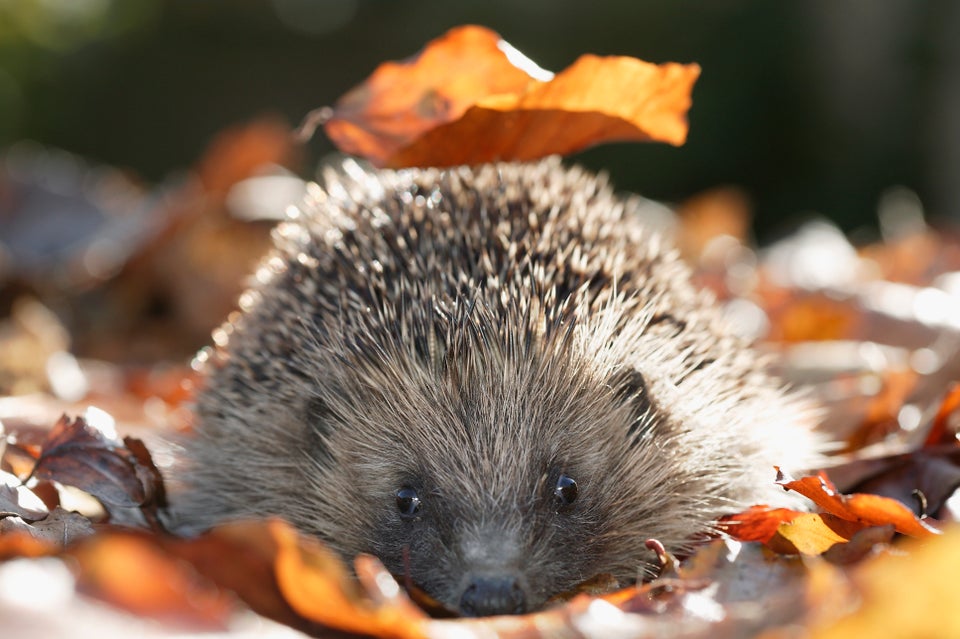 Hilarious Hedgehogs
Support HuffPost
The Stakes Have Never Been Higher
Related
Popular in the Community